Here's What Teyona Anderson From America's Next Top Model Is Doing Now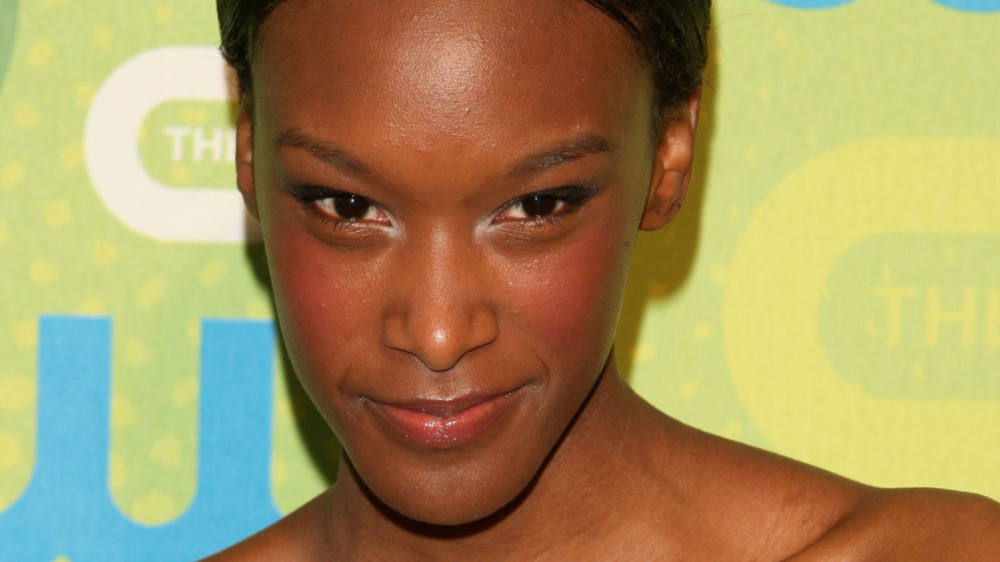 Bryan Bedder/Getty Images
New Jersey native Teyona Asia Anderson was a fan favorite during America's Next Top Model Cycle 12. She was called out for first photo three times during the show and was widely considered one of the most versatile girls in the cycle (via LA Times Blog). 
Eventually, she went on to beat fellow contestants Allison Harvard and Aminat Ayinde (via Entertainment Weekly). In a phone interview with NJ, Anderson said she never thought she would win it all. "I had never been in the Bottom 2," she recalled. "I was consistent so I knew I was strong, but I never thought I'd make it this far."
After winning the season, she signed with Elite Models Management and gained a cover in Seventeen as a part of her prizes. Soon after, she walked nearly 30 shows in Arise Cape Town Fashion Week during South Africa Fashion Week (via Model Alum). But after over a decade, people are wondering what the ANTM alum is up to now.
Teyona Anderson is all about her son, Nash
After her ANTM win, Teyona Anderson went on to model for big publications like InTouch Weekly and Destiny magazine (via POPSUGAR). However, fast-forward and she seems to be living a good, simple life. 
If you visit Anderson's Instagram profile, it's all about her son and her ongoing healthy hair journey. And it's true, she has a son named Anderson Nash. In August 2020, she revealed to her followers that Anderson was diagnosed with autism. "I don't want to say in April our life changed but things did change. Anderson was diagnosed with Autism in April," she wrote. "Since then we've been adjusting our life and this boy has been a champ! Some days are not easy but we make it through. Anderson's made so much progress since April and we couldn't be prouder. I've been learning everyday that no matter where he falls on the spectrum there's no shame in being on the spectrum."
As for anything media related, the ANTM alum has appeared in multiple interviews with YouTuber Oliver TwiXt and told his 17,000 followers the real information about ANTM. During a November 2020 interview with Anderson and fellow finalist Aminat Ayinde, Oliver said that the two should create content in the future since they're so funny. So who knows, maybe Anderson will create some comedy soon? Either way, longtime fans are still in love with her authenticity and joy.