Why New Dad Macaulay Culkin Has People Seeing Red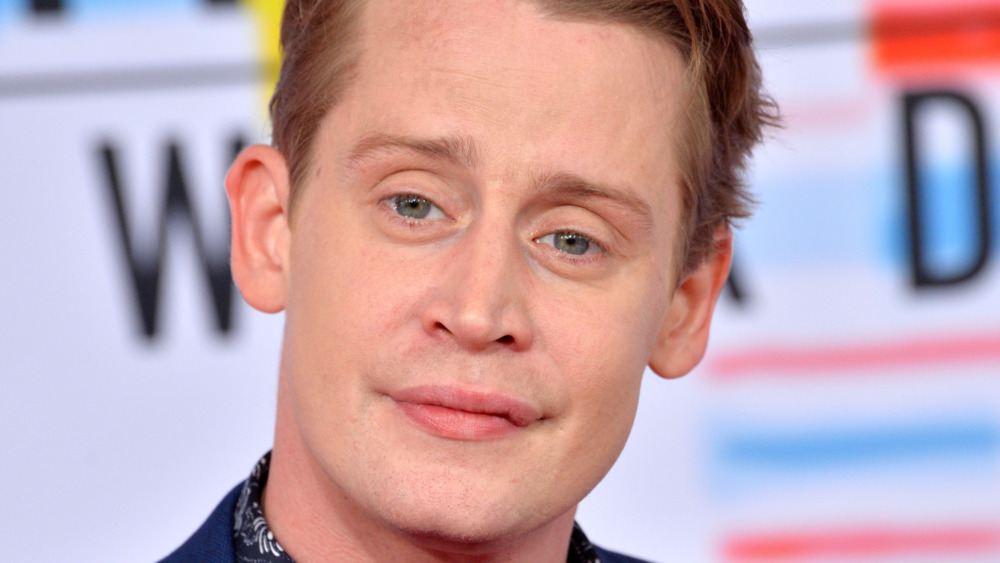 Shutterstock
Macaulay Culkin and his partner, Brenda Song, are the proud parents of a newborn baby boy, Dakota Song Culkin. "We're overjoyed," they told Esquire in a statement on April 12.
It's an exciting time for the celebs, but some newly resurfaced quotes from Culkin following the announcement have some people seeing red. Back in 2018, Culkin spoke about his desire to become a dad but did so with some pretty cringe-worthy statements.
"This one's a good one, so I'm probably going to put some babies in her in a little bit," he said of Song on the podcast The Joe Rogan Experience (via People). "I mean, we've definitely been practicing. I'm going to have some pretty babies. She's Asian, so I'm gonna have tiny little Asian babies. It's going to be adorable." Culkin added that he wanted "a bunch of Sean Lennons running around the house," Sean Lennon being the multiracial son of Beatles star John Lennon and his widow, Yoko Ono.
Many people are disturbed by Macaulay Culkin's comments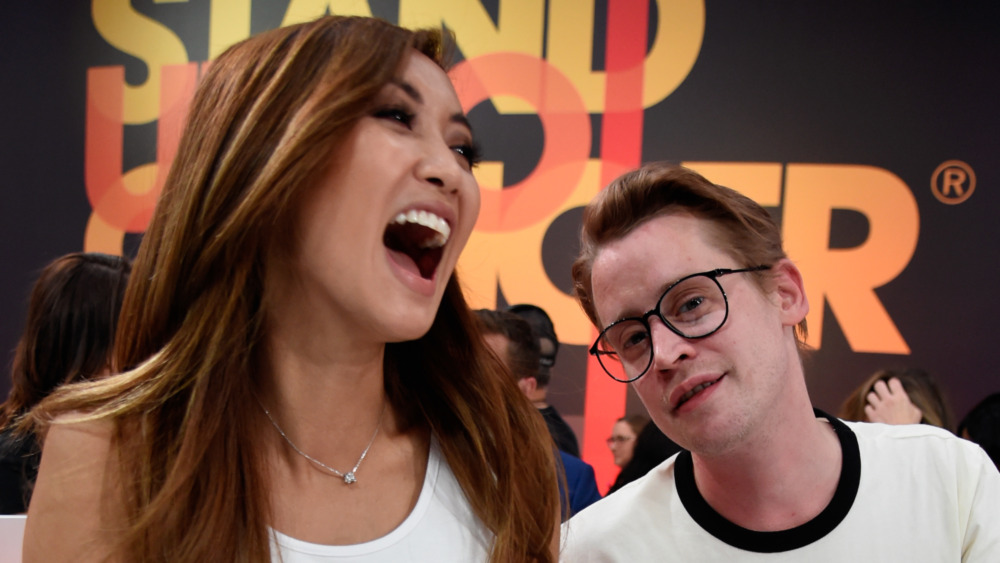 Kevin Mazur/Getty Images
The comments from the Home Alone star had many social media users furious. "Tell me you fetishize Asian women without telling me you fetishize Asian women," tweeted one person in response to the actor's quotes. Others pointed out the problematic view of mixed race children, with one writing, "I hate it when people say a baby will be particularly cute because it's of mixed race. Babies can be adorable and cute no matter the skin tone or mixed ethnicity."
The backlash over Culkin's comments comes during a time of increased anti-Asian sentiment in the U.S. that has resulted in a rise of hate crimes against Asian Americans — most of them women (via Stop AAPI Hate). Neither Culkin nor Song appears to have publicly addressed Culkin's comments, and both seem to be keeping a low profile following the birth of their baby.