The Most Surprising Revelation From Jane Fonda's Memoir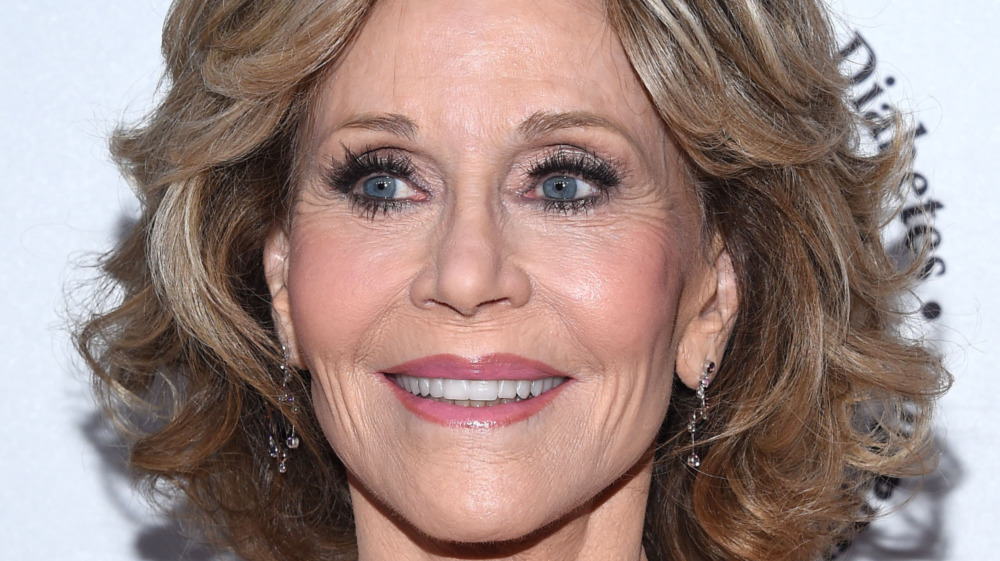 Shutterstock
We may receive a commission on purchases made from links.
Let's face it, who can resist an amazing celebrity memoir? They're juicy, sometimes funny, and the best way to spend a rainy Sunday. From Demi Moore's heartbreaking tales to Amy Poehler's hilarious stories, there's a memoir for everyone. One of the most iconic being Jane Fonda's. Jane Fonda released her memoir, My Life So Far, in 2006 and it quickly became a number one NYT Best Seller (via Amazon).
Born in December 21, 1937, the legendary actor quickly got into the business, since her father, actor Henry Fonda, is just as legendary (via Biography). From her start in 1960s films such as Sunday in New York to making headlines with her environmentalist work, she's been around for decades. Her many films include Klute, Coming Home, A Doll's House, and 9 to 5 (via IMDb). However, film isn't the only thing she's known for. For one thing, her marriages have had people itching for more details. And she's long been an activist, as evidenced in her pledge to wear clothes she's worn before to end fast fashion and the environmental damage that comes from it (via People). And when Jane Fonda's memoir came out, people almost exploded from everything she had to say.
In her memoir, Fonda discusses her rocky marriage to Roger Vadim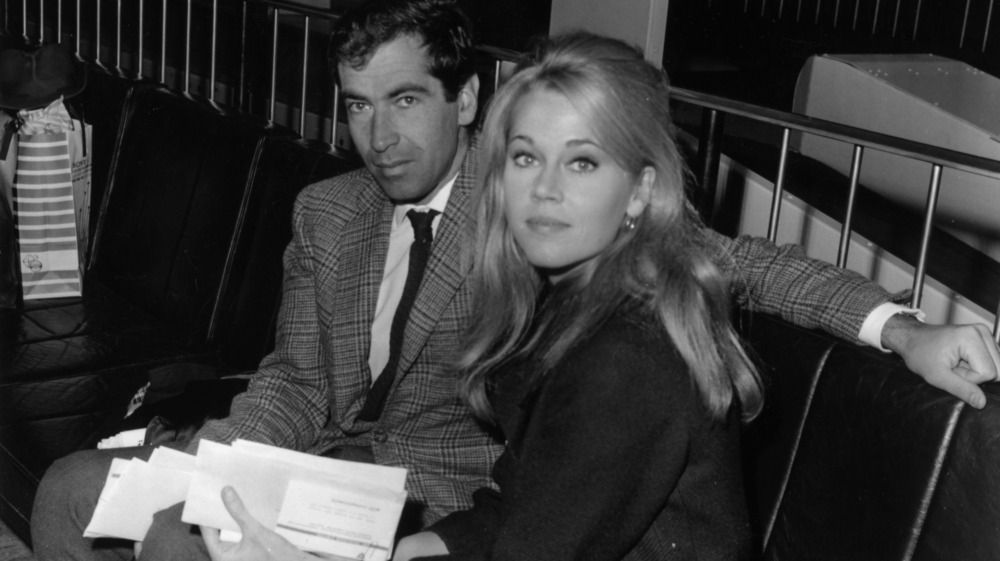 Evening Standard/Getty Images
From 1965 to 1973, the timeless beauty was married to French director, Roger Vadim, after Fonda met him in Paris a few years earlier. Fonda grew obsessed with him, and wanted to go on an adventure and start dating. Funnily enough, the two actually got married twice. They first tied the knot in 1965, but unfortunately, Vadim didn't register with a consulate. So they officially tied the knot in a small ceremony in France in 1967 (via Heavy).
Despite being together for quite some time and having two beautiful children, the marriage was rocky. After eight years together, the iconic, headline-making couple was over. Fonda revealed in her memoir that Vadim's drinking, gambling, and infidelity were big contributing factors to their downfall (via AmoMama).
The most scandalous part of her memoir was when Vadim came home with someone. "Then one night he brought home a beautiful red-haired woman and took her into our bed with me. She was a high-class call girl employed by the well-known Madame Claude. It never occurred to me to object. I took my cues from him and threw myself into the threesome with the skill and enthusiasm of the actress that I am. If this was what he wanted, this was what I would give him — in spades" (via Entertainment Weekly).