The Sweet Meaning Behind Mindy Kaling's Kids' Middle Names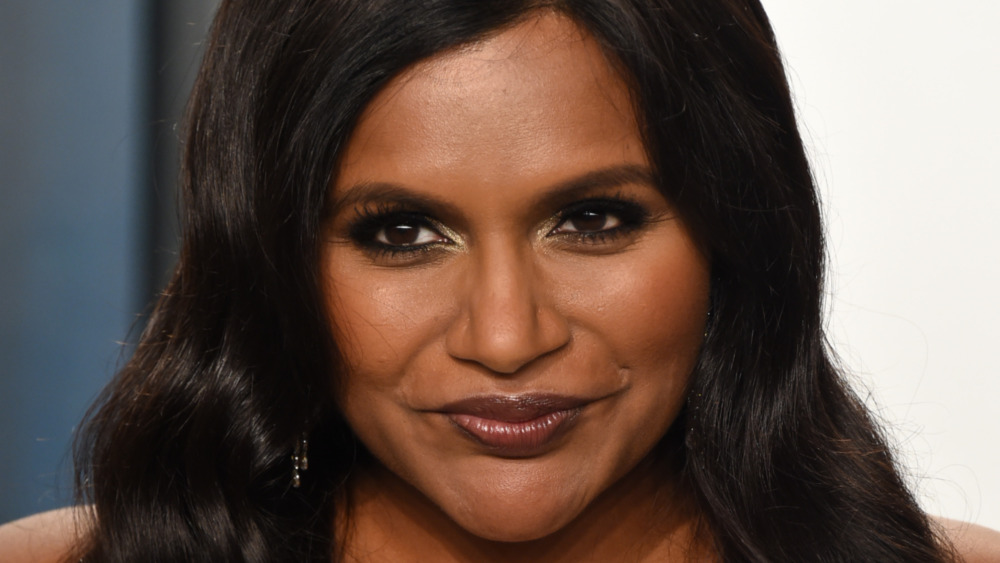 John Shearer/Getty Images
While most celebrities plaster pictures and information about their kids online, some prefer to keep a much lower public profile. Such is the case with Mindy Kaling. 
The multi-talented star has been notoriously quiet about her private life — until an Instagram follower asked her about her kids. That's right. The Late Night star is a mom of two. If you didn't know that, you would be in pretty good company, though. After all, Kaling, who was born Vera Mindy Chokalingam, hadn't told a soul she was pregnant with her daughter in 2017, per People, until she was standing in a press line with none other than Oprah Winfrey. 
Winfrey, who starred in A Wrinkle In Time alongside the comedian, recalled at the time, "That's when she told me. My mouth dropped. [I asked,] 'What did you just say?' She said, 'Oh, Oprah, I don't think you know. I'm 5 months pregnant.' And I said, 'WHAAAAT?!'"
Kaling later went on to give birth to her first child, Katherine Kaling. Then, during an October 2020 interview with The Late Show with Stephen Colbert, Kaling dropped the news that she had given birth to her second child, a son named Spencer Kaling, during quarantine. 
She explained, "I'm telling this for the first time, it feels so strange. I gave birth to a baby boy on September 3...This is news to a lot of people."
Here's the real meaning behind Kaling's children's middle names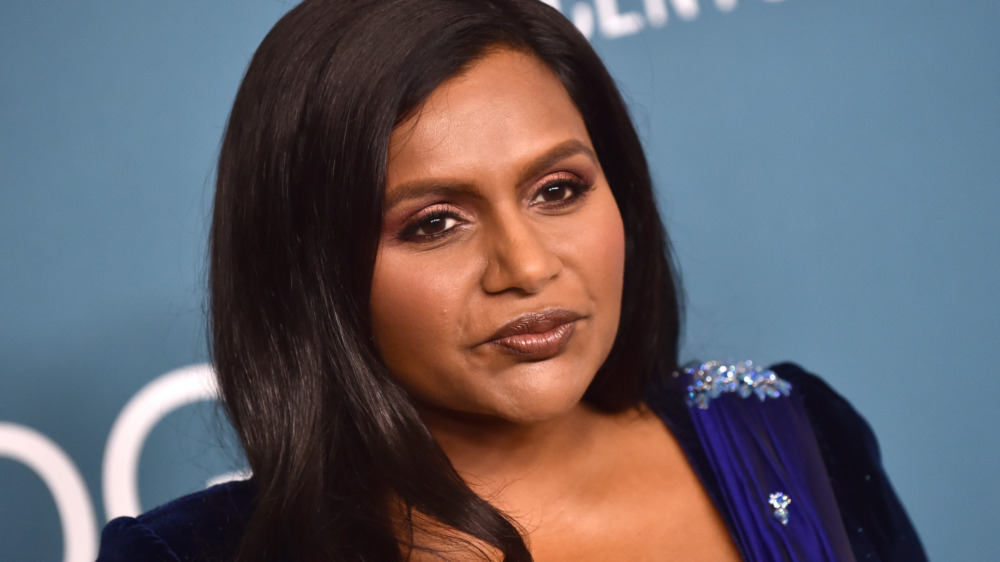 Shutterstock
In December 2020, Mindy Kaling took to Instagram to share the December cover for Vogue India, in which she appears.
In the comments, per NBC News, a fan asked, "Not my business but do your children have Indian middle names? You are proud of your culture and I was wondering why the kids have very Caucasian names. " Surprisingly, Kaling was eager to address the question, writing, "They do! Swati and Avu!" In regards to Swati, the proud mom added, "It's my mom's name. It's gorgeous and meaningful."
 According to Legacy, Kaling's mom, Swati Chokalingam, M.D., was an OB/GYN for over thirty years. She passed away in January 2012 after a long battle with pancreatic cancer. Avu is actually Kaling's father's first name, whose full name is Avu Chokalingam. Interestingly enough, both of Kaling's parents appeared on an episode of The Office, per People, which Kaling starred in as Kelly Rajnigandha Kapooron as well as executive produced.
So despite having non-traditional Indian first names, Kaling is keeping to her roots by having given her children Indian middle names, which are sweet tributes to her parents.