The Truth About Bindi Irwin's Singing Career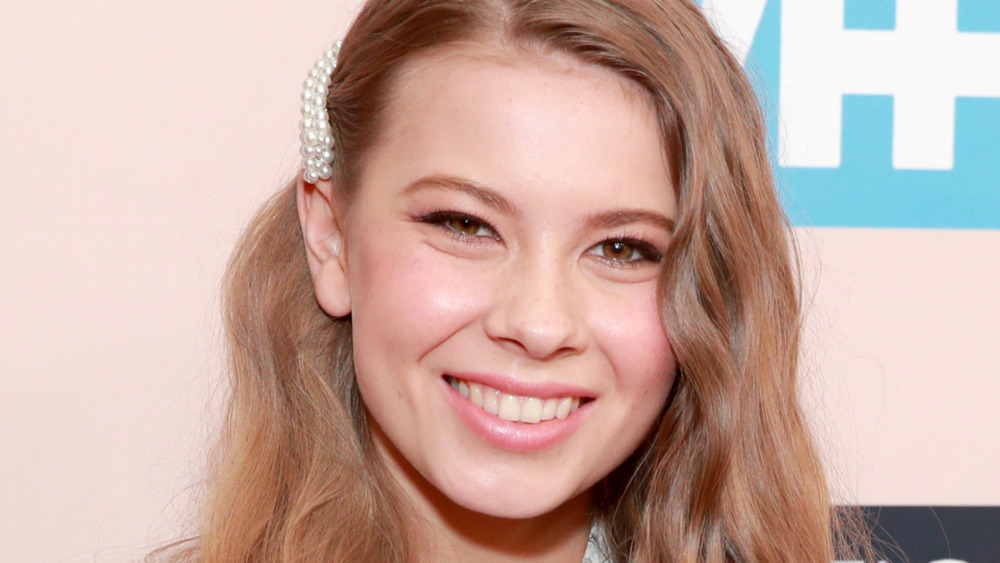 Rich Fury/Getty Images
Bindi Irwin has grown up in the spotlight as the daughter of the late celebrity zookeeper Steve "The Crocodile Hunter" Irwin. Not only were the cameras rolling during her birth, but she also frequently made appearances on her dad's wildlife programs. 
After his tragic passing in 2006, Bindi started her own show, Bindi the Jungle Girl, alongside her mom, Terri Irwin, and her younger brother, Robert Irwin. Bindi has also continued her dad's work as a wildlife advocate, educating people about different types of animals around the world (via Biography).
During a 2019 interview with Good Morning America, Bindi candidly spoke about missing her dad. "Some days you feel the grief more than others," she explained. "What gets to me are those moments when I'd love him to be here to share what we're doing. I'll think: 'I wish Dad was here for this.' But he's just not there."
In addition to hosting a variety of wildlife programs and starring on reality television with her family, Bindi released her own exercise video, Bindi Kidfitness, as well as a clothing line, Bindi Wear. She also experimented with acting (Free Willy: Escape from Pirate's Cove and Return to Nim's Island), became an author with the launch of her book series for young readers, Bindi Wildlife Adventures, and took home the top prize during Season 21 of Dancing With the Stars. 
But one fact that might be the most surprising about the animal lover: She had a successful singing career!
Bindi released music as a kid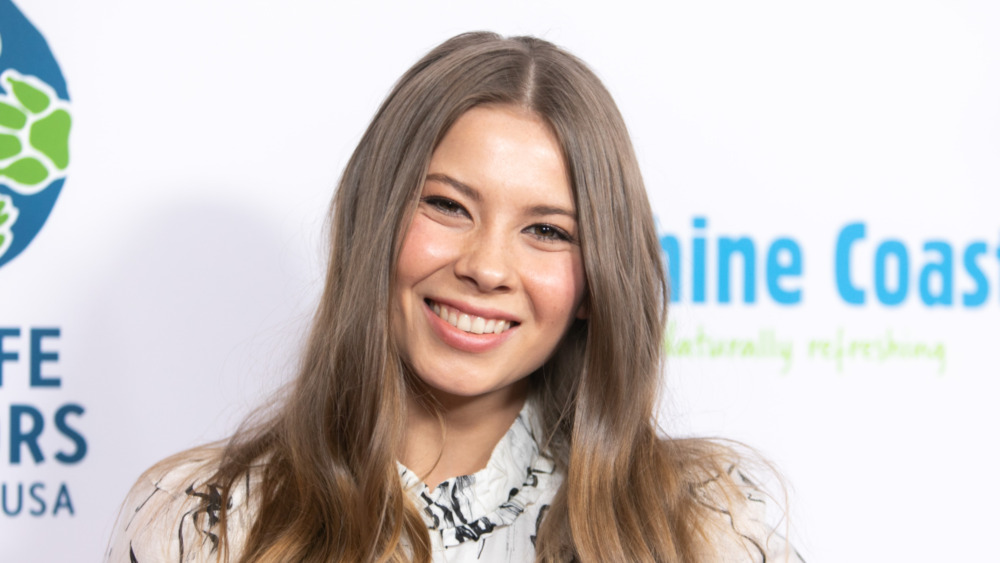 John Wolfsohn/Getty Images
In 2006, Bindi Irwin released an album titled Trouble in the Jungle, which included songs "My Daddy the Crocodile Hunter" and "Save Me." She also sang and toured with popular children's artist The Wiggles in 2007, and sang on her fitness DVD, according to All Music. 
Although there were rumors in 2019 that Bindi would return to signing as a contestant on the first Australian season of The Masked Singer, via The Daily Mail, it appears that for now she will be saving her voice for her newborn daughter, Grace Warrior Irwin Powell, who was born on March 25, 2021. 
"Our graceful warrior is the most beautiful light," Bindi wrote in an Instagram caption alongside a photo of herself and her husband Chandler Powel holding their newborn. "Grace is named after my great-grandmother, and relatives in Chandler's family dating back to the 1700s. Her middle names, Warrior Irwin, are a tribute to my dad and his legacy as the most incredible Wildlife Warrior. Her last name is Powell and she already has such a kind soul just like her dad."