Here's What In His Arms By Miranda Lambert, Jack Ingram, And Jon Randall Really Means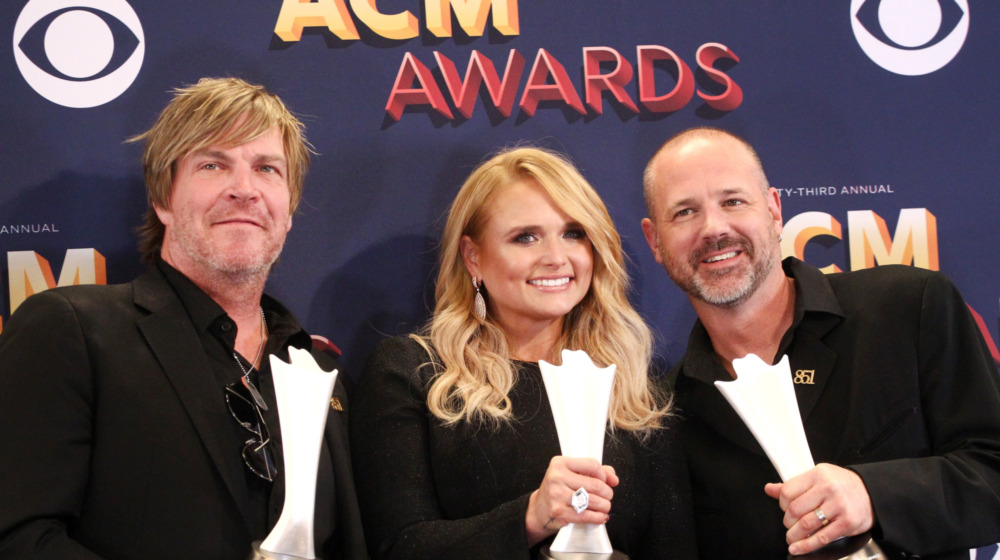 Tommaso Boddi/Getty Images
Country singers Miranda Lambert, Jack Ingram, and Jon Randall have joined forces once again to create The Marfa Tapes, a 15-track album inspired by the West Texan town, Marfa. According to a tweet from Lambert, the songs on the album are "raw," and explains, "We wanted you to feel like you were sitting right there with us."
Lambert, Ingram, and Randall are each forces in their own right, which has made their fans extremely excited for the album's debut. As pointed out by Biography, Lambert is best known for collections like Kerosene and Crazy Ex-Girlfriend, while Ingram hit upon major success in 2006 with the single "Wherever You Are," per All Music. Randall has four Grammy nominations and one win under his belt, which he shares with Lambert and Ingram.
Lambert released the first song off of The Marfa Tapes, "In His Arms," on YouTube in early March 2021. The song touched the hearts many fans, who praised the artists for their authenticity and raw talent. Many of them have wondered about the true meaning of the song.
"In His Arms" is about life and heartbreak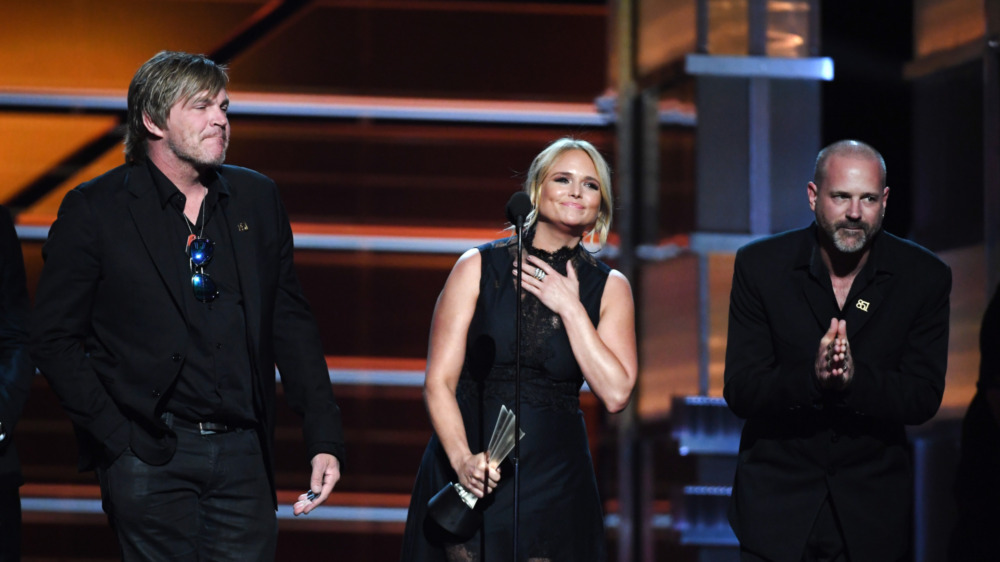 Ethan Miller/Getty Images
Miranda Lambert, Jack Ingram, and Jon Randall recorded The Marfa Tapes in an attempt to capture the essence of Marfa, a town the singers visit when they need to recharge or create new music. In an interview with American Songwriter, the three artists revealed that they wanted their new album to embody the magic of collaboration. "There's something singular that happens in that moment of collaboration and creation, something you can never really recreate in the studio," Ingram said. "Our hope with this album was to share a little bit of that magic with people."
The project's first single, titled "In His Arms," sets the tone of the album by encompassing the raw, unrehearsed emotion of the three singers. The lyrics "I've been a rolling stone, a tumbleweed / Waiting for the right one to come find me / But the wrong one always set me free / I wish I was in his arms tonight," reveal that the song is about life and heartbreak (via Genius). The story describes a life full of excitement and adventure. But it also describes a feeling of deep loss, as the character in the song wishes for her past lover.
Will other tracks on The Marfa Tapes be about love and heartbreak? Fans will find out when the album debuts on May 7, 2021.