The Truth About Savannah Guthrie's Marriage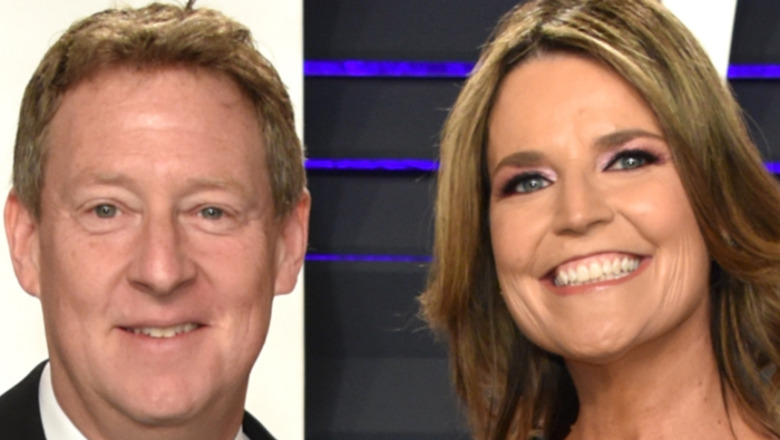 John Shearer/Getty Images
Today show co-host Savannah Guthrie has had quite an impressive career, and she's not slowing down anytime soon! The 49-year-old television personality recently celebrated ten years of being a part of the NBC family, and spoke about her experience during an appearance on The Ellen DeGeneres Show on Wednesday, April 14. "A lot has happened in 10 years," she told the talk show host (via People).
And she's not wrong! Guthrie married her partner, Michael Feldman, on March 15, 2014, in Tucson, Arizona, in a small, intimate ceremony surrounded by close friends and family (via E! Online). During the reception, the newlyweds had some big news for their guests: Guthrie was four months pregnant with the couple's first child! "It was beautiful. Just everything I could have dreamed," she shared. "We just wanted to have this private moment. It was a small wedding. We just wanted that moment with our close friends and family to basically drop a big bomb on them."
Guthrie opened up to Ellen about her and Feldman's seven year wedding anniversary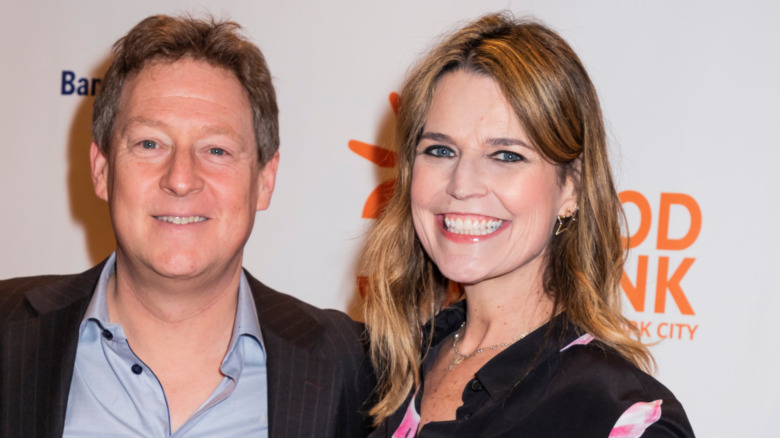 Shutterstock
"It's amazing that you could get married getting up at 3 in the morning and having that kind of life. How you were able to meet anyone at that point is amazing," DeGeneres told Guthrie (via People).
"I know. Who would even choose this voluntarily? You're right — I'm lucky I'm not alone!" Guthrie replied, adding that marrying Feldman was "the best decision" of her life. Guthrie, who shares two children with her hubby — Vale, six, and Charley, four — also opened up about the couple's "rare" date night for their anniversary celebration. "We had a big, hot date. It was, like, a Monday. We went out — and I know you'll appreciate this 'cause you have crazy hours too — we went out, I swear it was 5 p.m. Which, in New York City, if you wanna eat at 5 p.m., you can get a reservation anywhere," she shared. "We had a nice little date. It's been great! Seven years. I have to say, it's been a lot of togetherness during the pandemic" (via People).
In March last year, rumors about Guthrie's marriage started making the rounds after eagle-eyed fans noticed she wasn't wearing her ring, but a source close to Guthrie said she simply "left the ring behind after spending a few days upstate" (via Page Six). Given her update on Ellen, it looks like she and Feldman are stronger than ever!