What Does Thomas Rhett's 'Country Again' Really Mean?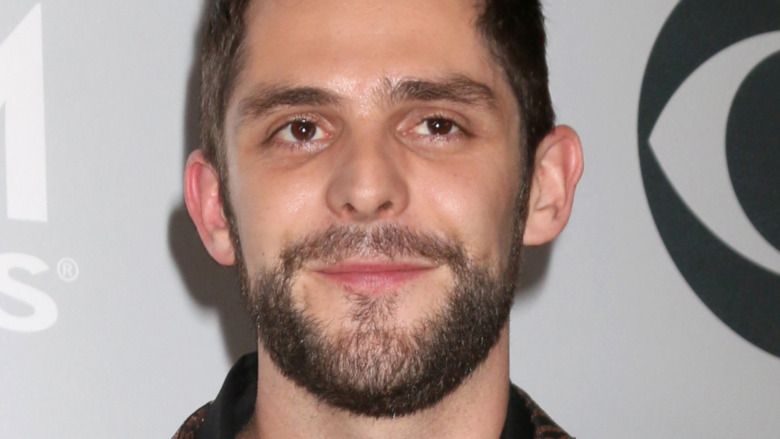 Shutterstock
Thomas Rhett is a rising country singer, with popular songs such as "Craving You" and "Marry Me." His single "Die A Happy Man," per Biography, actually won Song of the Year at the Academy of Country Music Awards and Single of the Year at the Country Music Association Awards.
With his wife Lauren Akins, Rhett shares three daughters, Willa Gray, who was adopted by the couple in May 2017, Ada James, who was born in August 2017, and Lennon Love, who entered the world in February 2020.
In his professional life, the singer released the hit "What's Your Country Song," and fans will soon be able to enjoy Rhett's song "Country Again," the title track for his double album. The Country Daily reports that Side A will be available on April 30, 2021, and Side B can be expected later this year. But what is the song "Country Again" all about really?
Thomas Rhett says Country Again is about life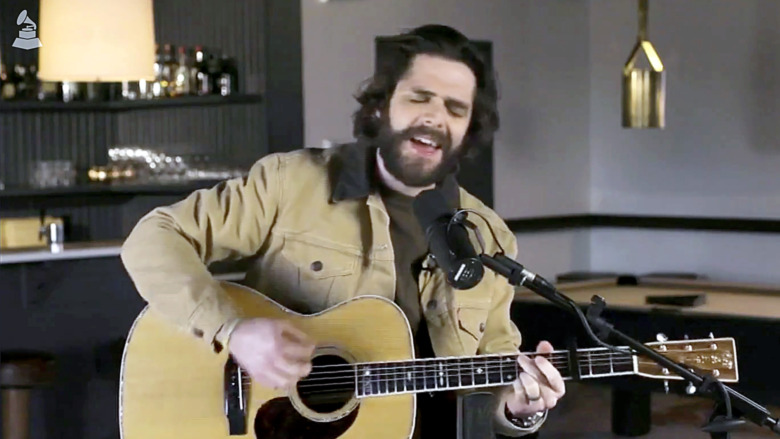 Arturo Holmes/Getty Images
Thomas Rhett says "Country Again" is more than just a song and that it is actually part of who he is.
The singer told The Country Daily, "Country Again: Side A is everything I wanted to say when I was 19 years old but hadn't lived enough to know how to say any of those things yet. It's about the crazy journey that took me out into the world over the last ten years and ultimately brought me back home, more centered and content than ever, with a deep understanding for what's important in life."
Rhett went on to say that it is about slowing down and focusing on the important things in life. "It's okay to just to live simple and to really put your priorities at the top of your list – the ones that are most important to you," he explains. "For me, that's becoming a better dad, a better husband, a better friend, a better son, a better brother, and really getting back to my roots a little bit and what all that entails."