Inside Queen Elizabeth's Relationship With Prince Charles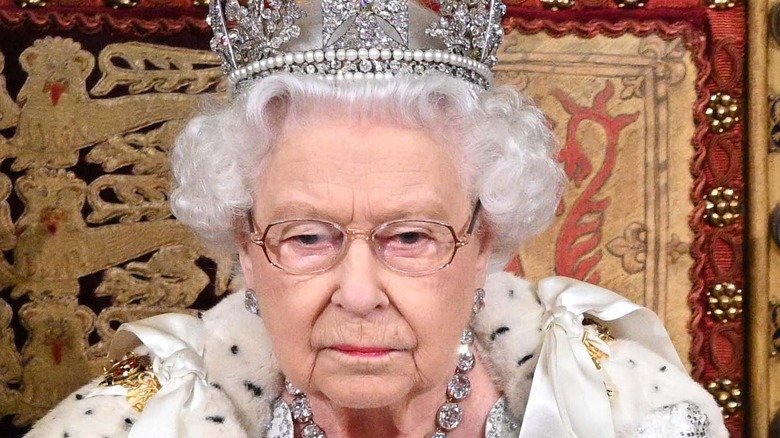 Wpa Pool/Getty Images
Now that Prince Charles is the patriarch of the family following Prince Philip's death, many have begun to re-examine his relationship with his mother, Queen Elizabeth II. Prince Charles, the eldest son of Prince Philip and Queen Elizabeth II, is next in line to the throne. However, a recent documentary, Queen Elizabeth: Love, Honour and Crown, speculated that Queen Elizabeth doubted Prince Charles' ability to lead. During the documentary, Clive Irving, author of The Last Queen, alleged that Queen Elizabeth felt that her oldest son would "never live up to her sense of duty." The documentary also claimed that the queen finds it difficult to relate to her son, who has been described as shy and sensitive (via Daily Mail).
Royal expert Katie Nicholl told Entertainment Tonight that the claims in the documentary were false, stating that the royal family has been especially close throughout the coronavirus pandemic and ongoing drama surrounding the fallout from Prince Harry and Meghan Markle's tell-all interview with Oprah Winfrey. "I'm not sure there's truth to the queen being frustrated with Prince Charles," Nicholl told Entertainment Tonight. "I think in all of this, certainly over the past year, both as a result of the pandemic and as a result of Megxit, I think what you're seeing is a very closely aligned, top tier royals, the queen, Prince Charles, and Prince William, really working as a unit together."
The queen was not present for much of Prince Charles' childhood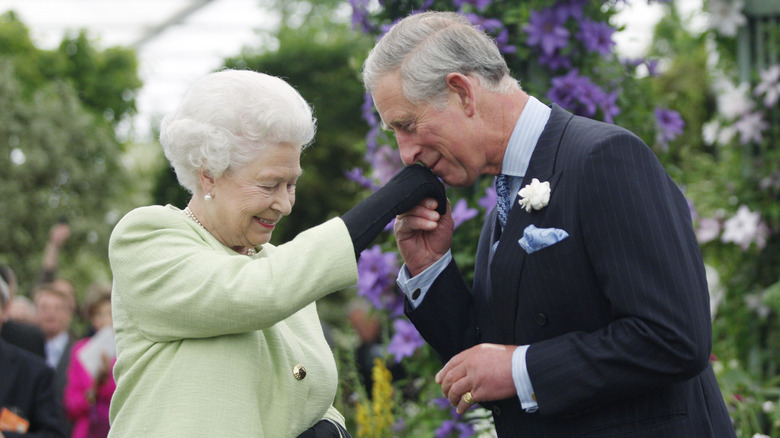 Wpa Pool/Getty Images
As the mother of four children — Prince Charles, Princess Anne, Prince Andrew, and Prince Edward — and queen of the United Kingdom, it's safe to say that Queen Elizabeth had quite the daunting daily to-do list. Prince Charles was only three years old when his mother became Queen Elizabeth II, and while his parents were often called to fulfill their royal duties before Queen Elizabeth was crowned, Prince Charles found himself in the care of others more frequently after his mother took the throne (via Elle). While Prince Charles' relationship with his father was strained, his relationship with his mother was a bit more comfortable, though decidedly detached due to her frequent absences during his childhood (via Elle).
The relationship between Prince Charles and his mother got a bit more complicated when Queen Elizabeth found out about his affair with Camilla Parker Bowles while he was married to Princess Diana. According to Good Housekeeping, the queen became so upset upon hearing the news that she said she wanted "nothing to do with that wicked woman." Despite this initial anger, Queen Elizabeth eventually softened to Camilla and has even voiced her approval of the love match.
Despite claims that Queen Elizabeth does not believe that her son is suited to take her place, Good Housekeeping reports that it is the queen's "sincere wish" for her son to become the King of England in the future.