Here's What Carly Pearce And Lee Brice's Hope You're Happy Now Really Means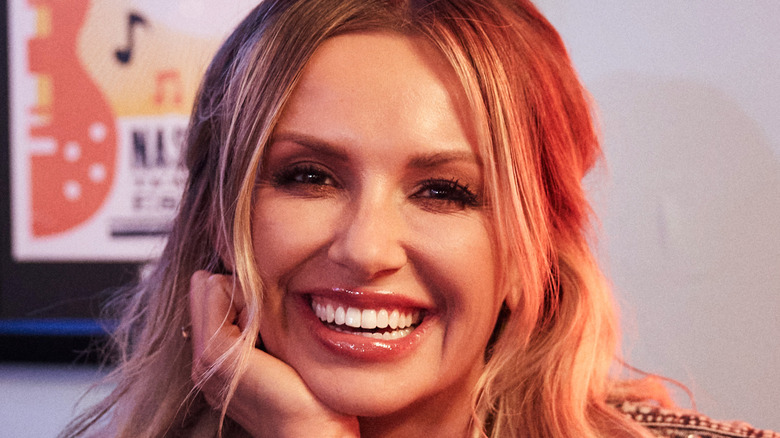 Jason Kempin/Getty Images
Country superstar Lee Brice joins Carly Pearce in the duet "I Hope You're Happy Now," a harmony about heartbreak that has become a huge hit. 
According to The Boot, the song was created out of Pearce's experiences with an ex-boyfriend, and tells the tale of two sides to a break up. Pearce reveals, "I was on the back end of realizing, over the course of probably a year of staying with this person and keeping it to myself that I wasn't happy anymore." 
In the bittersweet ballad, fans can hear Pearce apologizing for hurting her ex, while Brice, singing the part of the ex, croons about his heartache over the breakup. Both go on to wish happiness for each other. Saying yes to the duet was easy for Brice, as he tells Pop Culture, that when Pearce sent him the song "it reminded me of just classic duet, classic country, and that pulled me in very quickly." With Pearce's rising stardom and Brice lending his infamous voice to the song, there was no doubt "I Hope You're Happy Now," was going to be a hit.
The duet tops the charts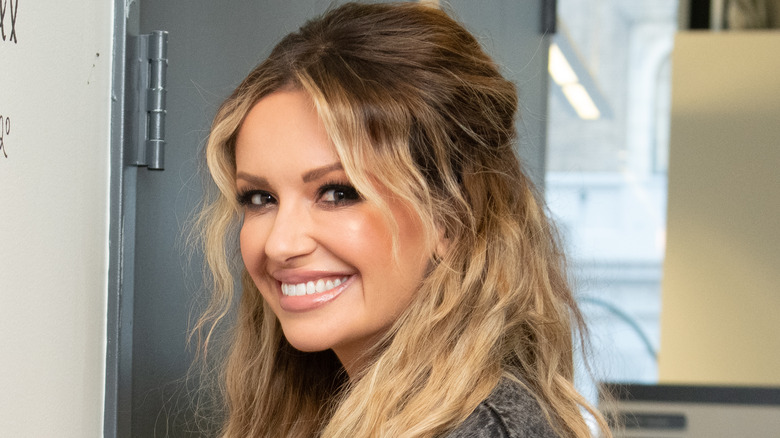 Noam Galai/Getty Images
Since its release in 2020, the break-up ballad hit No. 1 on the Billboard County Airplay charts, and received nominations for Song of the Year and Music Video of the Year at the Country Music Association Awards. In the end, the duo walked away with the CMA Award for Musical Event of The Year, an award that honors a collaboration by artists who do not typically work together (via ET Online).
The songs success doesn't end with its singers, however. It was written by four talents: Carly Pearce, Luke Combs, Randy Montana, and Jonathan Singleton. In fact, "I Hope You're Happy Now," is the first song Pearce has penned with other artists. She tells The Boot that while talking to Combs and Singleton, "I word-vomited, honestly, about something that I had just been through." The song was created from that intimate conversation.
Written and recorded during her engagement to her ex, fellow country singer Michael Ray, Pearce explains how it was slightly awkward to talk about, but as professionals they both understood that past experiences are what led them to each other.