Carly Pearce: The Country Star Is Worth More Than You Think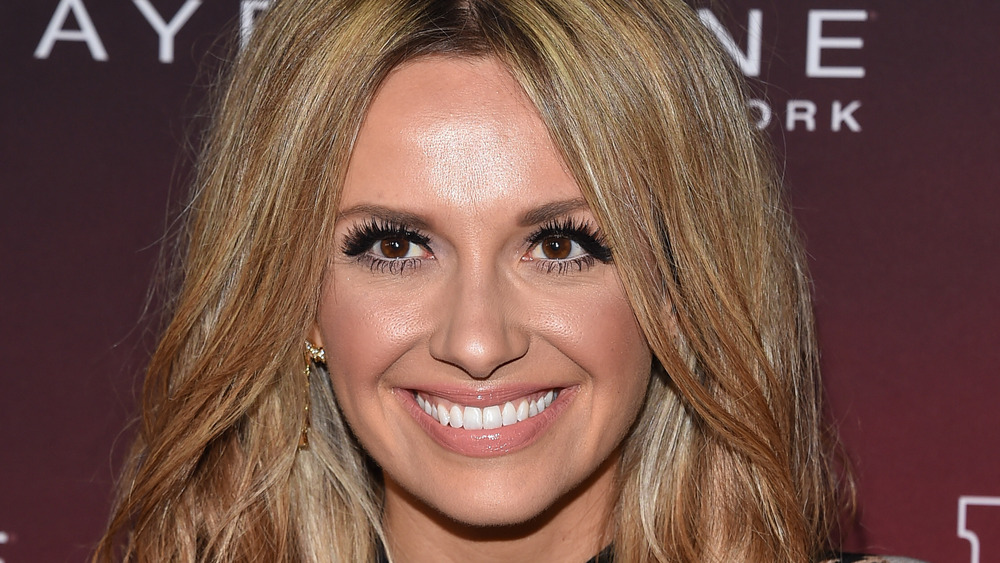 Shutterstock
Carly Pearce is many fans' go-to country artist when they need a good break-up anthem – (cue "I Hope You're Happy Now") – and her mesmerizing vocals and harmonies have made her into the star she is today.
With a career spanning 20 years, the singer-songwriter's raw, honest lyrics pulls listeners in from all over, which makes her music a no-brainer for consistently topping the music charts (via All Music). Even through her divorce from country artist Michael Ray after just 8 months together, Pearce has continued to focus on her career, winning a CMA award in 2020 (via People). But where did this songstress being her story?
Well, born in Taylor Mill, Kentucky, the singer knew her career path since childhood, performing in a bluegrass band at just 11 years old. Quitting school as a teenager, Pearce moved to Tennessee to sing at Dolly Parton's theme park Dollywood and made her way Nashville at 19 to pursue her dreams. Songwriting for other artists, she landed a Sony deal at 22, but still had to work odd jobs until she released her 2016 hit song "Wasn't That Drunk" with Josh Abbott (via All Music). 
By the time her first album Every Little Thing released in 2017, Pearce was a rapidly-growing success story. Rising to No. 4 on the Billboard Top Country Albums chart, there's no doubt her record sales have vastly contributed to her impressive net worth.
Carly Pearce is worth more than you think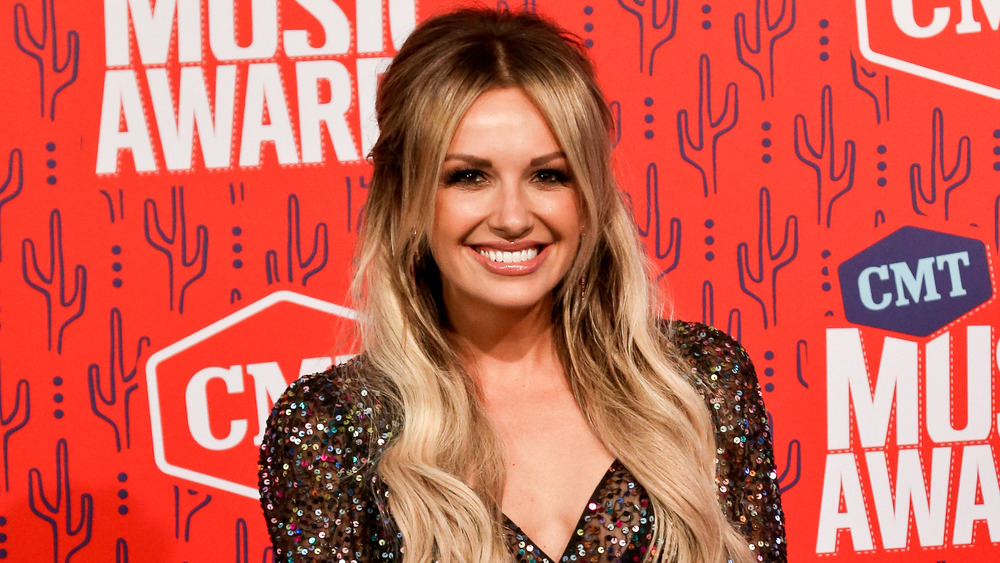 Shutterstock
Carly Pearce had to work hard for every ounce of her fame and wealth, which makes her jaw-dropping success even more admirable. Paying her dues from the ground up, chart-topping songs have made Pearce into an undeniable country superstar. 
As fans may recall, her single "Every Little Thing" rose to No. 1 on the Billboard Country Airplay chart in 2017, while later songs like "Hide the Wine" also quickly made it to the charts (via Gossip Gist). With a gold record for "Every Little Thing" (via Music Row), a certified-platinum duet on "I Hope You're Happy Now," plus several ACM and CMA award nominations (via Carly Pearce), it seems like Pearce is in it for the long-haul.
So what is the country star's estimated net worth? According to Gossip Gist, her record sales and tours have amounted to a whopping net worth of $1.5 million. Apart from her musical success, the outlet also cites her investments and property holdings as contributors to her fortune. Performing at the legendary Grand Ole Opry from her start in 2015 (via Sounds Like Nashville), Pearce's concert sales are sure to be accounted for in her net worth too.
Now that Pearce is reportedly interested in following in Dolly Parton and Reba McEntire's footsteps by trying hosting on for size (via Audacy), it's crystal-clear that the multitalented singer will continue to grow in every aspect of her career.