Prince Charles Did This At His First Public Engagement After Prince Philip's Death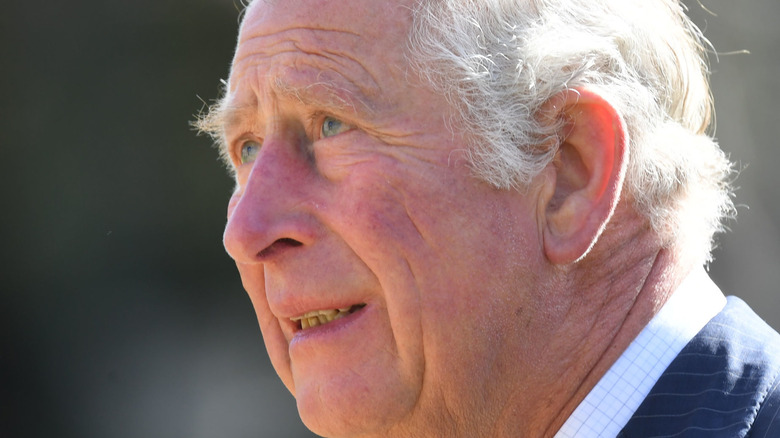 Wpa Pool/Getty Images
Members of the royal family may be in an official period of mourning over the death of Prince Philip, but that hasn't kept them carrying out their duties. Among other things, Queen Elizabeth hosted a retirement ceremony for the outgoing Lord Chamberlain, whose last task involved planning the Duke of Edinburgh's funeral (via Marie Claire). Princess Anne also took part in a sentimental public engagement after she received permission from the queen, to travel to the Isle of Wight where her father once enjoyed sailing (via The Telegraph). 
In what will be the penultimate day before Prince Philip is laid to rest, a visibly moved Prince Charles and his wife Camilla appeared at Marlborough House Gardens to look at the sea of bouquets and tributes left to commemorate his father's passing. The Telegraph, which reported on the Prince of Wales' walkabout, said this is the first time a member of the royal family has come forward to look at the bouquets and tributes, which are usually brought into Marlborough House's private gardens at the end of every day. The British newspaper said the prince was visibly moved and close to tears.
Members of the royal family have been sharing personal remembrances for Prince Philip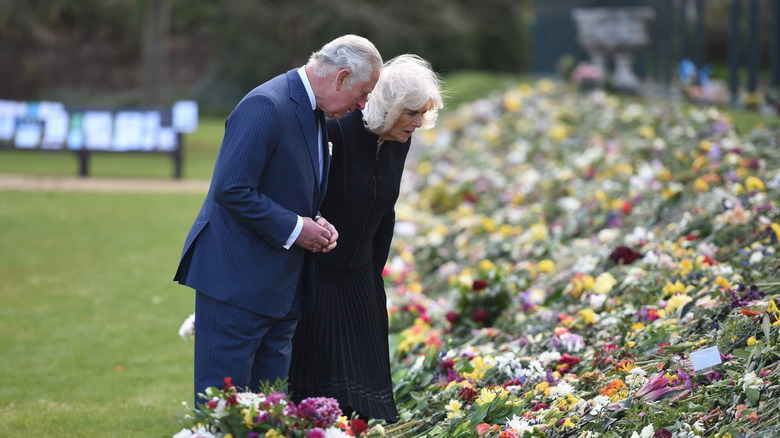 Wpa Pool/Getty Images
Prince Charles was the first person in the royal family to issue a formal statement after Prince Philip passed away last week. As reported by Town and Country he said: "As you can imagine, my family and I miss my father enormously. He was a much loved and appreciated figure and apart from anything else, I can imagine, he would be so deeply touched by the number of other people here and elsewhere around the world and the Commonwealth, who also I think, share our loss and our sorrow."  
Others, like Princess Anne, took to social media to share her thoughts about Prince Philip, writing, "You know it's going to happen but you are never really ready. My father has been my teacher, my supporter and my critic, but mostly it is his example of a life well lived and service freely given that I most wanted to emulate."  
Prince Philip's funeral will be held on Saturday, April 17.