The Truth About Queen Elizabeth's Official Period Of Mourning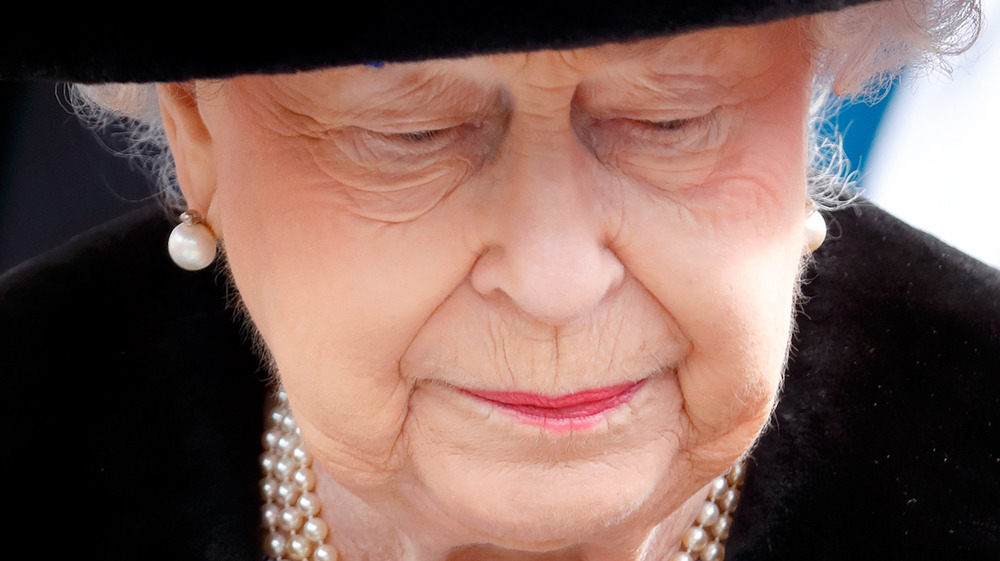 Max Mumby/indigo/Getty Images
Queen Elizabeth II is set to begin an eight-day period of mourning following the death of her husband Prince Philip. The Duke of Edinburgh, according to an official announcement by the royal family, "passed away peacefully" at the age of 99 on Friday, April 9, at Windsor Castle (via NBC News).
As the Daily Mail reports, Her Majesty is not expected to carry out any of her usual royal duties during this time of mourning. As a sign of respect, affairs of state will also be temporarily paused and laws will not be given the Royal Assent during these eight days. Buckingham Palace officials are now reportedly making arrangements for the funeral of Prince Philip. "His Royal Highness's body will lie at rest in Windsor Castle ahead of the funeral in St. George's Chapel ... and it is regretfully requested that members of the public do not attempt to attend or participate in any of the events that make up the funeral," as per a statement from the College of Arms (via The New York Times). According to The Telegraph (via Observer), when the funeral is held, only 30 attendees will be permitted to attend, following public health regulations.
Per Metro, the queen will resume some royal duties following the funeral ceremony. She will continue to mourn privately as the entire royal family begins an official grieving period lasting for 30 days. During the duration of this period, and out of respect for the late prince, royal guardsmen will wear black armbands (via People).
What Queen Elizabeth will do to mourn her husband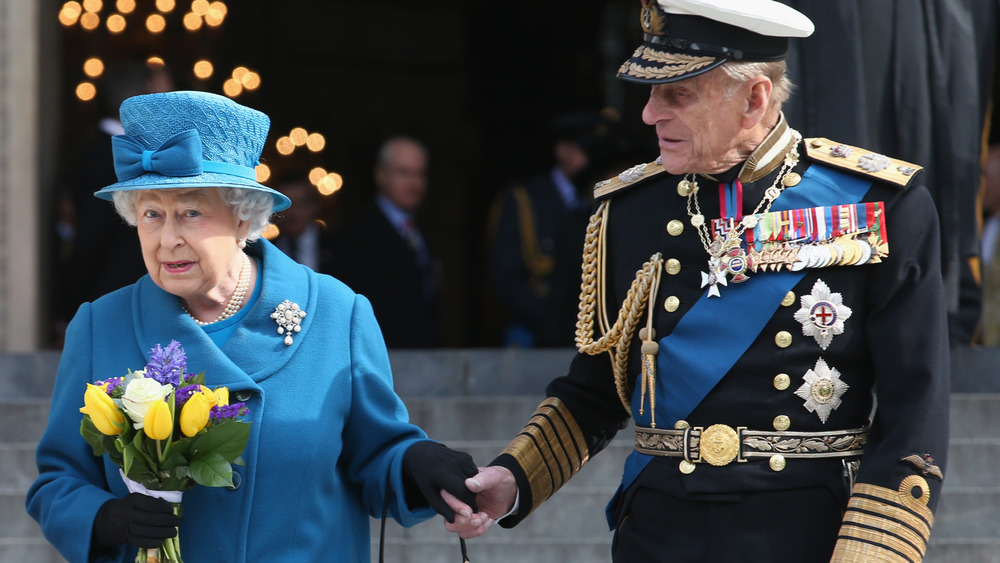 Chris Jackson/Getty Images
Announcing his death, the Palace said in a statement, "It is with deep sorrow that Her Majesty The Queen announces the death of her beloved husband, His Royal Highness Prince Philip, Duke of Edinburgh. His Royal Highness passed away peacefully this morning at Windsor Castle." The statement concluded, "The Royal Family join with people around the world in mourning his loss." As the BBC reports, the Duke of Edinburgh was the longest-serving consort in British history and died at the royal family's residence in Windsor where he returned to live following a month-long stay in hospital earlier this year.
Official plans for Prince Philip's death, called "Operation Forth Bridge, have long been in place, according to Independent. And while Queen Elizabeth is only expected to abstain from official duties for eight days, Mirror notes that it's unlikely she'll be seen in public for at least another month, and possibly more than that. Meanwhile, during the official mourning period, the queen and the royal family is expected to wear only black. As per The Scotsman, members of the UK parliament will also wear black armbands (and in some cases, black ties) in solidarity.  
Regardless of the official mourning protocol prescribed, there is little doubt that Queen Elizabeth will mourn her husband for much longer. "He has, quite simply, been my main strength and stay all these years," Her Majesty once admitted, "and I ... owe him a debt greater than he would ever claim or we shall ever know" (via Town and Country). 
The British state goes into mourning for Prince Philip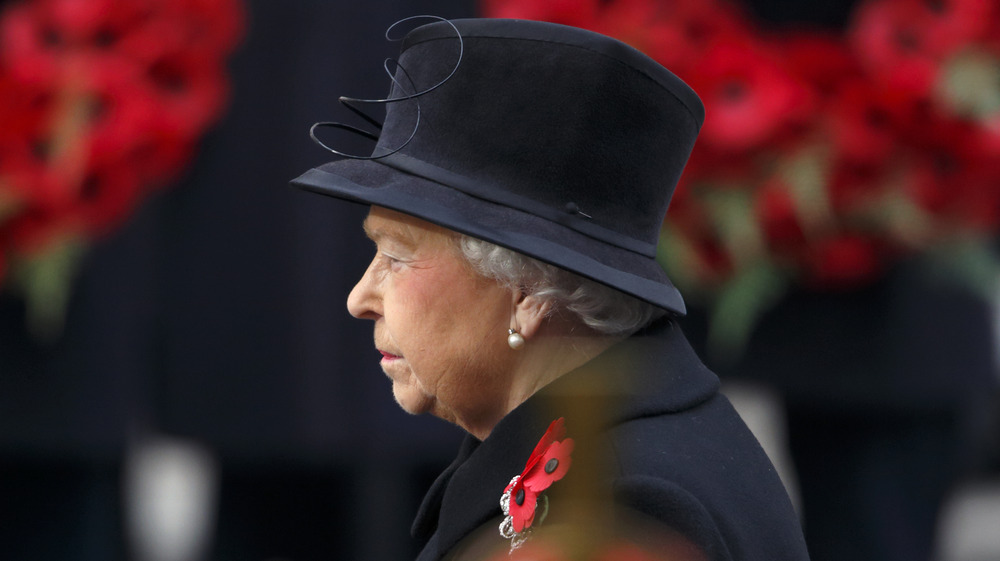 Max Mumby/indigo/Getty Images
As per Observer, the UK, itself, will go into a ten-day period of mourning in the wake of the Duke of Edinburgh's death. And while British people have begun bringing flowers to Buckingham Palace's gate, where a plaque has been hung announcing Prince Philip's death, COVID-19 has changed official protocol. The royal family announced, via Tweet, that it had set up an online book of condolences, instead of a physical one, due to "the current health situation." It also asked for the public to consider "making a donation to a charity instead of leaving floral tributes."
Gun salutes are scheduled across the UK in recognition of Prince Philip's death, although processions are unlikely to be permitted in light of the COVID-19-related public health crisis (via The Guardian). At Westminster Abbey, bells tolled 99 times to honor the prince's 99 years of life (via Twitter). The Labour Party, meanwhile, has announced that it will suspend campaigning for a day (via Twitter). And, in the wake of the sad news, Prime Minister Boris Johnson paid tribute to the late royal. Speaking from Downing Street, Johnson said the Duke had "inspired the lives of countless young people," adding Prince Philip had also "earned the affection of generations here in the United Kingdom, across the Commonwealth, and around the world." Johnson, according to The Mirror, has also canceled plans to drink a pint of beer at a pub, when they re-open on Monday, April 12, out of respect for Prince Philip.