Here's How Liz Cheney Feels About Donald Trump Running In 2024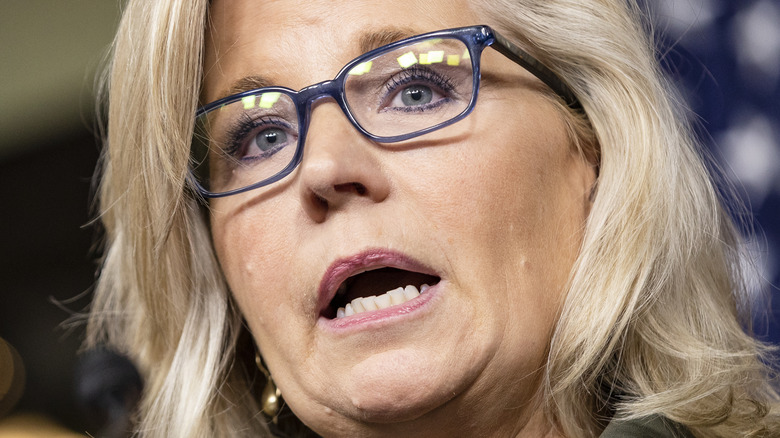 Samuel Corum/Getty Images
Former president Donald Trump may be seen by some as a favorite to win the GOP nomination for the presidency in 2024, but there are those within his own party who won't be rushing to endorse him anytime soon. During an interview with Fox News' Neil Cavuto, Wyoming House Rep. Liz Cheney bluntly said she "would not" support Trump when asked if he were to be the 2024 nominee. She then proceeded to explain (via Newsweek), "I've been clear about my views about what happened on January 6. I obviously voted to impeach him. I think that it was the gravest violation of an oath of office by any president in American history."  
Recall that Cheney, who is the daughter of former Vice President Dick Cheney and who served under former President George W. Bush, was one of just 10 GOP house members who had voted to impeach Donald Trump after the January 6 riot in the US Capitol. CNN said that, before she cast her vote, Cheney gave an impassioned speech in which she said Trump had "summoned this mob, assembled the mob, and lit the flame of this attack" and that "there has never been a greater betrayal by a President of the United States of his office and his oath to the Constitution."
Many GOP voices have indicated they will support Trump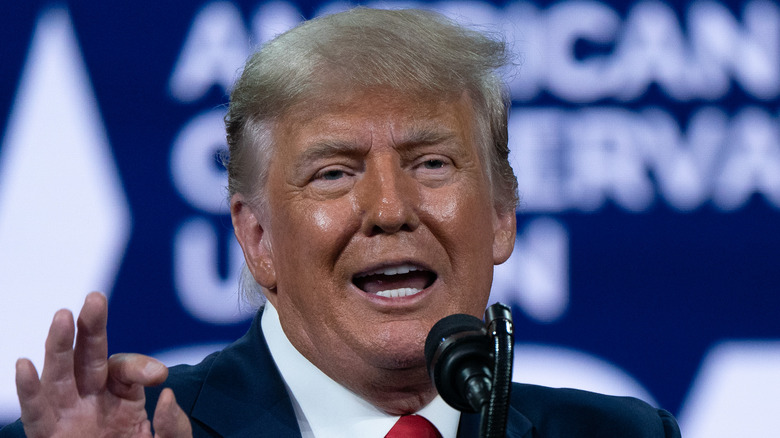 Bloomberg/Getty Images
Rep. Liz Cheney represents one of a handful of prominent GOP members who have said they will not support Trump, who is the only president to be impeached twice in U.S. history, if he runs for office again. While Trump has said a few choice things about Senate Minority Leader Mitch McConnell that has raised eyebrows, McConnell has said he would support whoever the party chooses in 2024. However, he also noted in an interview with Fox News (via Politico), "There's a lot to happen between now and '24. I've got at least four members that I think are planning on running for president, plus some governors and others. There's no incumbent. It should be a wide-open race and fun for you all to cover."
Trump can count on the support of his administration's Ambassador to the United Nations, Nikki Haley, who said she would abandon her own bid for the White House and back Trump should he choose to run in 2024. CNN, which reported on Haley's comments, said her sentiments about the former president further prove how popular he continues to be within the party.
But Liz Cheney doesn't seem to be suffering for defending her principles. Her political adviser revealed that the GOP congresswoman raised $1.54 million for her re-election campaign. The political adviser, Kevin Seifer, told The 19th that donors were responding to her "effective, principled leadership" and, as a result, she raised more money than ever before.