Here's What Nikki Haley Has To Say About Running For President In 2024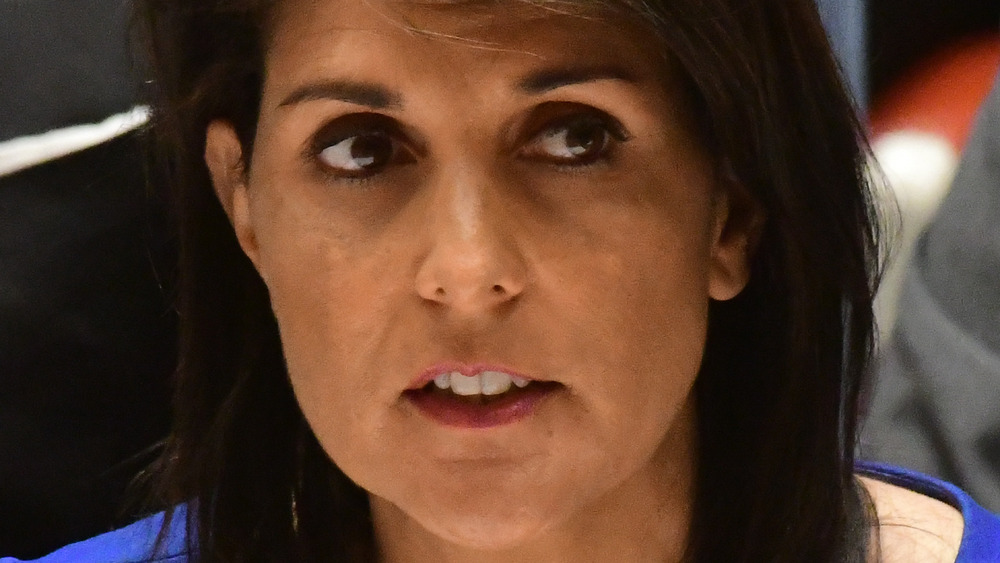 Shutterstock
If you are unsure about exactly where it is that former South Carolina Governor and former UN Ambassador Nikki Haley stands where former President Donald Trump is concerned, you'd be in good company, because there are a good number of folks that feel the same way. As opinion columnist Max Boot points out in The Washington Post, "She [Nikki Haley] has changed positions on former president Donald Trump so often that she should start sporting flip-flops."
Her latest about-face involves a decision she's (now? currently?) made with regard to the 2024 presidential race, and what factors might entice her to put her hat in the ring. As she put it to The Associated Press, "I would not run if President Trump ran, and I would talk to him about it. That's something that we'll have a conversation about at some point, if that decision is something that has to be made." She made the comments while taking a tour of South Carolina State University which also happened to be one of the first public appearances she's made in South Carolina in months. 
Nikki Haley criticized Trump for his role in inciting the Capitol riot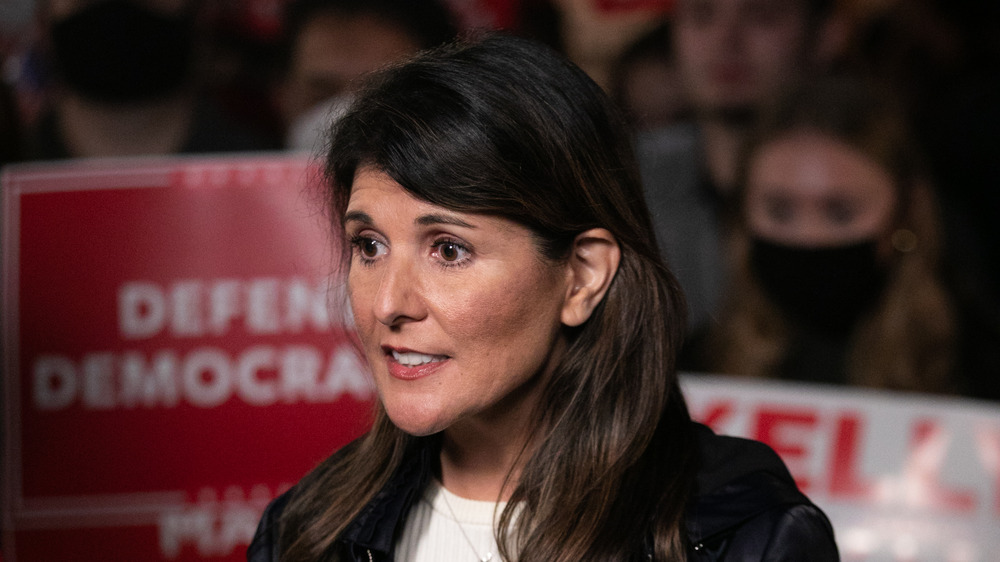 Jessica Mcgowan/Getty Images
Her sudden need for Trump's support comes after she praised the former president on social media for, what she said, was a strong showing at the Conservative Political Action Conference in February. "Strong speech by President Trump about the winning policies of his administration and what the party needs to unite behind moving forward. The liberal media wants a GOP civil war. Not gonna happen," she tweeted. 
But less than a few weeks before that, she went after her old boss, when his supporters overran the U.S. Congress on January 6 to try and stop the Electoral College from certifying the presidential votes. As a result of that riot, Trump became the only president in history to have been impeached twice. She even went out on a limb to say that the then president: "was badly wrong with his words... And it wasn't just his words. His actions since Election Day will be judged harshly by history" (via Politico).
Nikki Haley has disappointed moderate Republicans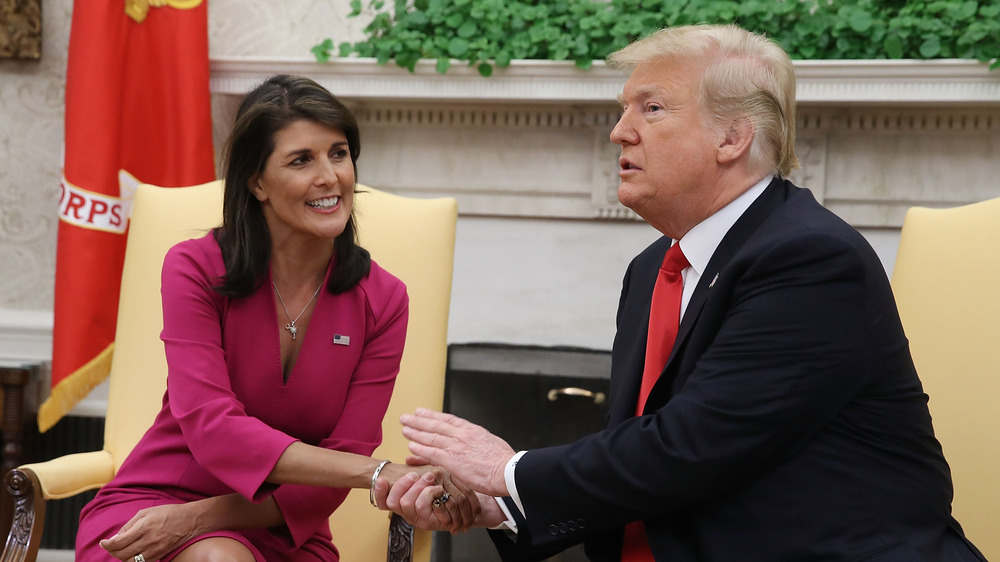 Mark Wilson/Getty Images
Nikki Haley's back and forth has disappointed moderates within the GOP who had originally viewed her as a critical player in the party's future. As writer Max Boot points out, Haley had hit her stride when she endorsed Florida Senator Marco Rubio for President in 2016 (via The Washington Post), and when she famously declared that she would "not stop until we fight a man that chooses not to disavow the KKK. That is not a part of our party. That is not who we want as president." Back then, Haley even went after Trump for his record as a businessman, and for his unwillingness to make his tax returns public (via Politico). 
Social media excoriated the former South Carolina governor for her latest about face. One Twitter user said: "Nikki Haley has the integrity of a weather vane." Another dismissed her latest comment, saying: "We see you @NikkiHaley and we get you and in all honesty and good faith we find you to be an utter embarrassment."