The Best 2021 Hairstyles For Curly Hair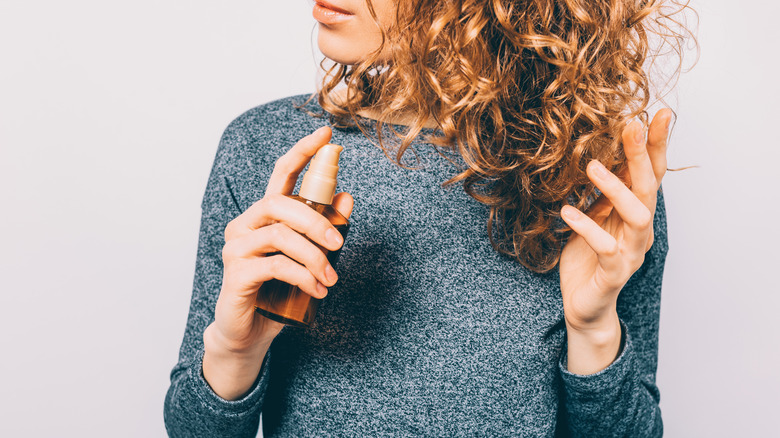 Shutterstock
Struggling to tame your frizz as we move into the warmer months? If so, it's time to incorporate some no-heat hairstyles into your routine. Easing up on the heat (ie. straightening, blowouts) will reduce the amount of damage on your hair and give your strands a chance to heal, according to Prose. Plus, these styles are easy to recreate and can protect your hair from frizzing up throughout the day.
The hairstyles we've selected work for all curl types, from type 2c to 4c. For those who have yet to explore the world of curls in depth, type 1 hair is straight, type 2 is wavy, type 3 is curly, and type 4 is kinky or coily, per Allure. The length and thickness of your hair will also help you determine the best way to customize these styles. Whether you try out both of our recommended styles or not, we hope these 'dos will inspire you to play with your curls more often.
The elongated ponytail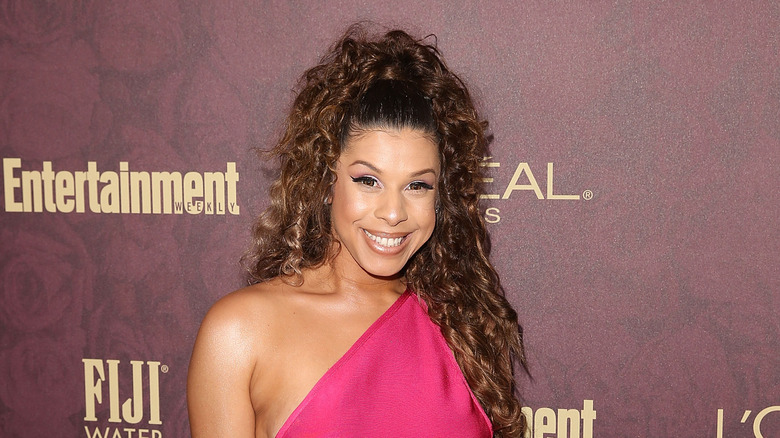 Jesse Grant/Getty Images
If you want to create the illusion of length, look no further than the elongated ponytail. This style was popularized by several YouTubers, including Jewelliana Palencia and Manes by Mell. To create this look on short hair, gather all of your hair in a high ponytail, then loop a very large, stretchy elastic around your hair. If the elastic stretches enough, pull the bottom of it down around the base of your head, almost as if you are positioning a headband. When finished, your hair should look full and elongated.
To recreate the elongated pony on long hair, use two stretchy hair ties. Gather the top half of your hair into a high ponytail and loop it together with the first hair tie. Next, secure the bottom half of your hair in a second ponytail just underneath the first. Fluff and form the hair from your top ponytail around the bottom pony, hiding the second hair tie and creating a long, voluminous mane.
The pineapple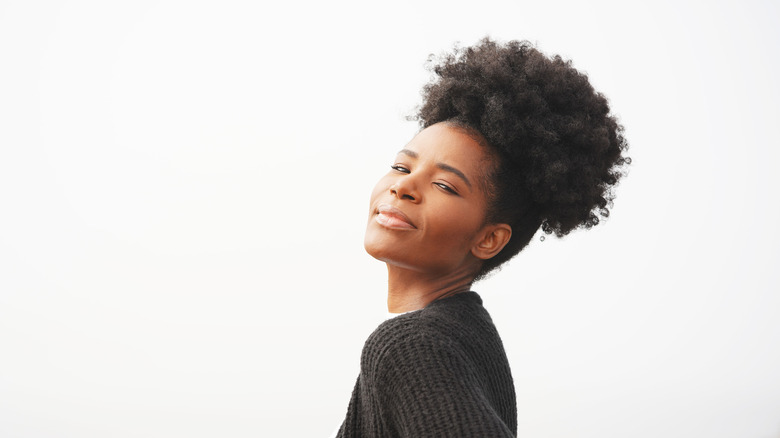 Shutterstock
Another extremely popular curly hairstyle which looks especially good with type 4 curls, is the pineapple. You can use either a single stretchy hair tie or a large satin head scarf to create this look, according to Manes by Mell and Alyssa Marie. Simply gather all of your hair at the very top of your head, loop a hair tie around it once, and let your hair fall naturally around your head. If you have long hair, create a modified pineapple by forming a forward-facing bun on the top of your head. Pull the ends of your hair forward and out of the bun so they frame your face.
Looking for other curly hairdos? Check out the half-up bun, as demonstrated by Manes by Mell. This romantic style would look lovely at a wedding party or other formal event. For an edgier look, we recommend the side twist, as described by Hair by L'Oreal.