The Truth About Queen Elizabeth's Relationship With Her Father King George VI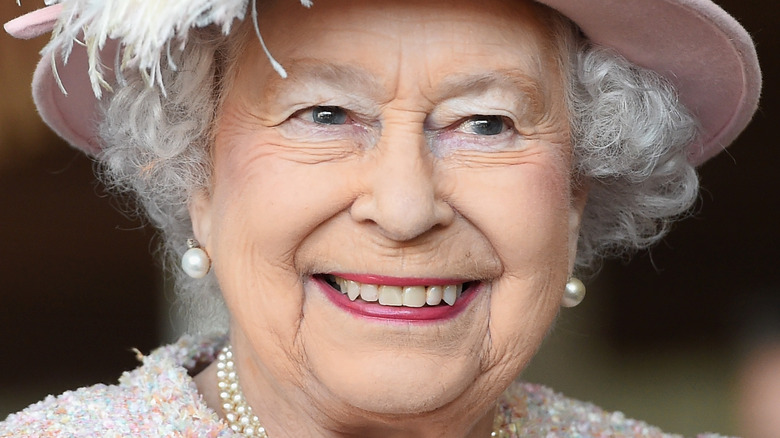 Stuart C. Wilson/Getty Images
Before Queen Elizabeth II met her late husband Prince Philip, the most important man in her life was her father King George VI, who unexpectedly inherited the throne in 1936 after his older brother abdicated (via History). At the time, King George VI was already married to Lady Elizabeth Bowes-Lyon (who would later become known as the Queen Mother), and they had two daughters, Elizabeth and Margaret (via Town & Country).
While Margaret was more of a wild child, Elizabeth was always quiet and well-behaved. According to Good Housekeeping, the king referred to Elizabeth as his "pride" and Margaret as his "joy." But since Elizabeth would one day become queen, her father focused on preparing her for that role. In fact, he immediately assigned her royal duties, such as allowing her to give a radio broadcast to British children during World War II and making her an honorary colonel in the Royal Army's 500 Grenadier Guards. When Elizabeth turned 18, King George VI even named his daughter a "counselor of state" so that she could represent the country whenever he was unable.
The two grew so close that George admitted her wedding to Philip in 1947 was bittersweet. "I was so proud and thrilled at having you so close to me on our long walk in Westminster Abbey. But when I handed your hand to the Archbishop, I felt I had lost something very precious," he wrote to her, adding, "Your leaving us has left a great blank in our lives."
Queen Elizabeth still honors her father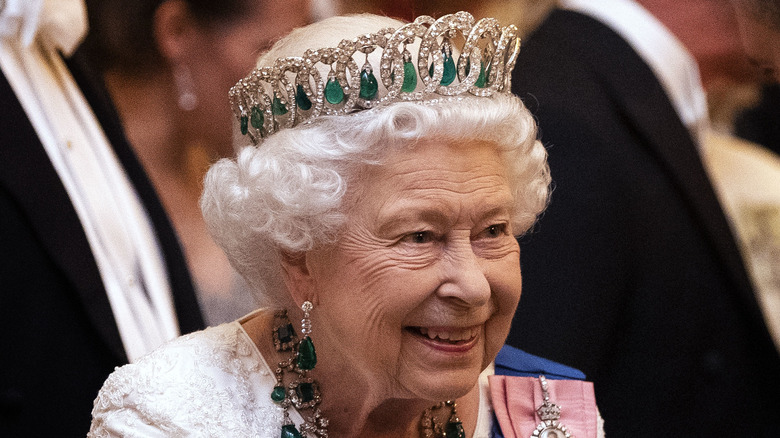 Wpa Pool/Getty Images
After King George VI passed away in 1957 after a long battle with lung cancer, Elizabeth ascended to the British throne and has become the longest reigning monarch in British history, ruling for more than 69 years (via Biography). 
The 94 year old (she will turn 95 later in April 2021) still finds ways to honor her father, including keeping holiday lights up at the royal family's estate at Sandringham until the beginning of February because her King George VI passed away on February 6, 1952 (via Hello!). And when she marked the 75th Anniversary of VE Day, a photo of her father in his uniform was on the table next to her.
"I speak to you today at the same hour as my father did, exactly 75 years ago. His message then was a salute to the men and women at home and abroad who had sacrificed so much in pursuit of what he rightly called a 'great deliverance,'" the Queen said, according to Town & Country, adding "As I now reflect on my father's words and the joyous celebrations, which some of us experienced first-hand, I am thankful for the strength and courage that the United Kingdom, the Commonwealth and all our allies displayed."