This Is Why Chrissy Teigen Shares More Photos Of Luna Than Miles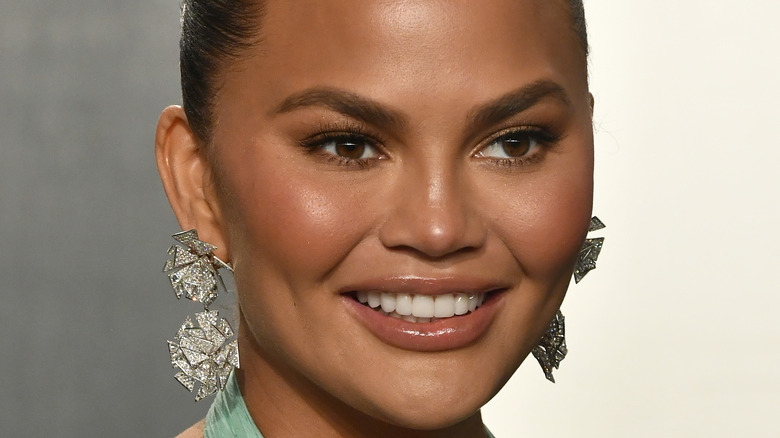 Frazer Harrison/Getty Images
It's no secret that Chrissy Teigen is one of the most relatable celebrities in the industry today. From her hilarious social media posts and her quick-witted quips and clapbacks, to her openness about sharing her life with her followers on social media, Chrissy Teigen is a fan-favorite through and through.
Last year, Teigen and her husband, John Legend, bravely shared the tragic loss of their third child, Jack, just days after she was admitted to the hospital with pregnancy complications. "Jack will always be loved, explained to our kids as existing in the wind and trees and the butterflies they see. Thank you so much to every single person who has had us in their thoughts or gone as far as to send us your love and stories. We are so incredibly lucky," the former Sports Illustrated model wrote in an emotional essay for Medium in October last year.
Though her family's experience with pregnancy loss has been undoubtedly difficult, Teigen, Legend, and their two kids, Luna (5) and Miles (2), continue to cherish every moment they have together, and Teigen's not shy about posting her family life on social media.
Chrissy Teigen posts more photos of Luna for two funny reasons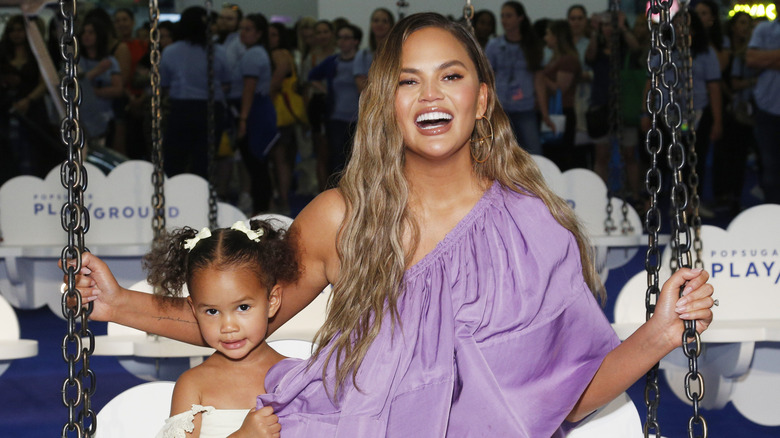 Lars Niki/Getty Images
In an Instagram post for Luna's 5th birthday, the Cravings author shared the hilarious reasons she posts more pics of Luna on social media than she does of her 2-year-old son, Miles. "Scavenger hunt all through the island to get to ZOMBIESSSSS – her dream birthday!" Chrissy Teigen wrote alongside a collection of adorable birthday photos. "'Why do you post Luna so much more' you ask? Because Miles hates pictures and he's always butt a** naked," she cheekily finished in true Teigen fashion.
Not surprisingly, fans everywhere applauded Teigen for her honesty, with one Instagram follower writing, "You're clearly a great mom... no need to explain yourself to the haters," while another jokingly wrote, "I had one of those kids. HATED wearing clothes. I just couldn't understand cause we lived in Chicago. He's 33 now. He wears clothes. LOL."
Chris Teigen says her daughter Luna is her mini-me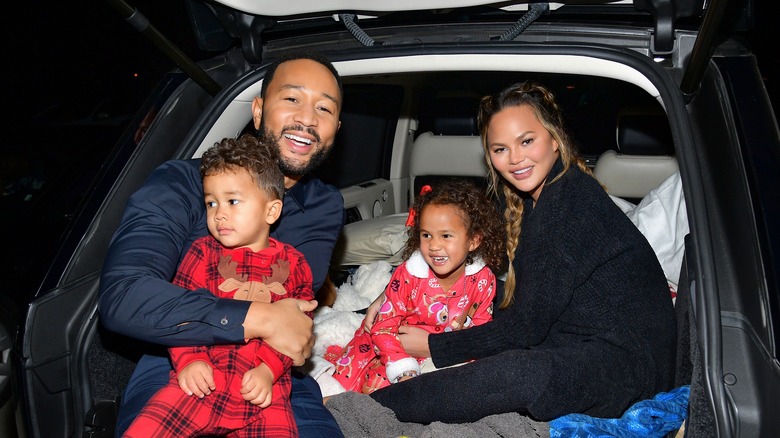 Matt Winkelmeyer/Getty Images
In a recent interview with People for their Most Beautiful People issue, Chrissy Teigen revealed a bit about Luna and Miles' personalities. Sharing, "Miles is very emotional. He's a lot like me too. He wears his heart on his sleeve, and we embrace that." Making an important point she added, "I think more men should embrace their emotions. I think that's really important in this world. That it's okay to cry, and it's okay to be upset about something or to be sad about something. We're going to talk it through and it's okay."
The Lip Sync Battle alum also revealed that Luna is basically her mini-me. "She is a bit of a perfectionist which I didn't know I was until the past few years. I'm trying to tell her that not everything — it's funny because when I talk to her, I'm actually talking to myself too — not everything has to be perfect and there is joy and beauty in imperfections, and don't be so hard on yourself," she said. "And that's me talking to myself when I tell her that stuff."