The Truth About Prince Richard, Duke Of Gloucester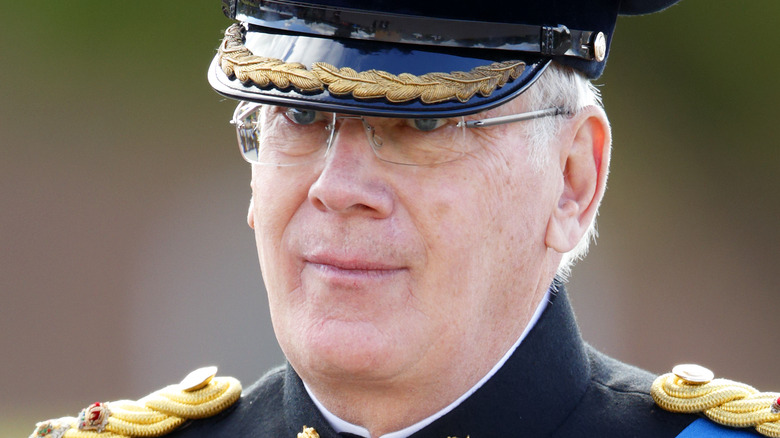 Max Mumby/indigo/Getty Images
Prince Richard, Duke of Gloucester, is a cousin of Queen Elizabeth's who also happens to be 28th in line for the throne. Of course, with odds like that, Prince Richard has been allowed to live a life that is largely free of royal duties.
Prince Richard is the youngest child of Prince Henry and Princess Alice, and Queen Elizabeth's cousin on her father's side. Many have speculated that the Queen will invite her cousins to Prince Philip's funeral on April 17. The Sun reports that both Prince Richard and his wife, Birgitte van Deurs, are expected to attend.
Despite not being a senior member of the royal family, the Duke of Gloucester is quite active in his support of family's various events and patronages. His full-time job is to work as a royal, which means he "attends national and international events in support of The Queen and her duties as Head of State" (via The Sun) and also has his own charities and organizations that require his attention.
However, Prince Richard once wished to do something else with his life.
Prince Richard, Duke Of Gloucester, had a different dream job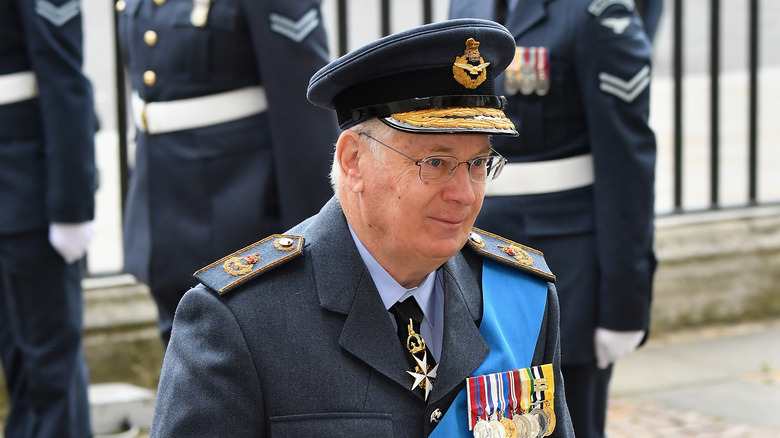 Jeff Spicer/Getty Images
When he was young, the Duke of Gloucester hoped to become an architect, and even joined the Hunt Thompson Associates in 1969 (via Express). Unfortunately, those plans were derailed by the death of his older brother in 1972. As the younger brother, Prince Richard did not anticipate inheriting his father's royal titles and thus planned to live a largely civilian life. The titles would be inherited by his brother Prince William. All of that was true until Prince William tragically died in an airplane accident (via Town & Country Magazine). 
Prince William was a pilot, and even the President of the British Light Aviation Centre. He enjoyed competing in air shows, and in August 1972, he was competing at the Goodyear International Air Trophy when things went wrong. The Sun reports, "Shortly after their takeoff and at a very low altitude, the Piper Cherokee banked abruptly with the wing hitting a tree and shearing off, and the out-of-control plane flipped over and crashed into an earth bank, bursting into flames."
This event meant the Duke of Gloucester put aside his own ambitions and assumed the mantle of royal life.