Who Is Princess Margaret's Son David Linley?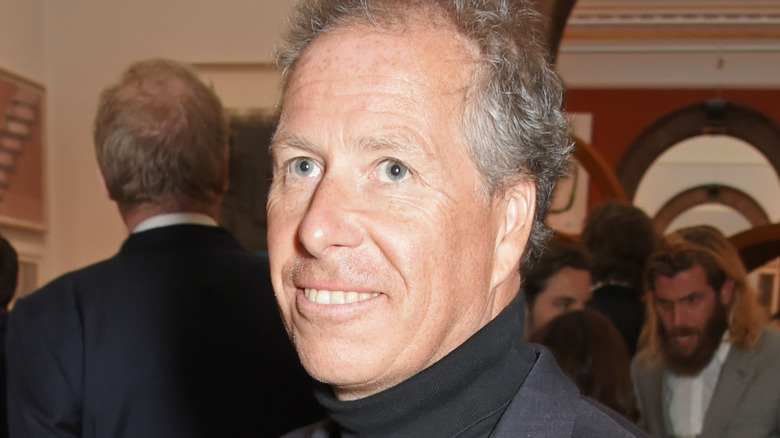 David M. Benett/Getty Images
Princess Margaret, who died in 2002, has become a fixture in pop culture thanks to Helena Bonham Carter's spirited performance as the original wild child of the royal family in hit series The Crown. Although Margaret's relationship with first husband Antony Armstrong-Jones resulted in two children, they didn't play a major role in the show. As it turns out, that's by design, since the late princess' now-adult son and daughter prefer to remain mostly out of the spotlight.
As Harper's Bazaar notes, the royal couple welcomed first child David Armstrong-Jones in 1961. However, he was styled as Viscount Linley in 2017 and is professionally known as David Linley. Lady Sarah Armstrong-Jones, now Lady Sarah Chatto, followed in 1964. Linley was once fifth in line for the throne but is now 21st so, suffice to say, he probably won't be warming Queen Elizabeth's chair any time soon. Still, he's an impressive person in his own right.
David Linley is an in-demand furniture maker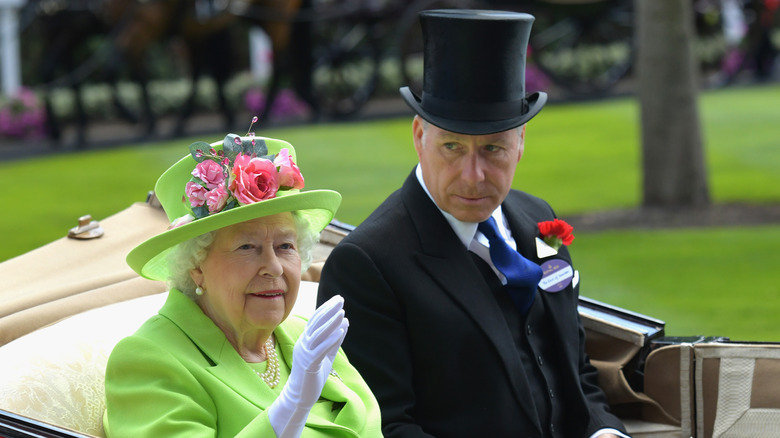 Kirstin Sinclair/Getty Images
Town & Country reports that David Linley is a bespoke furniture designer, opening a shop in Dorking before his own company, David Linley Furniture Ltd. Now known simply as Linley, because it's just that chic, the Viscount has designed for the likes of Elton John and Valentino. "I inherited my love of design from my father ... who was always fascinated by pushing the boundaries of an object — working out how to make it touch the ground in two places rather than three," he told The Telegraph. "I was pretty bad at making things as a child but he was an excellent teacher." However, it's important to note Princess Margaret's eldest child is not a designer. Linley told Vanity Fair firmly, "I'm a maker, not a designer." 
His late mother was incredibly supportive of Linley's design career, with the royal revealing he once came downstairs in his shop to find her "sitting on the floor, screwing a screw into the back of a mirror." He noted, "She was greatly enthusiastic." Linley inherited the title of 2nd Earl of Snowdon upon his father's death, in 2017, per Town & Country. According to Harper's Bazaar, the furniture designer — sorry, maker — married Serena Stanhope in 1993, at St. Margaret's Church in Westminster. The couple announced their separation in 2020, as Tatler reported at the time. The exes share two children, Charles Armstrong-Jones, also Viscount Linley, born in 1999, and Lady Margarita Armstrong-Jones, who followed in 2002.