What Jennifer Aniston's Relationship With Justin Theroux Is Like Today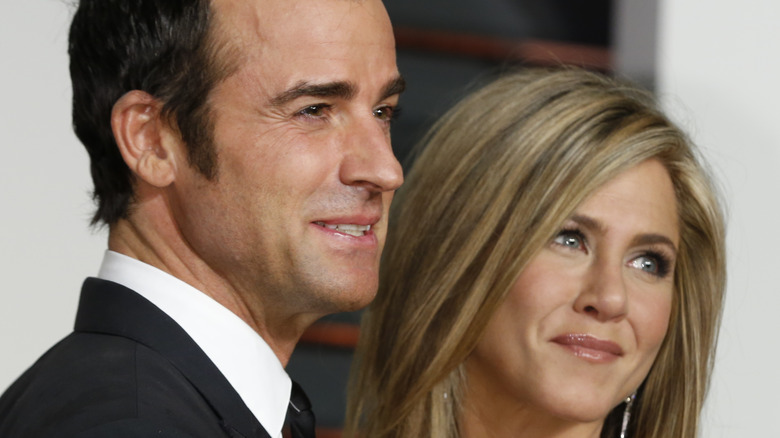 Shutterstock
No, it wasn't as titillating as Jennifer Aniston's marriage to Brad Pitt. But when the Friends actress wed Justin Theroux, we collectively said, "yes!" It was her happy ending — until the couple split in 2017 (via Cosmopolitan). At the time, it was widely reported that geography was to blame for the dissolution of Aniston's second marriage, with her having roots firmly planted in Los Angeles, while he was devoted to New York.
"That's a narrative that is not true, for the most part," Theroux told Esquire in an interview this month. "Look, people create narratives that make themselves feel better or simplify things for them. That whole 'This person likes rock 'n' roll, that person likes jazz. Of course!' That's just not the case. It's an oversimplification."
Although we may never know exactly why Aniston and Theroux are no longer married, it turns out they are still, well, friends, according to the actor (via Hollywood Life). And believe it or not, they keep in touch quite a bit! He even recently wished her a happy birthday on Instagram.
Jennifer Aniston has a track record of remaining friends with exes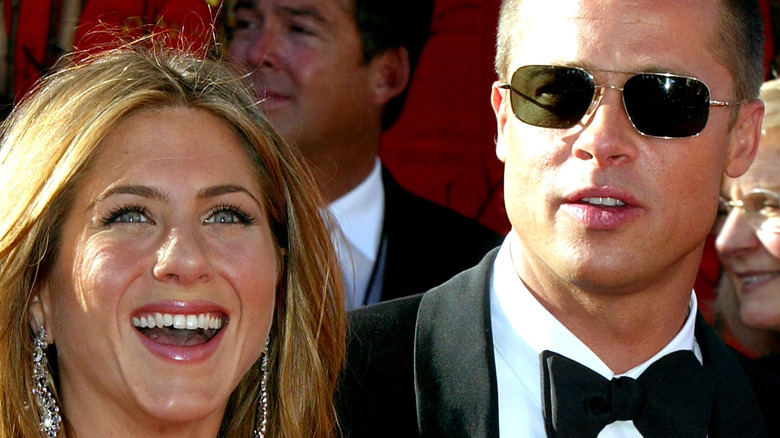 Kevin Winter/Getty Images
Theroux told Esquire he and his famous ex "don't talk every day." He added, "but we call each other. We FaceTime. We text." Whoa.
"Like it or not, we didn't have that dramatic split, and we love each other," the almost 50-year-old shared about his relationship with Aniston today. He went on to note, "I'm sincere when I say that I cherish our friendship. We can not be together and still bring each other joy and friendship."
Meanwhile, it isn't only her legions of adoring fans that Aniston entertains, with Theroux also sharing, "She makes me laugh very, very hard. She's a hilarious person. It would be a loss if we weren't in contact, for me personally. And I'd like to think the same for her."
It's worth noting that Aniston also remains friends with Pitt according to Brides, even if at one point that relationship was more contentious. In 2005, post-divorce and Angelinagate, the star said about their split, "We're divorced, and you can see why. I can also imagine Brad having absolutely no clue why people would be appalled by it."