Dale Moss Speaks Out After Being Accused Of Cheating On Clare Crawley
We don't know much about the status of Clare Crawley and Dale Moss' relationship with the reality couple staying mostly mum. It has been widely reported that the exes are back together, having been photographed getting up close and personal on at least one occasion. But with Crawley also rumored to be under a gag order from ABC, the network on which The Bachelor franchise airs, details are sparse.
Still, apparently there is a point at which the duo feels compelled to speak out. For Moss, it's being accused of cheating on Crawley. On a recent episode of Hollywood Raw Podcast, the reality star clarified that he absolutely was not unfaithful to the woman he met and got engaged to in about a minute.
"That was never a conversation, even when we went through our split. It wasn't even a thing. It was never even a topic of conversation," Moss explained (via ET Online). He noted the speculation put strain on the relationship, adding, "You really have to look past that and focus on one another. I mean, that sucked. When things are going at your character, and something you're completely against, those are the hardest things to handle."
Dale Moss reveals more about the status of his relationship with Clare Crawley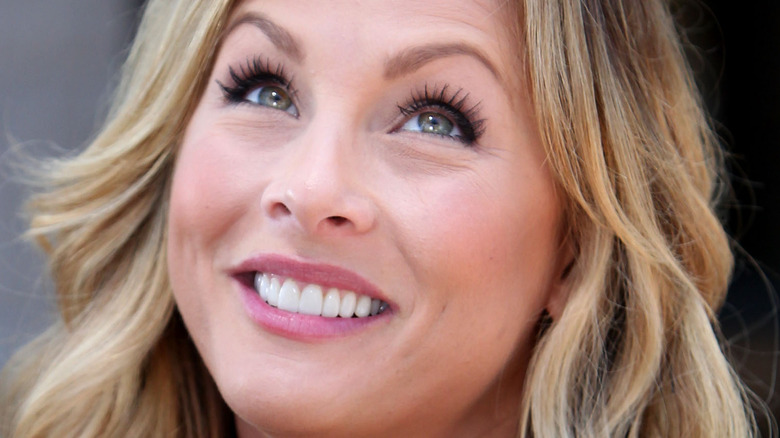 David Buchan/Getty Images
So, is The Bachelorette couple, well, a couple again? Unfortunately, Moss wasn't willing to 100 percent confirm or deny anything. Still, he did offer an update on the relationship, saying, "We are definitely taking time, and spending time together" (via ET Online).
He also told fans that the two are "in a good place." Moss further teased, "When the time is right, we will definitely talk about all those things. For right now, we're just focused on one another. We're keeping things private and that's working for us. In time we'll speak about that together."
In perhaps a telling tidbit, Moss noted going on The Bachelorette was the best thing he ever did (via Hollywood Life). So, perhaps we will get to see a happy ending for one of the most talked-about couples to ever grace Bachelor Nation. Only time will tell!