Inside Michael Trotter Jr. And Tanya Blount's Marriage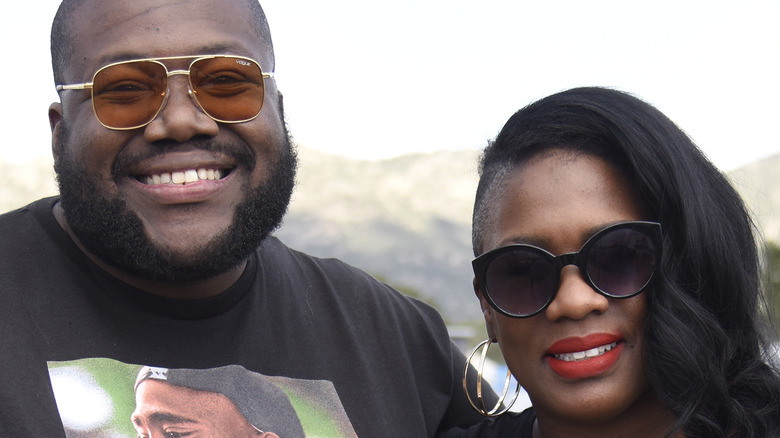 Tim Mosenfelder/Getty Images
The band The War and Treaty, scheduled to perform with Dierks Bentley at the 2021 ACM Awards on Sunday, April 18 (via Taste of Country), is comprised of husband and wife duo, Michael Trotter Jr. and Tanya Blount.
According to The Washington Post, Trotter and Blount met at an event in Maryland. Trotter had recently returned from serving in Baghdad, which is the unlikely place he learned to play piano — he picked up the instrument when his commanding officer discovered one in the basement of Sadaam Hussein's palace.
Per the Post, Trotter and Blount tied the knot and are currently raising their young son, Legend, along with children from both of their previous marriages. They had become accustomed to life on the road when COVID hit, with Blount contracting a serious case of the illness back in March. They bought a home in Nashville and spent 2020 there rather than performing their many scheduled gigs.
In February the couple told 89.1 WEMU that Legend had recently recovered from COVID and Trotter's uncle had died from the virus. Unfortunately, neither Trotter nor Blount is a stranger to tragedy and they drew from their personal experiences when they were working on their latest album, Hearts Town.
Some of Trotter and Blount's songs are drawn from their experiences as a couple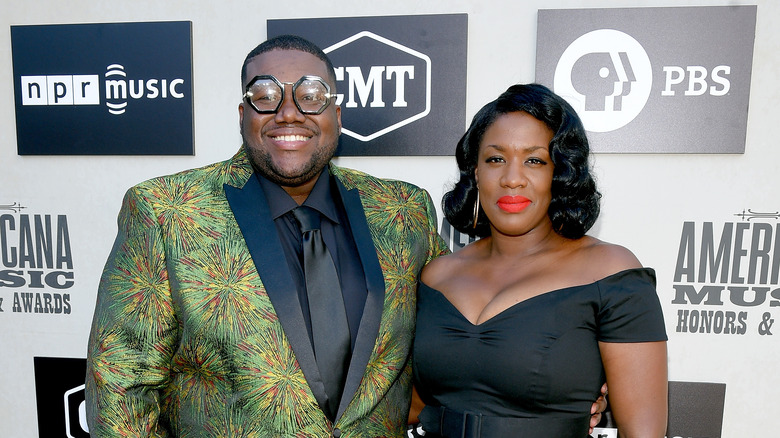 Jason Kempin/Getty Images
"As we continued to try to process what we were going through as a couple, living in this country, one of the things that we decided to do was just be completely honest with how we felt," Trotter told Michigan Radio. "And that's just what you have, and what you're hearing is where the road to honesty has led us."
Trotter has been open about his experiences with PTSD, which he developed while serving in Iraq. The War and Treaty's song "Five Minutes" is inspired by how Blount handled one of her husband's darkest moments when he was suicidal (per Michigan Radio).
"I said you know, I just need you to give me five more minutes. And then the police had arrived there, and they backed me with what I was asking him to do," Blount recalled. "And he had made up in his mind, Michael did, at that moment, that he was going to not just give me five more minutes, but he was going to give himself five more minutes, and he did not go through with the act."
If you or anyone you know is having suicidal thoughts, please call the National Suicide Prevention Lifeline​ at​ 1-800-273-TALK (8255)​.