Mickey Guyton: The Country Star Is Worth More Than You Think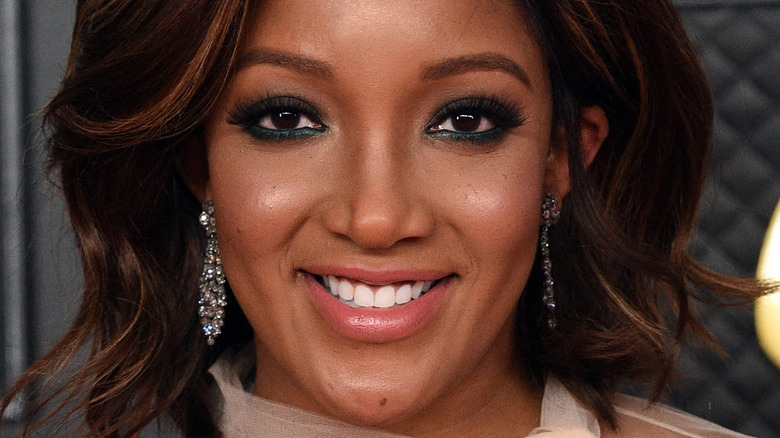 Kevin Mazur/Getty Images
Candace Mycale Guyton, professionally known as Mickey Guyton, has taken the country music scene by force with her twangy yet pop-country vibes. After the release of her debut EP in 2015, Unbreakable, she managed to clear a spot for herself within the world of country — and it didn't hurt that one of her songs, "Better Than You Left Me," reached the top 40 of the country music chart (via Billboard). In 2016, she earned a nomination from the Academy of Country Music Awards (via Deadline). 
In addition to being an incredibly talented artist, what makes Guyton especially unique is her dedication to social movements and political activism. It's no secret that country music is an overwhelmingly white genre, with black country stars being few and far between. But Guyton appears to have accepted that challenge head on, navigating her way through the racial discrepancies within the genre and managing to make her way to the top. In 2020, she released a song called "Black Like Me." The song ultimately propelled her career and even snagged her a Grammy nomination (via CBS News).
Guyton is doing well for herself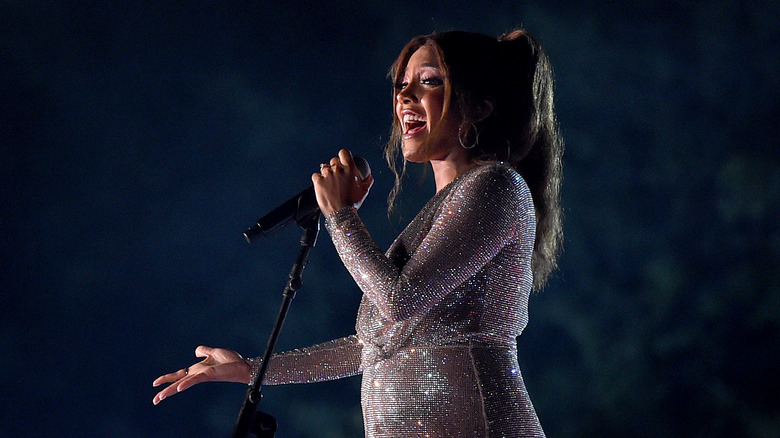 John Shearer/cmt2020/Getty Images
So what is the 37-year-old singer's net worth? According to Celebs Age Wiki, as of 2020, Guyton's net worth was assessed to be somewhere between $1 million and $5 million. Her predicted worth presumably comes from an accumulation of success from her album releases, concert tours, and award ceremony performances. Notably, she previously auditioned for Season 8 of American Idol at the age of 22. However, despite the incredible success she eventually found, she was actually eliminated from the show before any of the live shows (via Country Now).
Guyton seems in awe of her success and equally grateful. In light of the release of her 2020 EP, Bridges, she said (via Country Music Tattle Tale), "Two years ago, this project didn't feel like it was even a possibility. This EP proves that in your darkest moments, you can have your biggest breakthroughs." She added, "I think back to all of the obstacles in my life and career, including writing and recording most of this EP in quarantine during a time of social unrest, and how it has all led to the birth of this beautiful project."