Inside Karen Fairchild's Marriage To Jimi Westbrook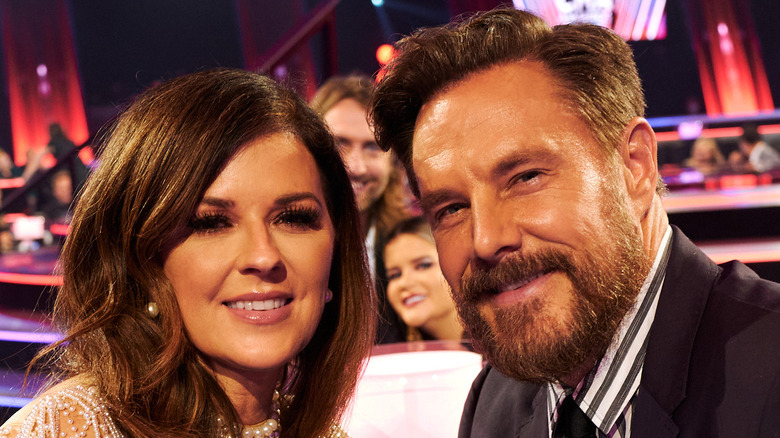 John Shearer/Getty Images
We're often cautioned not to date our co-workers, but for Karen Fairchild and Jimi Westbrook of the country music band Little Big Town, it seems to have worked out just fine.
The couple's relationship started off platonically. Fairchild was married when Westbrook joined Little Big Town (via Wide Open Country), and the pair began dating after her divorce. "I think Jimi and I had a special friendship and connection that blossomed when we were both single," Fairchild told Us Weekly in 2010. "Sometimes you just have to cross that line and take a chance and when we had that opportunity we did. Of course, we didn't want to mess up the band but we decided it was worth the risk."
Fairchild and Westbrook have been married since 2006 and share a son, Elijah Dylan Westbrook, who was born in 2010 (via Wide Open Country). Fairchild told Us Weekly that the band is like a big family and that their bandmates' spouses often join them on the road.
Karen Fairchild and Jimi Westbrook live in Nashville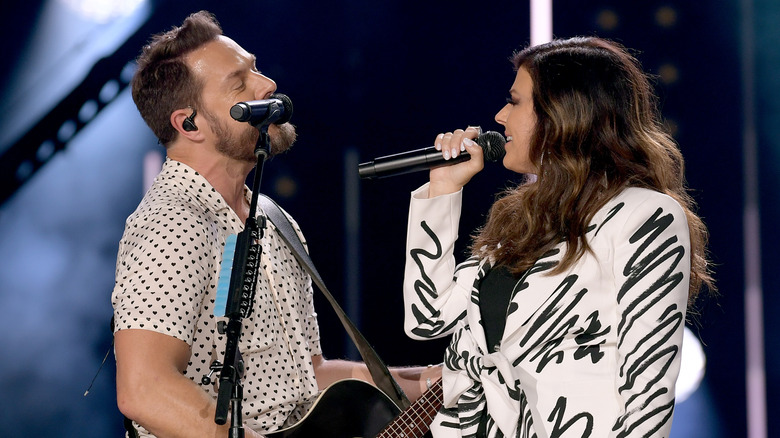 Jason Kempin/Getty Images
Karen Fairchild acknowledged to Us Weekly that it's "challenging" to be married to a bandmate, but the pros outweigh the cons. "We are together 24 hours a day, so that is a very good thing and a very bad thing," she said. "If you need a break, there is nowhere to go, but the great thing about it is we get to enjoy this incredible journey with the band together."
When they're not on the road, the couple and their son reside in a gorgeous home in Nashville (via Nashville Edit). Because the home was previously owned by Tammy Wynette, they refer to the home as "TammyWood." Interior designer Rachel Halvorson told Nashville Edit that when it was time to come up with design ideas, she used the couple's closet as inspiration.
"A person's wardrobe choices can offer a great deal of insight as to what type of interior look reflects their personal taste," Halvorson said. "In the case of Karen and Jimi, both fashion enthusiasts are known for cutting edge-style that is organic and earthy, but also swings to risk-taking glamour." She described it as the most "over the top but fabulous" endeavor of her career.