Parker McCollum: The Country Star Is Worth More Than You Think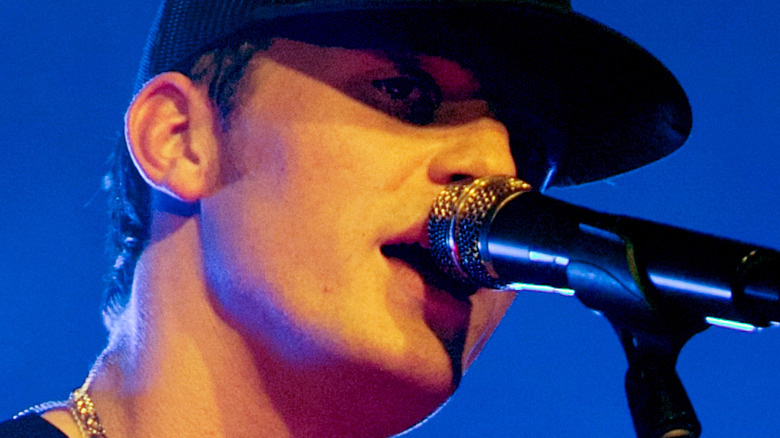 Danielle Del Valle/Getty Images
Calling all Parker McCollum fans: the "Pretty Heart" crooner is worth way more than you might think. Getting his start in 2013 with his debut EP A Red Town View, McCollum quickly made his way into countless listeners' hearts, exuding classic Americana sensibility with rock & roll and country influences (via All Music). 
We surely can't get enough of hits like his latest 2021 single "To Be Loved By You," and his recent signing with Universal Music Group shows us he's in it for the long haul. Racking up listens from all over the world, McCollum's financial status is skyrocketing as fast as his fame.
Although his first musical effort was released in 2013, the Conroe, Texas native began delving into music at a young age. Learning to play violin for his school's orchestra, he got to learning guitar, writing songs and playing small-town gigs throughout high school. Attending college in Austin, he quickly realized music was his destiny and began debuting infectious, catchy hits under his own label PYM Music (via All Music). By his folk-tinged 2015 album The Limestone Kid, McCollum was starting to catch airplay on Texas regional radio (via Billboard), another element to the country star's success story.
How much is Parker McCollum worth?
Danielle Del Valle/Getty Images
There's no doubt Parker McCollum's record sales have vastly contributed to his net worth, racking up more than 350 million streams on several platforms (via UMG Nashville). 
His 2017 album Probably Wrong gave him household name status, getting to No. 6 on Billboard's Heatseekers chart, also appearing on folk and indie charts (via All Music). His publishing deal with Warner/Chappell, plus his major label status, only continue to cement the "Young Man's Blues" singer's rise.
With recent singles like 2020's "Hollywood Gold," McCollum continues to rack up millions of plays, even reaching more than 21 million streams on his video for "Pretty Heart." So how much is the country star worth? Net Worth and Salary estimates McCollum's net worth between $1 and $5 million, rounding out the singer's record sales, countless live performances, and songwriting royalties. With numerous listens and a non-stop touring schedule across the U.S., it's no wonder McCollum's worth is increasing by the second.