Here's Why Prince Philip's Body Will Be Moved When The Queen Dies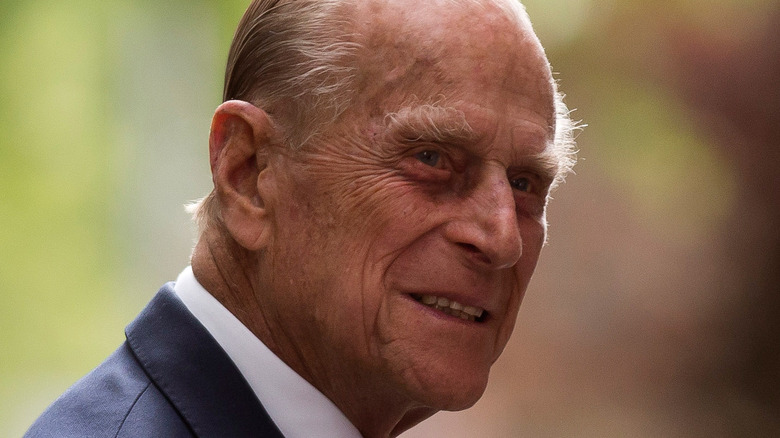 Wpa Pool/Getty Images
At the conclusion of the funeral of Prince Philip, the Duke of Edinburgh, his body will be moved via a custom Land Rover he designed himself to a temporary resting spot. However, this will not be the final interment place for the late husband of Queen Elizabeth. Prince Philip will initially be laid to rest in the Royal Vault at St. George's Chapel. He will become the 25th royal in the 200-year-old vault hidden beneath the Chapel located in Windsor (per Daily Mail).
The Duke will join other members of the House of Windsor who have already been interred in the tomb, including George III, George IV, George V of Hanover, and William IV. Others who are also buried there are Queen Victoria's father, Prince Edward, George III's wife Queen Charlotte, and Queen Mary's grandfather Prince Adolphus (per Daily Mail).
Prince Philip will be buried behind a set of iron gates, 16-feet underground.
Prince Philip and Queen Elizabeth will eventually be buried together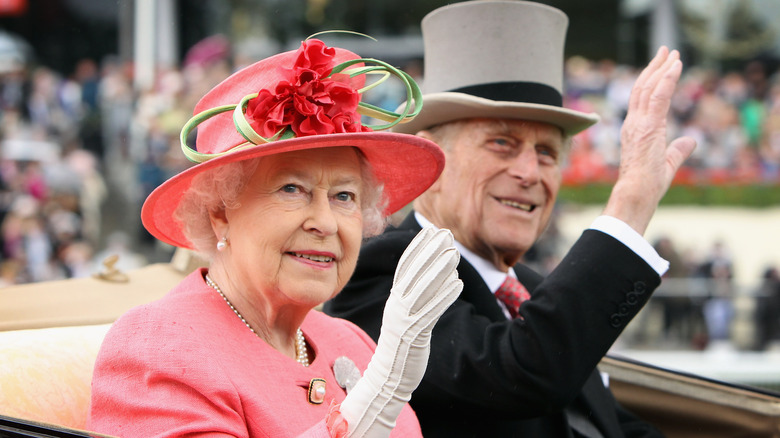 Dan Kitwood/Getty Images
This is only a temporary location for the body of the late patriarch of the Royal Family. After his wife, Queen Elizabeth, dies, Philip's body will be moved once again. The Duke's body will eventually be transferred to the King George VI Memorial Chapel. There, the royal couple will join George VI and Queen Elizabeth, who are already interred in the Chapel. Prince Philip will be moved at that time so that he and his wife are buried together.
The Chapel was constructed after the death of Queen Elizabeth's father, King George VI, on Feb. 6, 1952. King George's body was the only one there until the death of his wife, The Queen Mother, in 2002.
The body of Philip's mother, the late Princess Alice of Battenberg, was also moved from the vault to another location. She was initially laid to rest in the Royal Vault upon her death in 1969 (per ABC News). Her body was later transferred to the Covenant of Saint Mary Magdalene in Jerusalem in 1988, where she's buried near her aunt, the Grand Duchess Elizabeth Feodorovna.