The Real Reason Prince Philip's Final Resting Place Won't Be The Royal Vault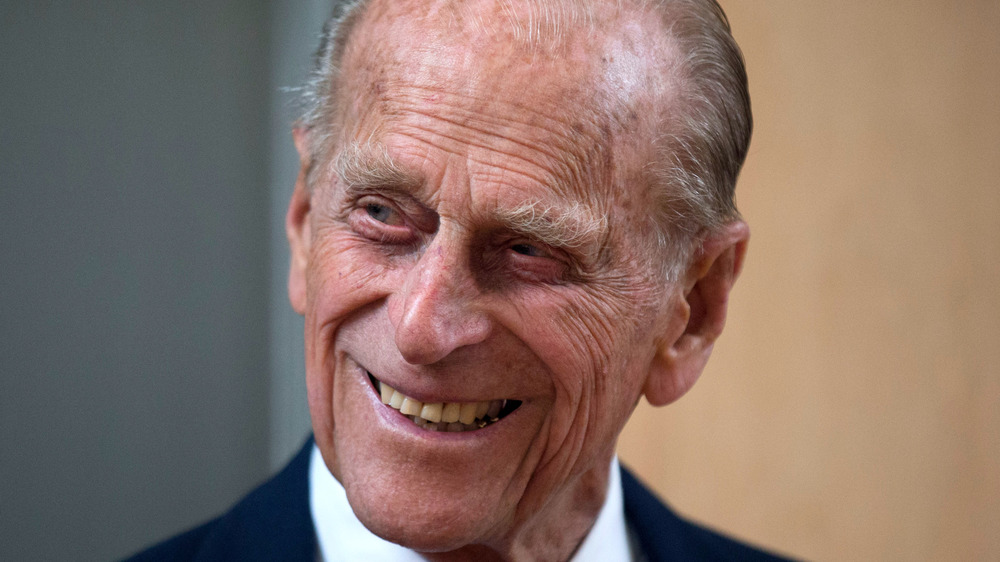 Wpa Pool/Getty Images
The death of Britain's Prince Philip has deeply touched everyone from his wife, Queen Elizabeth, to his extended family and the world at large. The Duke of Edinburgh died peacefully at home at age 99 after a series of health crises. 
Prince Philip made it known before his passing that he did not want the state funeral that traditionally honors other royal family members. Instead of lying in state, the duke will be carried to the funeral ceremony in an intimate procession that will include only four mourners. Among them will be his four children, his adult grandchildren (including the feuding Princes William and Harry), and some of the queen's cousins (via The Telegraph). In keeping with Prince Philip's passion for environmental causes, his coffin reportedly will be made of tightly knit wool, and will be transported on an electric Range Rover (via Page Six).
With the world watching, the duke will be interred at the Royal Vault of St. George's Chapel following the church service. What viewers may not realize, however, is that this won't be his final resting place.
Prince Philip will join his beloved wife later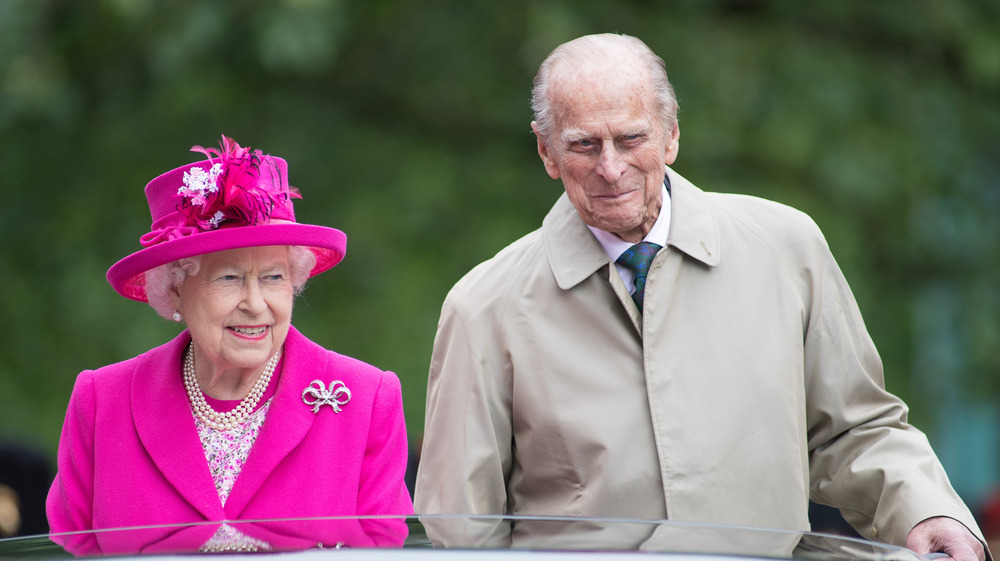 Jeff Spicer/Getty Images
As The Telegraph explains, Prince Philip's stay in the Royal Vault is just a temporary one. The Vault was created more than 200 years ago for King George III (yes, the same monarch whose policies incited the American Revolution); it also contains two other kings and several other royal family members. 
Once Queen Elizabeth dies (in the distant future, one hopes), she will be interred in the King George VI Memorial Chapel of St. George's Chapel, where her parents and sister are also buried. (Princess Margaret's ashes rested in the Royal Vault for a short while before being transferred.) At that time, Prince Philip will be moved to the chapel to lie next to his wife — reuniting the royal couple who were so devoted to each other for 73 years.
The queen's parents' grave site is marked by a simple black stone with gold engraving, listing only their names (George IV and Elizabeth) and their birth and death years. It's likely that Queen Elizabeth and Prince Philip will be entombed under a similar understated memorial slab, marking the final resting place of a royal couple who made an indelible mark on history.