Who Is The Dean Of Windsor, David Conner?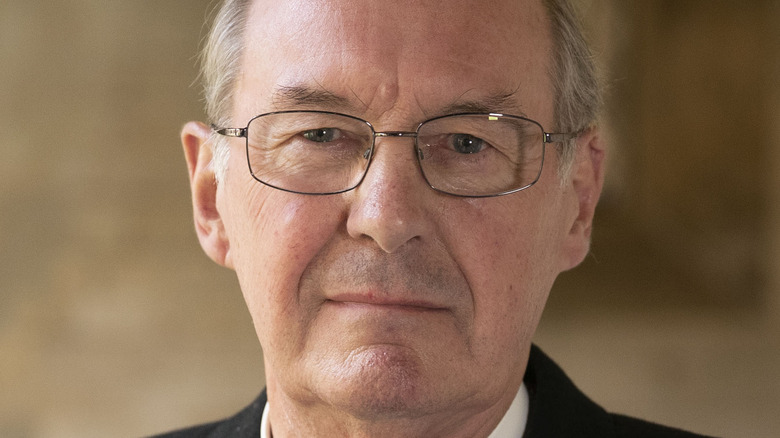 Wpa Pool/Getty Images
While millions of people tuned in to watch Prince Philip's funeral this morning, they probably noticed a lot of familiar faces. As expected, the senior members of the royal family were in attendance, along with their partners (minus Meghan Markle, who was unable to attend on the advice of her doctors). Several extended family members also attended the service.
One face that likely felt familiar but hard to name is that of David Conner, Dean of Windsor. Though he's not a member of the family, Honey reports that the Dean of Windsor is the official chaplain for Queen Elizabeth, which has put him at the head of a lot of the family's events. He officiated the wedding of Princess Eugenie and Jack Brooksbank in 2018, and even performed marriage counseling for the pair before they got married. 
David Conner offered a little insight into their relationship, noting "They are very natural with each other, they obviously love one another but they also have a lot of fun together and it's been a real pleasure to work with them." 
David Conner became Dean of Kent in 1988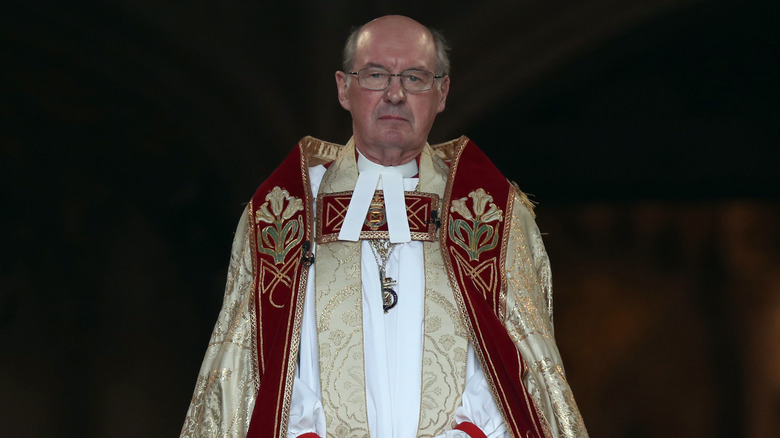 Wpa Pool/Getty Images
David Conner, Dean of Windsor, has worked alongside Queen Elizabeth since being appointed in 1988. His role of Dean of Windsor also makes him the Registrar of the Garter, which HITC explains is "a prestigious order of knights dating back to 1348." The pair are likely quite close, and David Conner helped the Archbishop of Canterbury receive Prince Philip's coffin once it arrived at the chapel (via The Sun).
The Sun also notes that David Conner graduated from Oxford University, and became the chaplain of St Edward's School in Oxford soon after finishing his studies. Between 2001 and 2009, he also served Queen Elizabeth as the Bishop to the Forces, which made him the person at the head of the Anglican church for the British Armed Forces.
David Conner married his wife, Jayne Maria Evans, in 1969, and they have two sons together.