Here's What Olivia Rodrigo Eats In A Day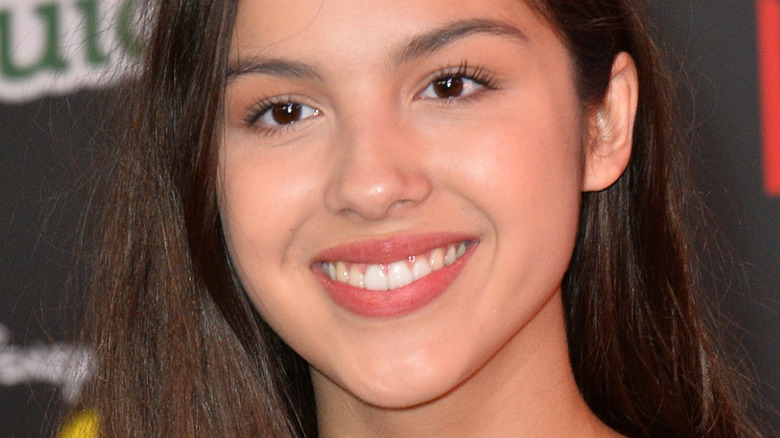 Shutterstock
Olivia Rodrigo has been blowing up in the spotlight lately. In early January, the singer and actor released her debut song "Drivers License," which has broken records and solidified her as a Taylor Swift in the making, per L'officiel. And, now she's even revealed the release date of her debut album, Sour, which has her fans, now called Livvies, dying in excitement (via Teen Vogue).
And, as if the Livvies couldn't get more excited, Rodrigo is also returning to High School Musical: The Musical—The Series for a second season, Young Hollywood reports. With the spotlight shining bright on her, many fans are wondering: what does this singer eat?
According to Exclusive Hollywood, Rodrigo revealed that she's a vegetarian in an Instagram Live with fellow co-star Sofia Wylie. The outlet also reported that her dietary restriction can make it a bit hard for her to eat. Most of her diet includes eating lots of vegetables and fruits and drinking water (via Health Yogi).
Olivia Rodrigo's culture influences her food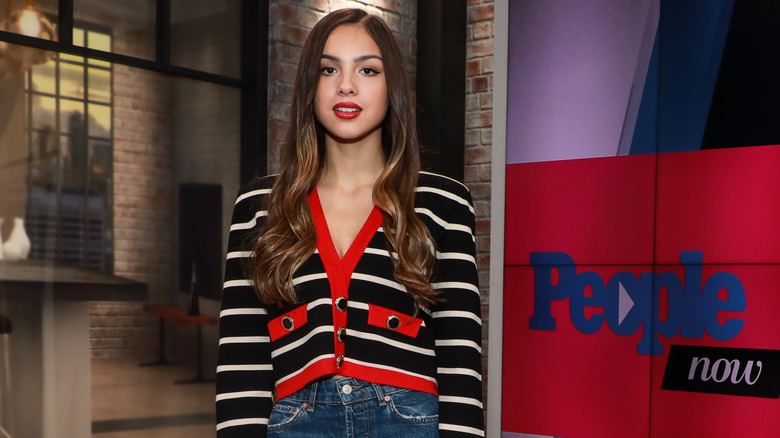 Jason Mendez/Getty Images
As well as being vegetarian, Olivia Rodrigo maintains that her Filipino culture influences her food choices, according to Showbiz Cheat Sheet. "My heritage is a part of who I am," she said in a May 2017 video celebrating Asian/Pacific American Heritage Month on the Disney Channel. "I'm part Filipina on my dad's side ... My Filipino heritage comes from my great-grandfather. He came on a boat from the Philippines when he was just a teenager. Can you imagine moving to a whole new country all by yourself?"
BBC's Newsround revealed how Rodrigo uses cooking to be in tune with her culture. "Some traditions that have carried over into my generation are we actually make Filipino food," she shared in the same APAHM video from 2017. "My great-grandpa had a garden and he was also a really good cook."
It's not just food that Rodrigo inherited from her culture, but also her personality traits. Showbiz Cheat Sheet says that she learned to do the right thing, be kind and respectful to her family. And so, whether it's food or not, Rodrigo's culture means a great deal to her. As she told Disney fans years ago, "I'm Olivia Rodrigo. I'm a Filipina. I'm a lumpia [Filipino egg roll] fan. I'm a daughter and a granddaughter and a great-granddaughter. I'm American. I'm an Asian-Pacific islander."