What You Don't Know About Olivia Rodrigo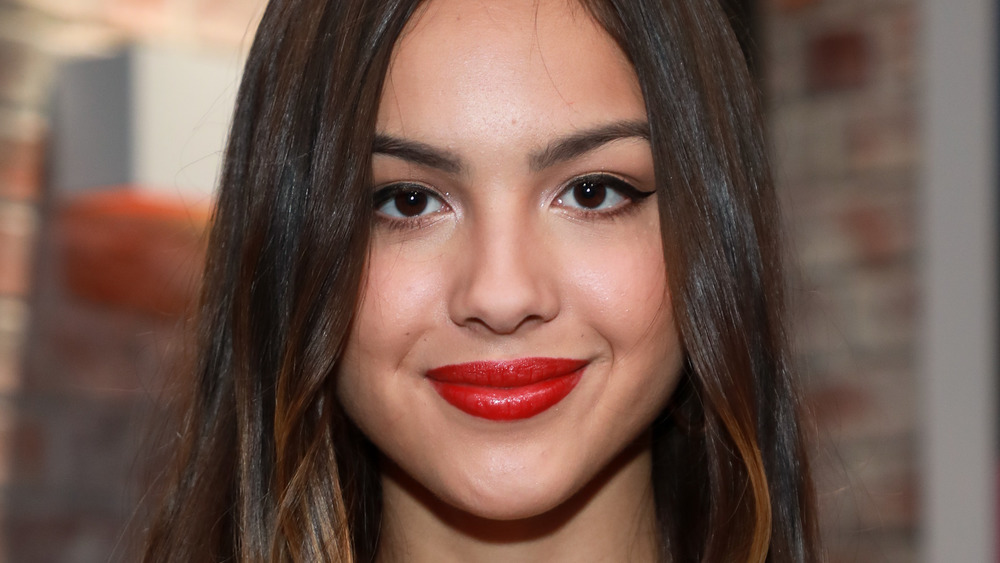 Jason Mendez/Getty Images
We don't know about you, but we've been listening to the new single "Drivers License" on repeat ever since it dropped earlier this month. The song is written and sung by 17-year-old Olivia Rodrigo, aka Nini of Disney+'s High School Musical: The Musical: The Series, and it has already rocketed to the top of the charts and received critical acclaim.
We're not the only ones who instantly fell in love with Rodrigo's song. When she excitedly posted on Instagram that she was "a puddle of tears" after landing next to Taylor Swift on the United States iTunes chart, Swift commented, "I say that's my baby and I'm really proud." Meanwhile, Rolling Stone published a glowing review of "Drivers License" in which they compared Rodrigo to the likes of Lorde and Swift. "Rodrigo is able to create something moving and relatable without losing the unique specificity of her storytelling that makes you feel like you're watching a movie of her life play out in your earbuds," the outlet wrote.
Needless to say, Rodrigo is one seriously accomplished teenager and her star is on the rise. And like many of the best songs out there, "Drivers License" appears to draw from her personal life.
Many believe Drivers License is about a love triangle in Rodrigo's own life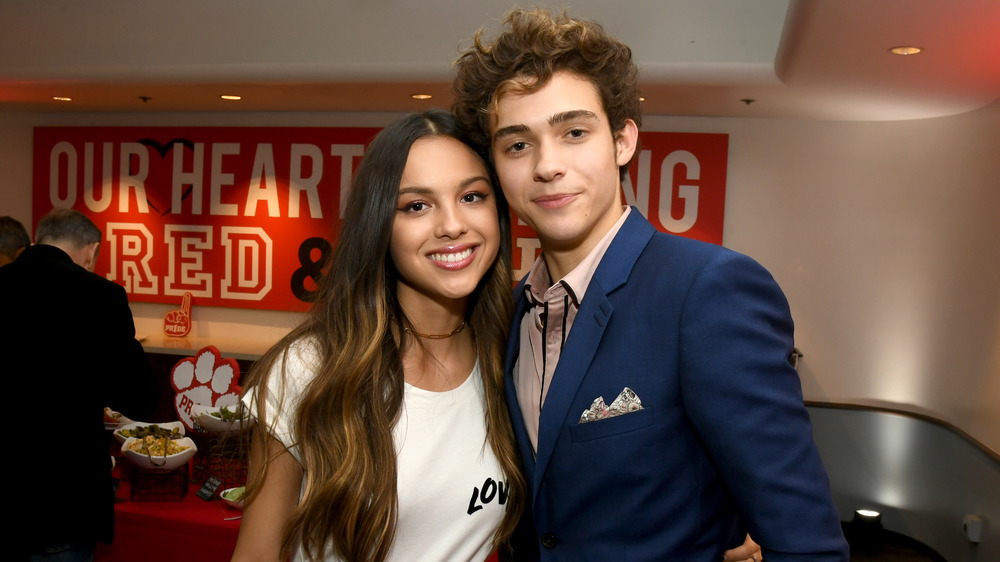 Kevin Winter/Getty Images
Fans of the High School Musical spinoff have speculated that "Drivers License" was inspired by a love triangle between Olivia Rodrigo and two of her co-stars, Joshua Bassett and Sabrina Carpenter (via The New York Post). The song's lyrics lament a breakup, and it appears she's referring to Bassett. Bassett added fuel to the rumors when, according to the Post, he announced on Instagram just hours after Rodrigo's song dropped that his own single "Lie Lie Lie" will release on January 14.
So where does Sabrina Carpenter fit into all this? It appears that she got cozy with Bassett shortly after his reported breakup with Rodrigo, with the two posting TikTok videos together. Although neither has confirmed a relationship, E! Online highlights the following lyrics as evidence that Rodrigo is referring to Carpenter: "And you're probably with that blonde girl / Who always made me doubt / She's so much older than me/ She's everything I'm insecure about." At age 21, Carpenter is four years older than Rodrigo and yes, she's blonde, so the math definitely adds up.
It also appears their fellow cast members may be subtly taking sides in the romantic drama. As E! Online pointed out, Julia Lester, Joe Serafini, Sofia Wylie, Larry Saperstein, and Dara Reneé all posted their congratulations to Rodrigo when she announced the release of her single. But when Bassett announced "Lie Lie Lie," the only castmate to respond was Serafini.