Who Is Marlee Matlin's Husband?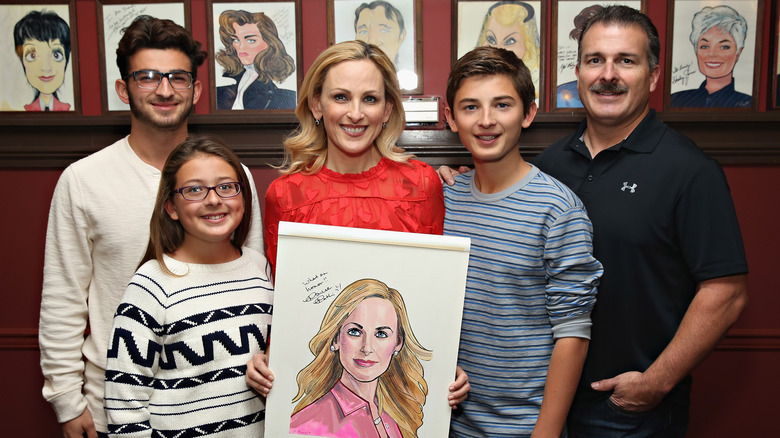 Cindy Ord/Getty Images
Marlee Matlin, best known for her award-winning role in 1986's Children of a Lesser God (via IMDb), is back on the award circuit some 34 years later as an executive producer for the live-action short Feeling Through (via ABC 7). The storyline follows the life of a teen who meets a deaf, blind, and homeless man at a New York City bus stop. According to the Feeling Through website, it's the first film to feature a deaf and blind actor in a lead role. "It's about connections. It's about not judging each other. It's about not being afraid of each other," Matlin told ABC 7's George Pennacchio. "It really brings out the best in the viewer, maybe not even realizing it."
Matlin's longtime interpreter and friend Jack Jason is also an executive producer of the film. "You don't see these kinds of projects very often and we have produced a couple of projects in the past but this one is so unique and I knew it was time for Marlee to get back into the Oscar game," Jason added.
As for what Marlee Matlin has been doing since winning the Oscar game (that is, Best Supporting Actress) in 1987, the answer is acting (primarily now on TV, via IMDb), as well as producing (as seen with Feeling Through), and raising a family with her husband of nearly 30 years, Kevin.
Matlin and Grandalski married in 1993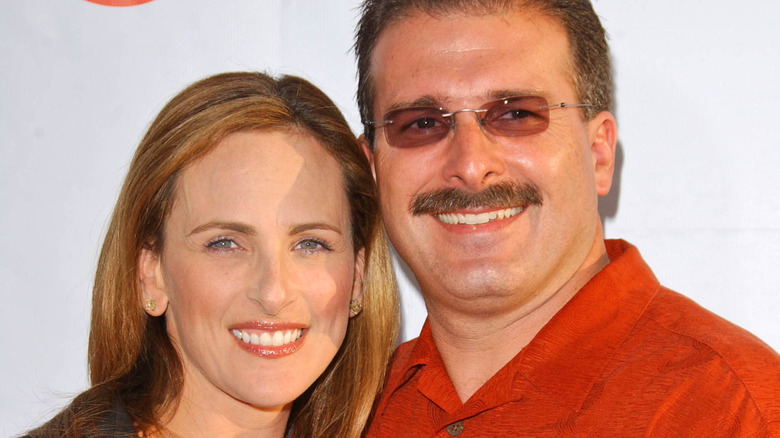 Shutterstock
Marlee Matlin married Kevin Grandalski, a police officer, on Aug. 29, 1993. According to Hands & Voices, Matlin met her husband on the set of Reasonable Doubts, an American police drama created by Robert Singer (via IMDb). "He's not Jewish, but I believe that we can share both our beliefs in a household together," Matlin said in a 2018 interview with Oregon Jewish Life. "We celebrate both holidays, and we were married by both a rabbi and a priest on the front lawn at Henry Winkler's house." The two dated for two years before tying the knot.
Matlin and Grandalski have four children: Sarah, Brandon, Tyler, and Isabelle. On Jan. 10, 2017, Matlin celebrated 30 years being sober and thanked her family via Twitter. "TODAY — 30 years of being sober (that's my chip)!" Matlin wrote. "I thank my husband, children, family, friends, and ME. I cannot imagine my life without it." In addition to thanking her family, Matlin also credited Betty Ford for helping her overcome her addiction (via People).
Also in 2017, Matlin ended the year celebrating her husband's career in the police force. She posted to Instagram a photo of the two with the caption, "Very proud wife of a retired police officer who just received his shadow box given by the Burbank Police Officers Association" with the hashtags #29.7years, #BPD, #policewife, #veryproud, #shadowbox, #myhusband, and #kevin.