How Much Is Laura Dern Actually Worth?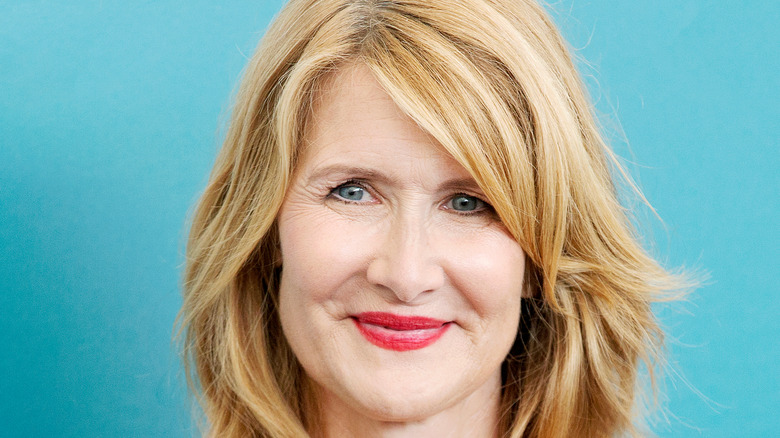 Shutterstock
Laura Dern is a Hollywood veteran. You may know her from her recent role as Renata Klein on HBO's popular drama Big Little Lies, but the 54-year-old actress has been working in the industry for over 30 years. Performing is, quite literally, in her blood. She followed in the footsteps of her parents, actors Bruce Dern and Diane Ladd, and had minor roles as a child before pursuing acting in a more significant way in the 1980s. Dern has starred in films such as Mask, Jurassic Park, and Rambling Rose, the last of which earned her an Oscar nomination (via Biography). 
Because of her years of work in films and television shows, Dern's net worth is certainly nothing to scoff at. And don't get it twisted — her fortune is entirely her own. Despite her famous parents, Dern did not grow up wealthy. "My parents didn't make a great living, just like anyone in the arts," the actress said in an interview with Vulture in 2019. "The kids of artists in L.A. were not the wealthy kids at school. We were workers. And I'm really grateful for that. It really prepared me for an understanding of the ebb and flow of the career of an artist."
So, how much is Laura Dern actually worth? 
Laura Dern is worth more than you might think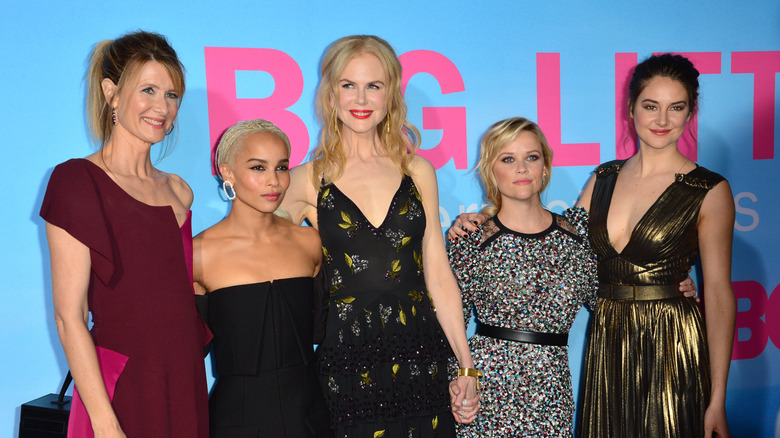 Shutterstock
According to Celebrity Net Worth, actress Laura Dern is worth a cool $20 million. Though she is known to take roles in smaller, low-budget films, Dern has lately seen a great deal of commercial success. Big Little Lies saw two successful seasons, where it's estimated that she was earning between $300,000 and $500,000 per episode by Season 2 (via StyleCaster). The COVID-19 pandemic has thrown a wrench in any concrete season 3 plans, but it's certainly possible that the series continues. If it does, it's safe to assume that Dern will be making a pretty penny.
At last year's Oscars, Dern took home the award for Best Supporting Actress for her work in the acclaimed film A Marriage Story — an achievement that Republic World claims significantly boosted her net worth. 
Like most celebrities, Dern has also invested her money in real estate. She owns a 2,464-square-foot, treehouse-inspired mansion in Brentwood, California that appeared in Architectural Digest in 2017. Not only is the home's design stunning and unique, but Dern also fills it with special items that she collects. How much her collection is worth wasn't reported, but Dern told the magazine that she buys "art, photography, pottery, things from around the world, movie posters and lunch boxes."