The Embarrassing Thing Miranda Lambert Made Her Husband Do At The ACMs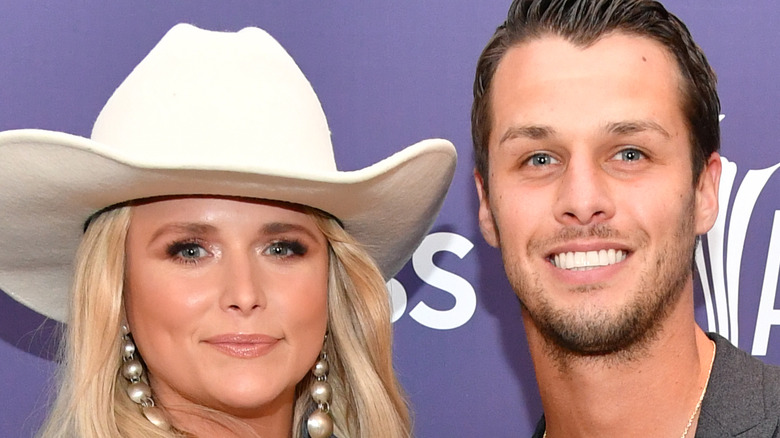 Jason Davis/Getty Images
It always helps when your partner isn't just easy on the eyes, he can be counted on to support you in a pinch, too — and that's most definitely the case when it comes to Miranda Lambert and her husband, Brendan McLoughlin. Lambert says before the event, she had to get McLoughlin to help her with a few things (via People).
During the ACM Awards rehearsals, she said, "Brendan was holding the jackets and the guitar case today, poor thing. I'm like, 'Hey, thanks for coming to the ACMs. Can you make me another drink?" 
While Miranda Lambert may have made her husband of almost two years sound like her gofer, she says, "He loves it, actually. He's super glam, like he's one of these 'Dapper Dan' type dudes."
Miranda made waves when she married McLoughlin in February 2019. The country music star met her husband when she appeared on Good Morning America. "My husband was doing security there for the show. My girlfriends, the Annies, saw him and knew I might be ready to hang out with someone. They invited him to our show behind my back," she told the New York Times.
Miranda Lambert and Brendan McLoughlin had a whirlwind courtship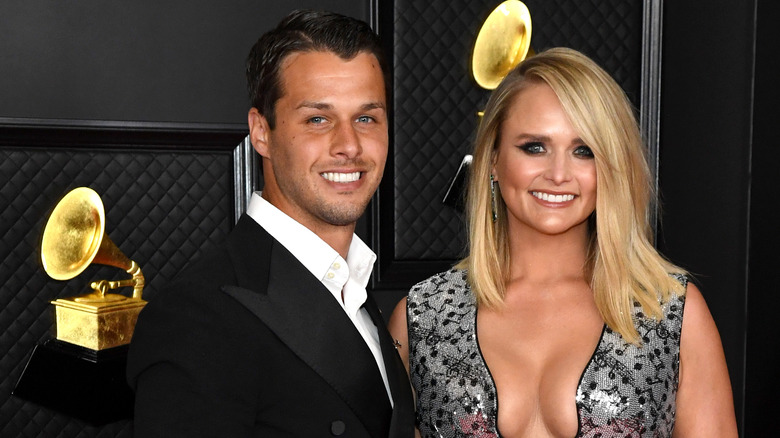 Kevin Mazur/Getty Images
Miranda doesn't hide the fact that theirs was a whirlwind courtship. "We didn't date very long before we got married," she said during an interview with SiriusXM's The Storme Warren Show. In fact, she admits she didn't really know Brendan until after they got married. "... We sort of got to just really, really, really get to know each other. 'Cause it was just us two with no distraction, at my farm outside of Nashville. And so I was really thankful for it because it made us really strong" (via E! Online). 
At the same time, she didn't think that was unusual, because she feels the lockdown was a chance for couples in general to get to know each other. "I think it did that for a lot of couples, especially a lot of my friends [who] don't really see their significant other because we're different directions all the time. But with everything that happened last year, I think everybody was forced to sort of reconnect with themselves and with people that they really love and that are close to them," she said.