The Real Reason Kanye West Is Upset About His Divorce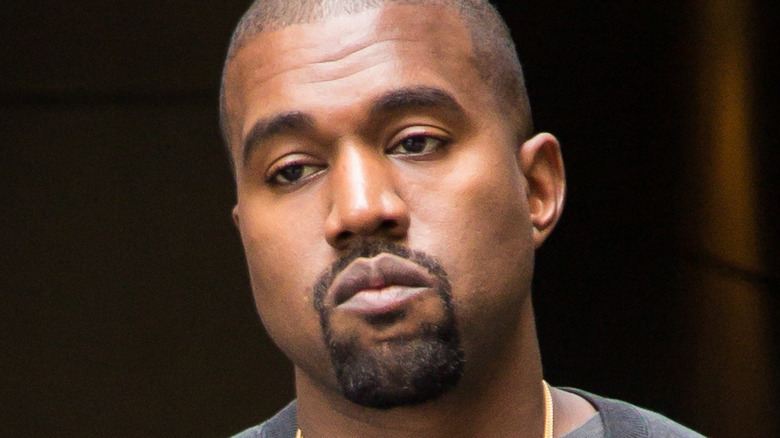 Shutterstock
Rumors circulated for a long time that Kanye West and Kim Kardashian were headed for Splitsville, despite the Kardashian publicity machine doing everything to convince the public all was well between them. As People reports, Kardashian filed for divorce in February, with West only responding in April. The rapper requested joint legal and physical custody of their four children, as well as — somewhat controversially — asking that neither party receive spousal support going forward. The famous couple reportedly split due to that old chestnut, irreconcilable differences.
West and Kardashian made it official in 2012 before getting married in 2014, but they were friends for many years before things turned romantic. There's a prenuptial agreement in place, which thankfully neither party is disputing, and by all accounts the divorce is amicable, with a settlement due to be reached shortly. Kim Kardashian is currently holed up in their L.A. home while West splits his time between Hollywood and his Wyoming ranch. Both parents are committed to making this as smooth a transition for the kids as possible, but Kanye West wants to clarify one issue.
Kanye West wants to make it clear he wasn't left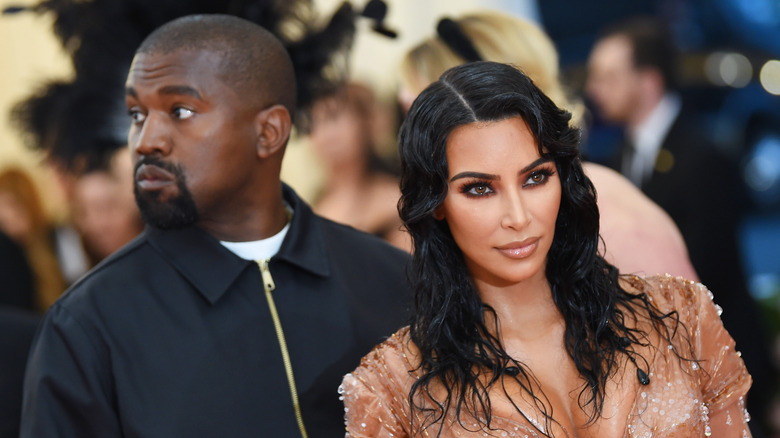 Dimitrios Kambouris/Getty Images
According to Page Six, Kanye West is taking issue with the public's assumption that Kim Kardashian left him. The rap superstar is reportedly "super annoyed that the story is being constantly presented as her divorcing him," according to an insider, who pointed to the Kardashian-Jenners' "huge spin machine." The source said that, in reality, it was West who wanted to end things a while ago after realizing the couple no longer had anything in common aside from their children. The KUWTK star was the one trying to save the relationship, not West, who reportedly let her "file first in order to give her dignity." The former couple has ceased all communication, with West telling his estranged wife she can reach him through his security detail.  
Their split was reportedly coming for a while, regardless of who initiated it, with the famous duo trying to salvage their marriage. Then, in January, reports surfaced that things were over for good, as both parties acknowledged they couldn't move forward together as a family unit. West reportedly wasn't pleased about the divorce, even though he knew it was coming, with the rapper's 2020 presidential run cited as the "last straw" for Kim Kardashian. However, insiders claimed Kanye West was tired of dealing with her showbiz family, and in particular momager Kris Jenner. Another source said, "This isn't about one thing. There are things that have accumulated over time and created distance between them."