How Much Is Joaquin Phoenix Actually Worth?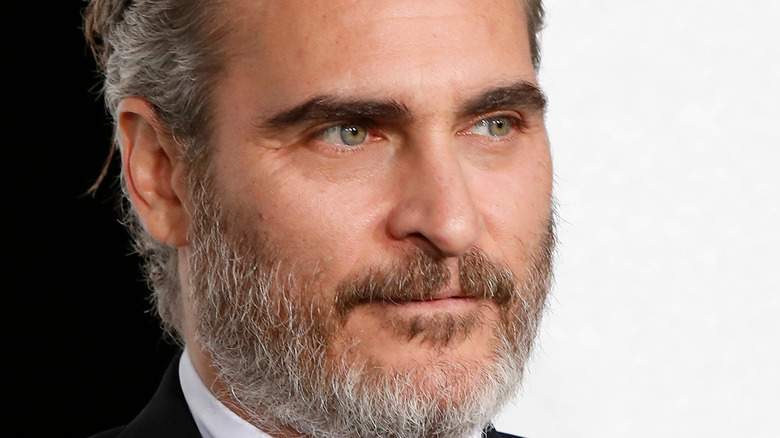 Shutterstock
Joaquin Phoenix has had something of an unusual and extraordinary life. Born in 1974, Joaquin was the middle child of a large family (via Biography). He had two older siblings and two younger, and his parents were missionaries in a religious order called Children of God. When Joaquin was a young child, his parents left this religious group, moved their family to Los Angeles, and took the new last name Phoenix to represent their new life. It was around this time that his parents encouraged their children to seek their callings and to express themselves, which lead to both Joaquin and his older brother River to seek their place in show business. Phoenix once said in an interview, "We all used to sing and play music, and we were all very outgoing. My parents always encouraged us to express ourselves. And so it seemed like second nature to start acting" (via Biography). 
Joaquin went on to have (and is still enjoying) an immensely successful career in Hollywood, starring in many films in vastly differing roles, including his Academy Award-nominated performance as Johnny Cash in Walk the Line and his Academy Award-winning portrayal of the famous DC Comics villain The Joker.   
Joaquin Phoenix has had impressive success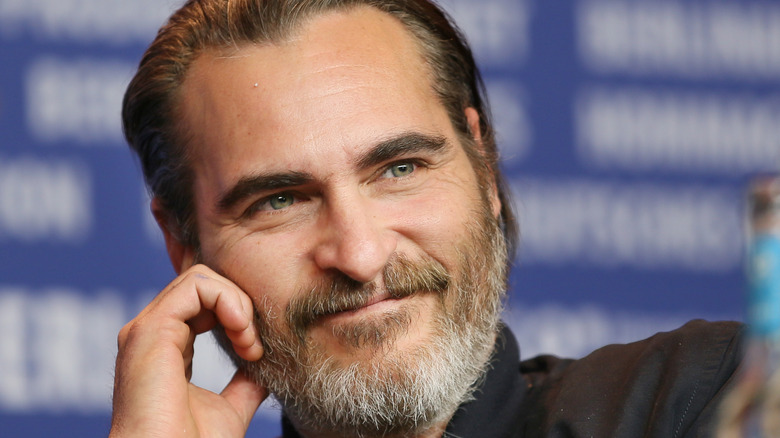 Shutterstock
With a career spanning so many years and so many blockbuster movies, one would expect Joaquin Phoenix to feel he is living a successful life, and from the way things sound, that is the case. Along with his long list of celebrated roles to be proud of, Phoenix also has his fiance Rooney Mara and their baby daughter. He recently told Vanity Fair, "I f***ing love my life," and we're glad to hear it. 
With so much professional success, we'd imagine he has a few pennies in the bank, and that is most certainly true. Without considering what Mara, who has had her own impressive Hollywood successes, contributes to their family's considerable wealth, Phoenix himself is said to be worth $50 million as of February 2021 (via Yahoo Finance). Included in this number are his real estate holdings, which include two adjacent homes in the Hollywood Hills, one worth $4.835 million and the other worth $1.39 million.