Who Is Olivia Colman's Husband?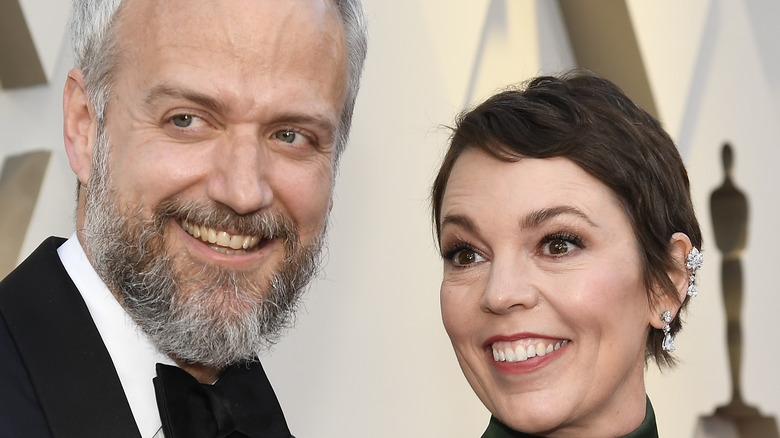 Kevork Djansezian/Getty Images
When it comes to making acceptance speeches, Olivia Colman sure knows how to make them memorable. Her sincere awkwardness and surprise is a joy to watch, especially when it comes to thanking those closest to her. This was certainly the case when she accepted the Academy Award for Best Actress in 2019, where she gave a heartfelt thanks to her husband Ed Sinclair, who was in absolute awe of his wife on stage. But who is Olivia Colman's husband, and what does he do?
Prior to becoming an actor, Colman studied at the University of Cambridge where she also saw Sinclair for the first time, per the Telegraph (via Bustle). While he was studying a law degree (via Curtis Brown), Sinclair was also a member of the Footlights Drama Club, as was his future wife. According to Colman, it was love at first sight. "When he walked into the room, I just went, 'That's him!'"
After graduating from Cambridge, Sinclair went on to study at the Bristol Old Vic Theatre School, and Colman initially followed to support him but ended up applying too. She told the Telegraph, "he seemed to be having so much fun that I thought I'd apply too, and amazingly I got in."
Ed Sinclair has a TV show in development, and Olivia Colman is its lead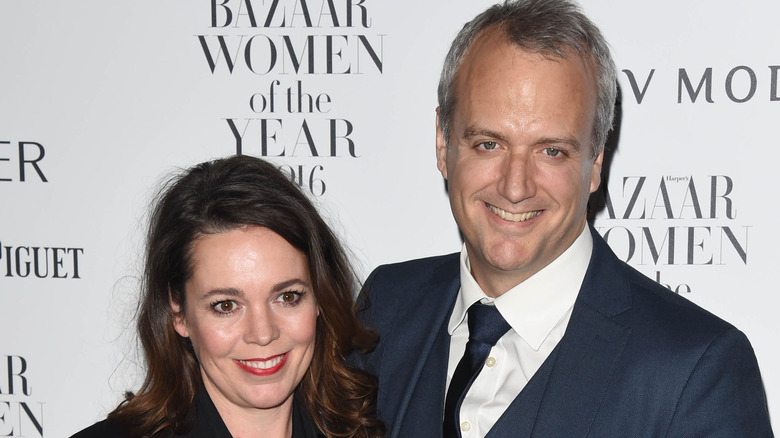 Stuart C. Wilson/Getty Images
Ed Sinclair did have an acting role in the BBC series Look Around You as Michael the Butler, according to PureWow, but he's known more for his work in writing. Per his agent Curtis Brown, Sinclair has written short stories, short film scripts, and has two unpublished novels.
He is also a scriptwriter, and one of his scripts is currently in production for Sky Atlantic. Titled Landscapers, it stars Olivia Colman as the lead, alongside Samuel Anderson and Felicity Montagu. According to IMDb, the series will follow a "devoted and mild-mannered couple" as they decide to kill the spouse's parents.
It seems that this project is Sinclair's primary focus at the moment, whereas for Colman it's her ever expanding filmography. The actor recently starred opposite Anthony Hopkins in The Father, which earned her a BAFTA and Oscar nomination for Best Actress.
The couple, who got married in 2001, are also parents to three children: sons Finn and Sinclair, and a daughter "whose name hasn't been publicly revealed" PureWow reports, and they live in South London (via Hello!) .