You Can Watch How Joanna Gaines Renovated Her Farmhouse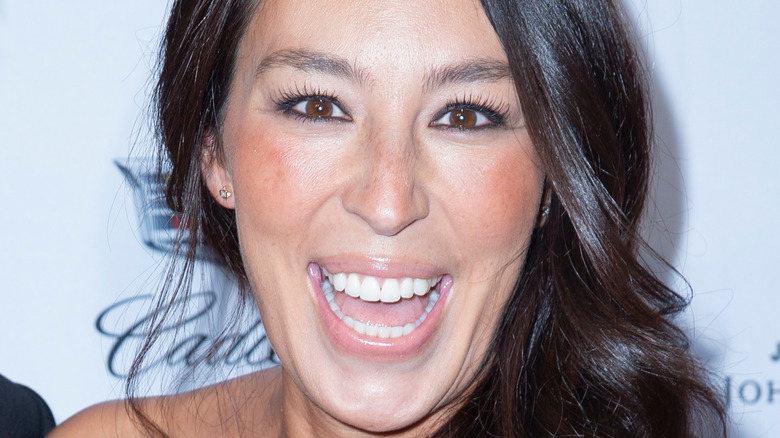 Shutterstock
If you swoon over shiplap and barn doors, you're probably a big fan of Fixer Upper. And while seeing husband and wife duo, Chip and Joanna Gaines, renovate other people's properties can be super exciting, you might wonder what their own home improvement project was like. Well, wonder no more, since you can now watch how Joanna Gaines renovated her farmhouse — and it's all thanks to YouTube (via Cheat Sheet).
Chip and Jo are experts at bringing out the beautiful design elements in older homes for clients on their HGTV show, Fixer Upper. And that's exactly what they did with their own farmhouse, which was built back in 1895 (via Taste of Country). They purchased the Victorian property (with its 40 acres of farmland) back in 2012, and, since then, it's been a labor of love restoring it to its original glory — but with Joanna's delicious design elements, of course.
In a blog post on her Magnolia site, Joanna explained part of the original restoration process:
"When it comes to designing spaces in my home, it's always a balancing act of function and style. Because we live in a farmhouse, our home will always have that foundational aesthetic—so whenever I feel like a space could use a change, I'm intentional about making choices that not only support the needs and interests of our family in that season, but that also reflect my evolving design style."
So here's how you can see new-to-you episodes of the Gaines' farmhouse restoration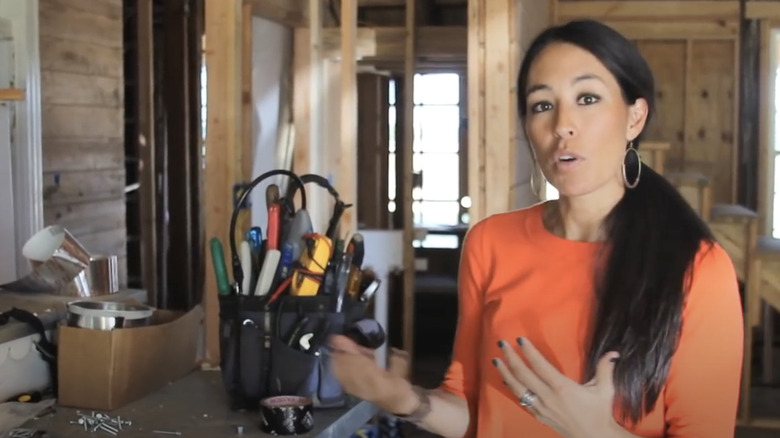 YouTube
And while you can get a glimpse of how Joanna transformed the farmhouse over time from the blog post, there's nothing like getting a glimpse of a good DIY in action. You can see how the Gaineses restored their property on, of all places, YouTube. That's right, there are five amazing behind-the-scenes episodes of how the farmhouse became what it is today. The episodes, which are under Joanna's YouTube channel, "TheMagnoliaMom," showcase her design aesthetic as she and her family worked on lovingly restoring their home.
You'll see things that make Fixer Upper fans drool, like 100-year-old doors, make their way into various rooms in their home. On one episode, entitled "The Details," you'll see how Joanna started the laborious process of redesigning her kitchen, starting with her kitchen island, which was originally from a church and held holy water.
On another episode, called, "The Farmhouse – Why We Bought the House and the Outside," she explains why they brought the property. (Spoiler alert: It was for the land). She shows how they built the treehouse for the kids, but made it with the wood shingles from the roof. Says Joanna, "The history of the house, we get to put somewhere else."
So if you've streamed all the episodes of Fixer Upper: Welcome Home, you might want to mosey on over to YouTube, where you can see Chip and Joanna's biggest (and maybe best) property transformation of all: Their own home.