This Is Bridget Moynahan's Favorite Part Of Filming Blue Bloods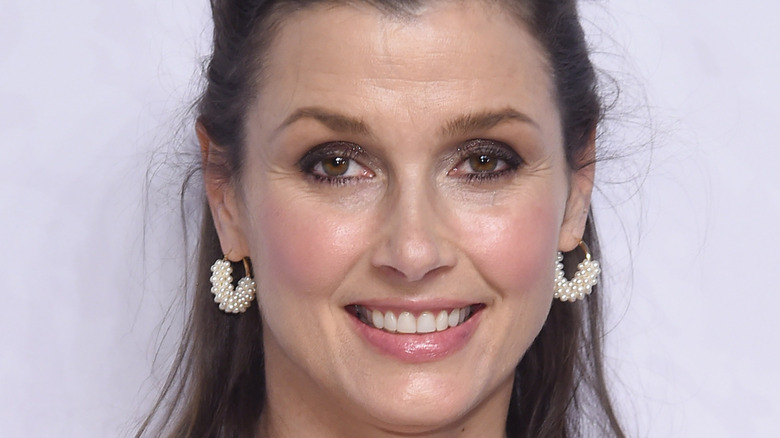 Jamie Mccarthy/Getty Images
You'd think after starring on the show for over a decade, Bridget Moynahan's favorite part of filming Blue Bloods would be a dramatic scene involving her character, Erin Reagan. Well, that's certainly not the case. Forget about the time Erin got shot or when she was kidnapped — for Moynahan, the thing she looks forward to most is the family dinners.
"It's the one day we all are able to get together in the same room and catch up on each other's lives," the actor told E! Online. She isn't the only Blue Bloods cast member to enjoy these scenes. 
Co-star Tom Selleck also enjoys the bond they share around the dinner table. "Sometimes it's hard for the director's to get us to concentrate," he said in an interview with People. "We do the work, and we do it well, but we're also screwing around and kidding each other and catching up. What we have is truly a blessing."
This camaraderie has had to change somewhat during filming for the 11th season. Social distancing measures have been put in place due to the pandemic, meaning those in-between scene catchups have had to stop for the time being. Moynahan has noticed that the "verbal connection, that creative connection" has been lost somewhat because of masks and not being able to sit close to one another  when the camera stops (via New Beauty).
Bridget Moynahan would love to be a part of the Sex and the City reboot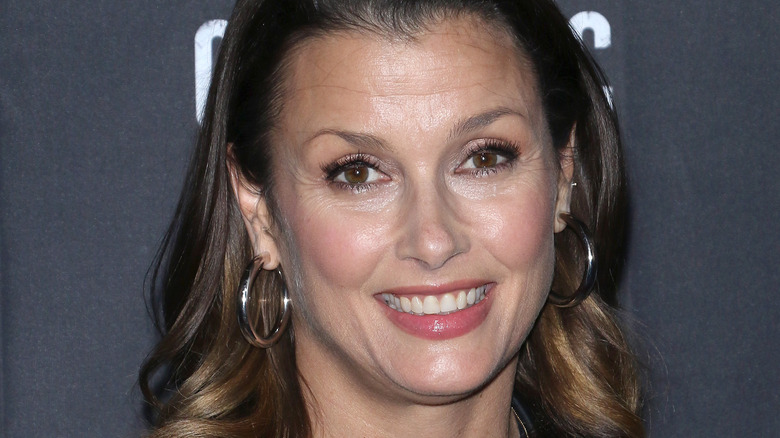 Jim Spellman/Getty Images
"We do feel a little more removed, but I think everyone on set is just so thankful that we've been able to go back to work and create something," she told New Beauty. "A lot of productions didn't make it back, so we feel fortunate in that way."
For the moment, it seems that Bridget Moynahan is only working on Blue Bloods, according to her IMDb. However, she's more than ready to return to Sex and the City when it comes back for its reboot. Moynahan played Mr. Big's wife, Natasha, a role that she feels helped launch her career. "People do ask if Natasha is coming back. I really don't know. I haven't heard anything about that," she told New Beauty. "It's definitely that show that just keeps giving; everyone gets re-excited every couple of years by it because something new comes out with it. For me, that's a gift that keeps giving. It's always nice to go back and have the energy around that show, which really was one of the first projects I did. It really was the jump-start of my career. I've always felt really great about that."
Hopefully, they find a way to integrate that character back into the reboot, because Bridget Moynahan seems like she's totally down to revisit Natasha.