Bridget Moynahan Has Some Thoughts About The Sex And The City Reboot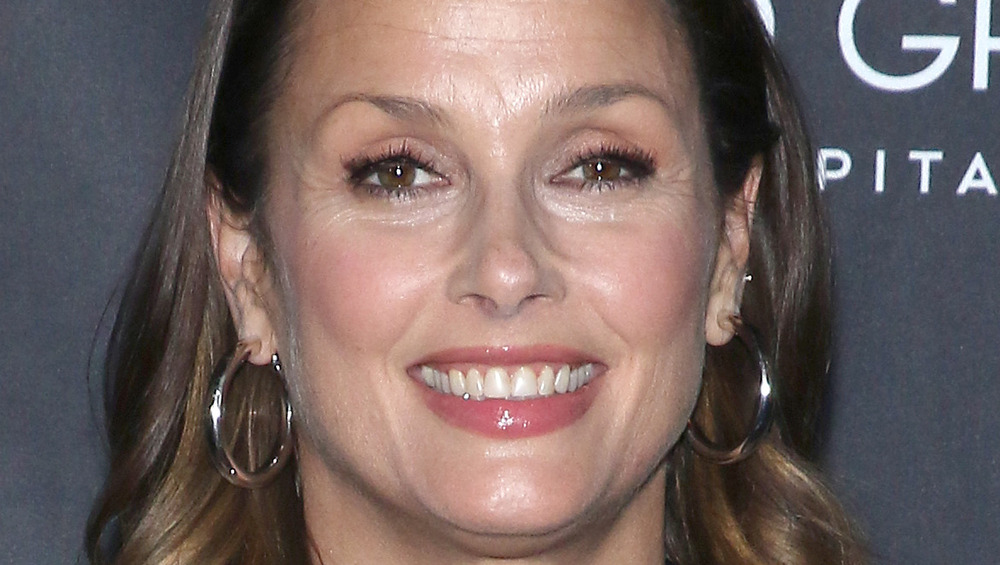 Jim Spellman/Getty Images
Turning 50 has got actress Bridget Moynahan feeling nostalgic! "I am really excited about turning 50," she told NewBeauty. "I feel great and I look great. I don't know, I don't seem very fazed by it at all. I'm just really excited for it to happen. Is that weird?"
The model turned actress has made a career for herself as a prominent figure within the realm of pop-culture romcoms and dramas. She has appeared in a variety of television shows and movies, more regularly appearing in supporting roles. However, since the 2010 drama Blue Bloods, which has been running for 11 seasons, Moynahan has found herself as a lead character, playing District Attorney Erin Reagan (via Cheat Sheet).
Perhaps one of her most notable characters, however, was as Mr. Big's wife, Natasha, in Sex and the City. She was the villain of the show, of sorts, as she stood in the way of Carrie and Big being together, despite them being the "it" TV couple of the '90s. Despite their fiery on-again, off-again energy, we just wanted Big and Carrie to work out in the end so badly — even though we knew the whole infidelity thing was wrong (via Screen Rant).
Will Natasha make an appearance in the Sex and the City reboot?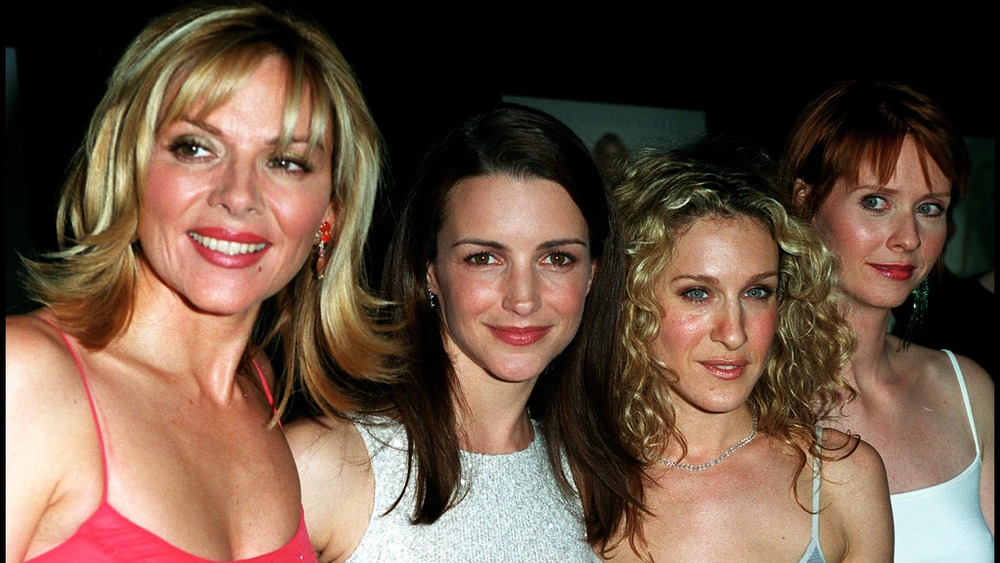 Dan Callister/Getty Images
With the excitement and intrigue surrounding the Sex and the City reboot, fans can't help but wonder who from the OG series will be returning. After the drama of Kim Cattrall's noticeable absence from teaser trailers and Sarah Jessica Parker officially announcing that Samantha's storyline has ended, it would appear that no one is guaranteed a part in the reboot. As for whether Moynahan will be returning to reprise her role as Natasha, she says that people ask her this question all the time. And her response? "I don't really know," she admits. "I haven't heard anything about that. It's definitely that show that just keeps giving; everyone gets re-excited every couple of years by it because something new comes out with it. For me, that's a gift that keeps giving."
Fans seem to be obsessed with the idea of Natasha making a comeback on the show, as many see her as the SATC underdog. One Twitter user wrote, "the main character in sex and the city is natasha." Another user Tweeted, "bridget moynahan in sex and the city is simply *chef's kiss*."
Well, regardless of if Moynahan is asked to make an appearance in the reboot, she has nothing but positive feelings for her time on the show. "It's always nice to go back and have the energy around that show, which really was one of the first projects I did. It really was the jump-start of my career. I've always felt really great about that" (via NewBeauty).