Did Prince Harry Send Prince Charles An Emotional Letter Before Prince Philip's Funeral?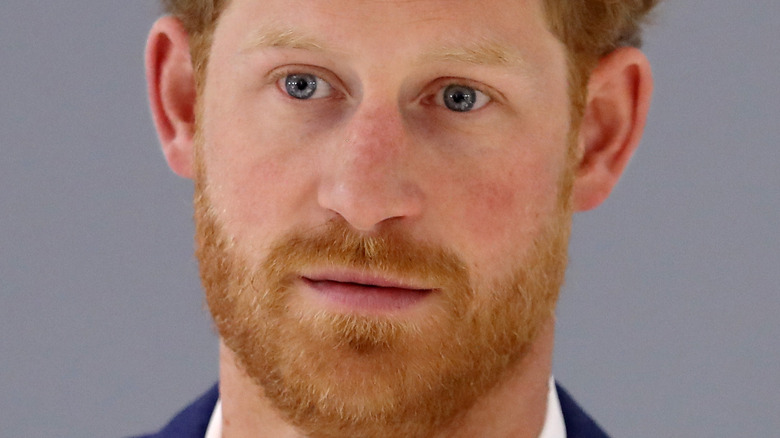 Chris Jackson/Getty Images
Prince Harry's relationship with his family has been strained since he and Meghan Markle decided to step down as senior members of the royal family and move out of the UK. Things have only gotten worse following Harry and Meghan's bombshell interview with Oprah Winfrey that aired back on March 7. When Prince Philip died on April 9, Harry made the decision to travel back to the UK for the first time in more than a year, despite the tension between him and his immediate family. 
All eyes were on Harry during Philip's funeral, which was held on April 17, as this was his first public appearance with his family. Since he had previously told Oprah that his relationship with his dad, Prince Charles, and his older brother, Prince William, was strained, according to CNN, it was no surprise to see him walking to St. George's Chapel apart from them. However, a new report from the Mirror claims that Harry did something to try to extend an olive branch, if you will, ahead of Philip's service. 
Prince Harry may be trying to mend fences with his family while in the UK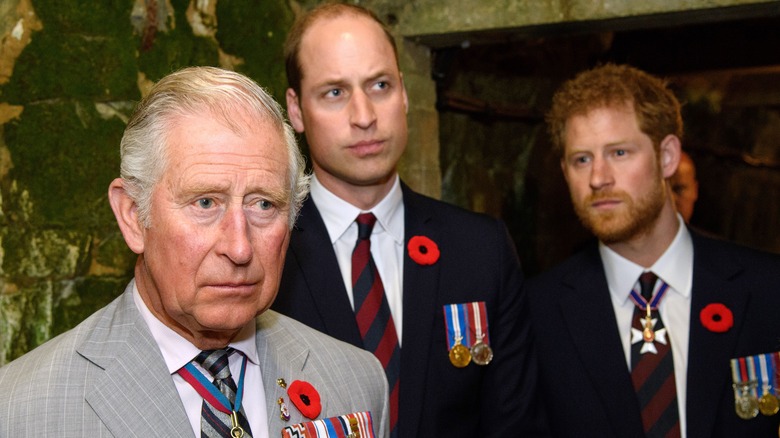 Pool/Getty Images
Perhaps knowing that emotions would be running high at Prince Philip's funeral, Prince Harry reportedly wrote his father a letter beforehand, according to the Mirror. A source told the outlet that Harry was "forced to write letters to his father due to a complete communication breakdown." A source went on to tell the outlet that Harry decided to pen a "deeply personal" note to his father before seeing him in person.
Harry wanted to "try and set things straight but tensions are still running high and things haven't exactly ironed out the way he had hoped," the source said, adding that "there had been a kind of unspoken agreement between everyone to park whatever has been on each person's mind, and solely concentrate on supporting the Queen ahead of Prince Philip's funeral." According to The Sun, Harry sat down with his father and his brother after Philip's funeral, but their meeting was said to be "unproductive." However, while many people thought that Harry would hightail it out of the UK after the funeral, he hasn't left yet, and could be sticking around for a few reasons. For starters, he may still be trying to work things out with his family. In addition, he could be staying for Queen Elizabeth's birthday, according to Vanity Fair. Harry's grandmother will turn 95 on April 21, and will be her first birthday as a widow.