The Heartbreaking Death Of Walter Mondale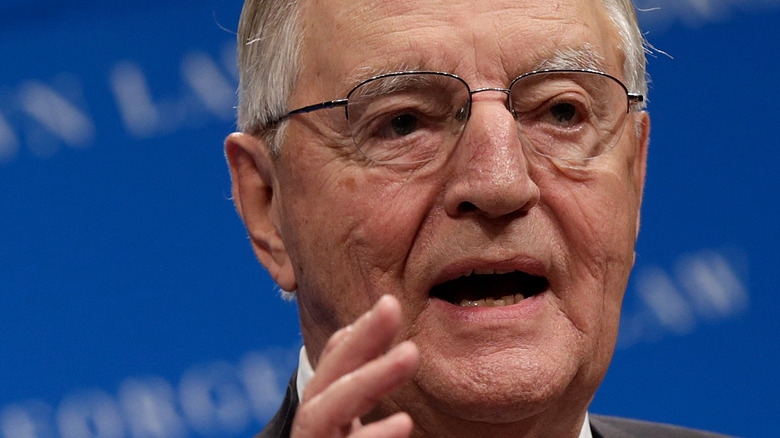 Win Mcnamee/Getty Images
Walter Frederick "Fritz" Mondale died Monday, April 19, at the age of 93. His family released a statement, saying, "It is with profound sadness that we share news that our beloved dad passed away today in Minneapolis, Minnesota. As proud as we were of him leading the presidential ticket for Democrats in 1984, we know that our father's public policy legacy is so much more than that." CNN also obtained an email Mondale sent to former staffers, in which he acknowledged that his "time has come."
According to Senate.gov, Mondale was born in Ceylon, Minnesota, graduated from the University of Minnesota, served in the Army during the Korean War, and earned a law degree. He was the 42nd vice president of the United States of America under President Jimmy Carter from 1977 to 1981. He also was a U.S. senator and ran for president in 1984, ultimately losing to Ronald Reagan.
Walter Mondale was the oldest living former U.S. vice president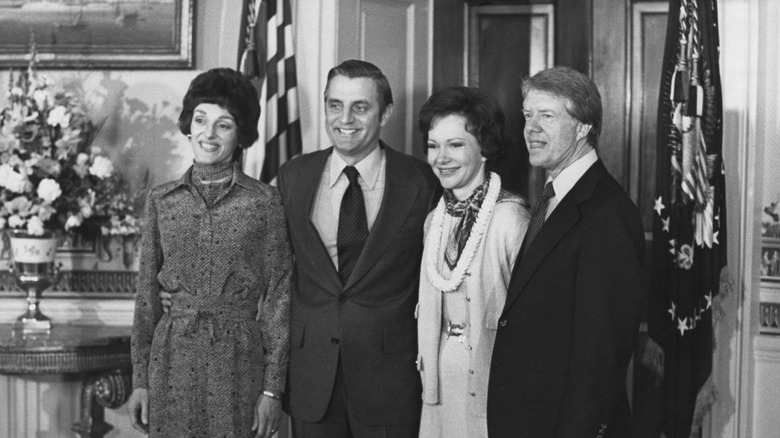 Consolidated News Pictures/Getty Images
Walter Mondale married Joan Adams in 1955, and together, they had three children: Ted, who served in the Minnesota Senate; Eleanor, who was a broadcast journalist and TV host; and William, who was an assistant attorney general. Joan died in 2014, at the age of 83 (via CNBC), and Eleanor died in 2011, at the age of 51, after being diagnosed with brain cancer in 2005 (via CBS Minnesota).
At the time of his death, Mondale was the oldest living former U.S. vice president, according to oldest.org. Jimmy Carter, whom he served under, released a statement as well, which read in part, "Today I mourn the passing of my dear friend Walter Mondale, who I consider the best vice president in our country's history. During our administration, Fritz used his political skill and personal integrity to transform the vice presidency into a dynamic, policy-driven force that had never been seen before and still exists today" (via The Atlanta Journal-Constitution).