Jimmy Carter's Net Worth Isn't What You Think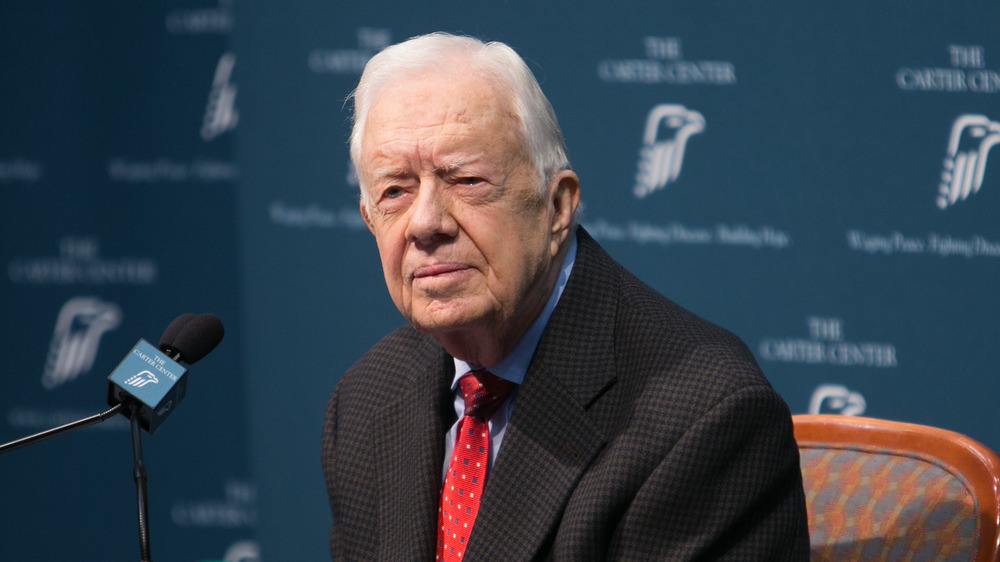 Jessica Mcgowan/Getty Images
Former presidents tend to live somewhat lavish lives once they leave the White House thanks to the considerable money they earn while in office, as well as the many lucrative gigs they typically get afterwards. However, although Jimmy Carter once resided in the stylish, expansive confines of 1600 Pennsylvania Avenue, once his tenure was over — he lost to Ronald Reagan in a landslide election back in 1980 — he returned to normal life.
In stark contrast to the likes of George W. Bush who makes around $100,000 to $175,000 for paid speeches (via Politico), and Bill Clinton, whose real estate portfolio includes a $1.7 million mansion in Chappaqua, N.Y. and a $2.85 million property in Washington D.C. (per the New York Times), Carter does not flash the cash. The 39th president is still worth more money than most of us will ever see in our lifetimes but, as former commanders-in-chief go, he's seemingly frugal when compared to his aforementioned contemporaries.
He's still Jimmy from the block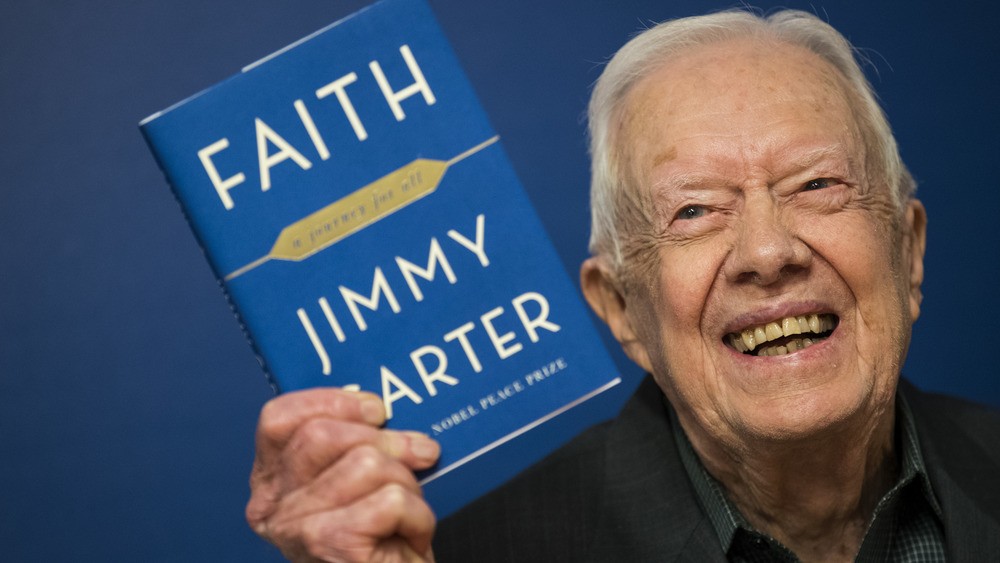 Drew Angerer/Getty Images
According to The Washington Post, the oldest-living former president keeps mostly to himself these days. In fact, Jimmy Carter even lives in the same ranch house he built back in 1961. Located in rural Plains, Ga,, a couple hours' drive from Atlanta, the two bedroom property was assessed to be worth just $167,000 (significantly less than the cost of the armored Secret Service detail parked outside). According to Zillow, the median price for a home in the state is $218,609, so Carter is also living way below his means in Georgia.
The beloved politician is known around town for enjoying meals with neighbors from paper plates, while drinking supermarket-brand wines. He and wife Rosalynn also enjoy making their own yogurt and fly commercial when they travel, while Carter typically purchases his clothes at the local Dollar General, as Rolling Stone noted. His long-time friend even described Carter as "tight as bark on a tree." 
The former president is a frugal millionaire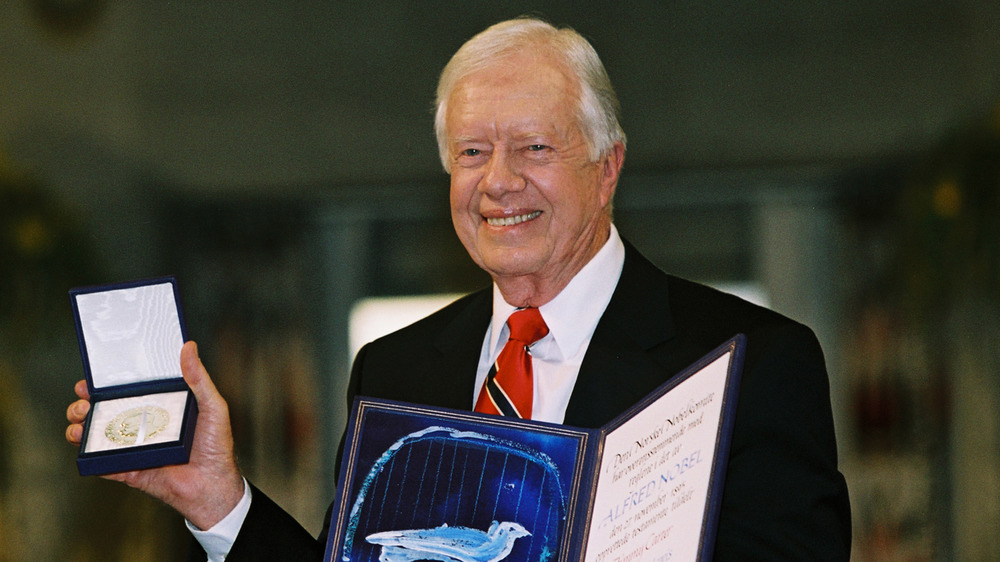 Getty Images/Getty Images
The Washington Post notes that Jimmy Carter made his post-presidential income from writing books, publishing more than 30 in the years since he left office, including one about his term (naturally), a novel, and a children's book. His annual pension amounts to $210,700, while the government also pays former presidents a living allowance. The frugal former commander-in-chief noted simply that he does not judge others for commanding huge sums for public speaking events, however, "It just never had been my ambition to be rich."
As CNN notes, he and Rosalynn stand in stark contrast to other presidential couples. They have dedicated their post-term life to charitable causes, including with their own organization, the Carter Center. Although Bill Clinton was paid $750,000 for a speech he gave in Hong Kong and the Obamas made around $60 million for their memoirs, the Carters are content to live like normal folk in Plains. As a result, Celebrity Net Worth puts the 39th president at $10 million to date.