Kaitlyn Bristowe Opens Up About Her Battle With Anxiety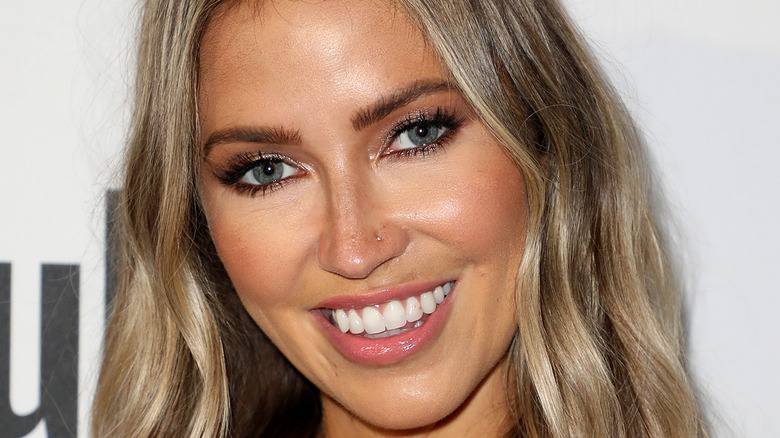 Alexander Tamargo/Getty Images
Kaitlyn Bristowe wants you to know that it's okay not to be okay. The former Bachelorette, who will be hosting upcoming seasons of the show, recently opened up about her struggles with anxiety. "Anyone else suffering anxiety right now?" she tweeted. "I'm in full tears mode. I need help & I'm also here to help too! One time I had the best thread going from anxiety and it was the most pleasant thing on the internet. I have essential oils, reading good news, & calm music. You?"
Followers offered up advice on how to deal with anxiety, such as coloring and meditating. In a follow-up tweet, the Dancing With the Stars champ wrote, "I'm going to put on a movie and put my phone down. If anyone wants to help each other with tips and uplifting tweets please continue."
Kaitlyn has long been open about her mental health. Last year, she opened up about the depression she experienced in her 20s, and how her Bachelorette season triggered a relapse.
Kaitlyn Bristowe has also struggled with addiction
Walter Mcbride/Getty Images
"I didn't get anywhere near where I was in that really dark time, but I definitely struggled with depression during the show and while I was facing all that scrutiny," she revealed to Us Weekly.
The Bachelor Nation star has also been frank about her past addiction to Valium, which once caused her to lose a significant amount of weight. Kaitlyn recovered with the support of loved ones, but it wasn't easy. She said that she eventually realized "that's not who I am" and that she "was just so done with feeling numb." She added, "It's fine to be sad and have your moment and I really sat in my sadness but it's about coming out on the other side and what you do with it after."
Kaitlyn seems to have good ways of coping with her anxiety, such as knowing when to get off social media. In a 2019 Instagram post, she revealed that another thing that helps her deal with anxiety is reading a good book. "I can't believe how much I enjoy reading, and how much it can help with my anxiety," she wrote.