Larsa Pippen Shares An Emotional Post After The Death Of Scottie Pippens' Son Antron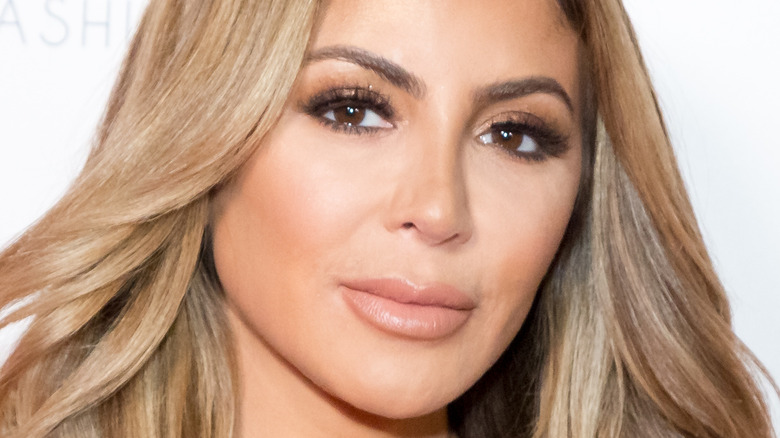 Greg Doherty/Getty Images
Scottie Pippen's oldest son, Antron Pippen, died this week. He was 33 years old. A cause of death has yet to be revealed. As reported by People, the former NBA player announced his son's passing with a poignant tribute, "I'm heartbroken to share that yesterday, I said goodbye to my firstborn son Antron. The two of us shared a love for basketball and we had countless conversations about the game. Antron suffered from chronic asthma and if he hadn't had it, I truly believe he would've made it to the NBA. He never let that get him down, though — Antron stayed positive and worked hard, and I am so proud of the man that he became."
Scottie also asked that his fans and followers keep Antron's mother, his ex-wife Karen McCollum, in their thoughts, as well as the Antron's friends and family members. "A kind heart and beautiful soul gone way too soon. I love you, son, rest easy until we meet again," Scottie ended the statement. The ex-Chicago Bulls superstar also has six other children, daughters Taylor with ex-girlfriend Sonya Roby, and Sierra, with former girlfriend Yvette Deleone. He and his estranged wife, Larsa Pippen, also share sons Scotty Jr., Preston, Justin, and daughter Sophia.
Larsa Pippen shares her thoughts on Antron's death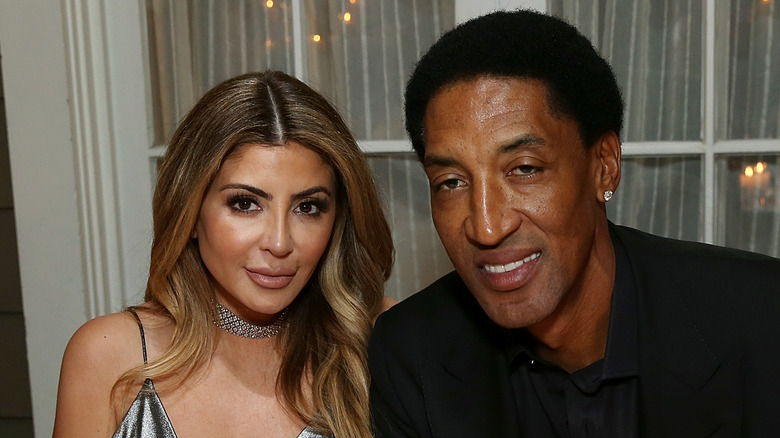 Phillip Faraone/Getty Images
Although Scottie Pippen is legally still married to Larsa Pippen, the couple haven't been together in years. The pair were married for over 20 years before filing for divorce in 2018. Following the news of Antron Pippen's death, Larsa took to social media to share a heartwarming post about her step-son (via E! Online). "Some truths in life are hard to accept," Larsa wrote in an Instagram Story. "Your memories will never be forgotten! They will always remain with us forever. You are forever in our hearts, we love u and will miss u always Rip Antron."
Larsa and Scottie got married in 1997, but have had a complicated relationship. The pair previously filed for divorce in 2016, but reconciled before calling it quits again in 2018. After the couple announced their most recent split, rumors of cheating began to swirl online. However, Larsa quickly debunked the gossip. "I was married to him for 20 years, I did everything for him and my family. People change and that's what really happened. Most people can't even imagine being in a relationship for a week so I know it's beyond imagination. Cheating wasn't the problem," she told TMZ. Most recently, Larsa has been romantically linked to NBA player Malik Beasley (via Us Weekly). However, the duo reportedly called it quits earlier this year.