What Jeopardy! Fans Really Think Of Anderson Cooper As Guest Host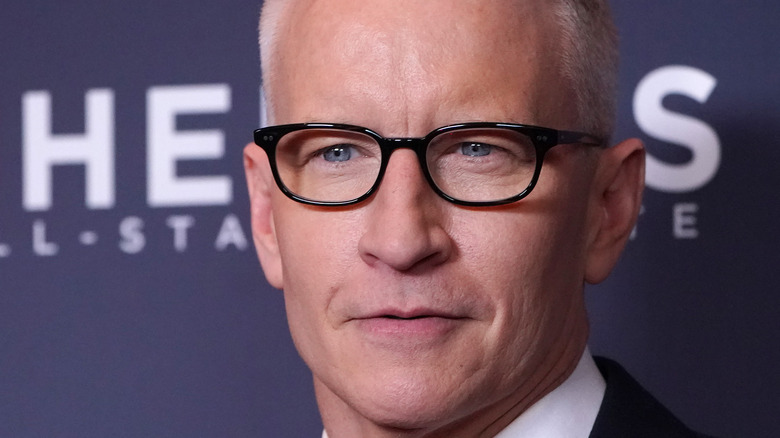 J. Countess/Getty Images
As Jeopardy! continues its stint of guest hosts, Anderson Cooper has taken over hosting duties for the next two weeks. Cooper certainly knows the ropes of both television hosting and the iconic game show, having been a contestant on the show four times and coming out on top twice.
"Watching this makes me realize two things: I'm a dork and i just have to own that, and i have aged so much since i was first a contestant on @Jeopardy in 2004!" he tweeted in advance of his hosting debut on April 19, 2021. "I love this game, and will be guest hosting tonight and for the next two weeks."
So what's the verdict? As reported by Decider, many viewers thought Cooper made a great guest co-host, describing him as "a natural" and noting that they preferred Cooper's hosting style to that of Aaron Rodgers, who served as guest host for the first two weeks of April.
Other viewers weren't quite as blown away by Anderson Cooper's hosting skills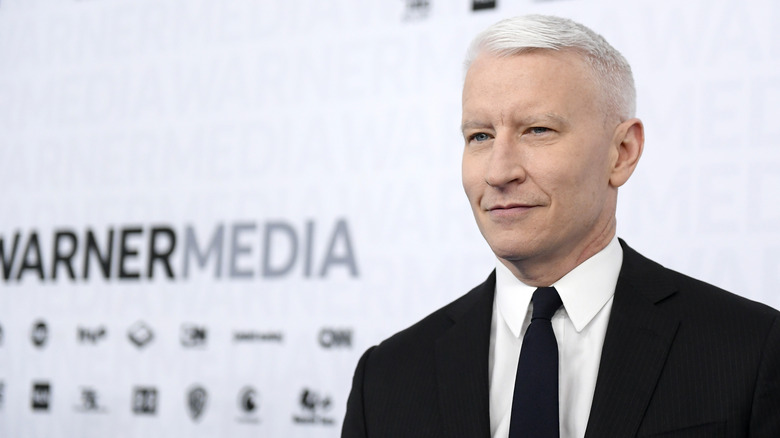 Mike Coppola/Getty Images
Plenty of viewers took to social media to sing Anderson Cooper's praises. One fan tweeted, "Wow I thought Anderson Cooper would do a good job on #Jeopardy but I didn't expect him to be this good on his first night." Another wrote, "Wow Anderson Cooper is almost TOO good! Didn't seem like he was a guest host at all #Jeopardy."
Of course, no host can please everybody. Although certain viewers thought Cooper should take over the show for good, others said they preferred Rodgers. "Anderson Cooper was good but he was no Aaron Rodgers. #Jeopardy," tweeted one social media user.
Per Decider, Cooper's guest hosting gig doubles as a fundraiser for Hopital Albert Schweitzer Haiti, a hospital located in Desjardines, Haiti that provides medical care to people living in Haiti's Artibonite Valley. As guest hosting continues, next up will be Bill Whitaker. Per USA Today, the 60 Minutes correspondent will host Jeopardy! from May 3 through 14, followed by Mayim Bialik, Savannah Guthrie, and Dr. Sanjay Gupta.