The Truth About Angela Lansbury's Brother Bruce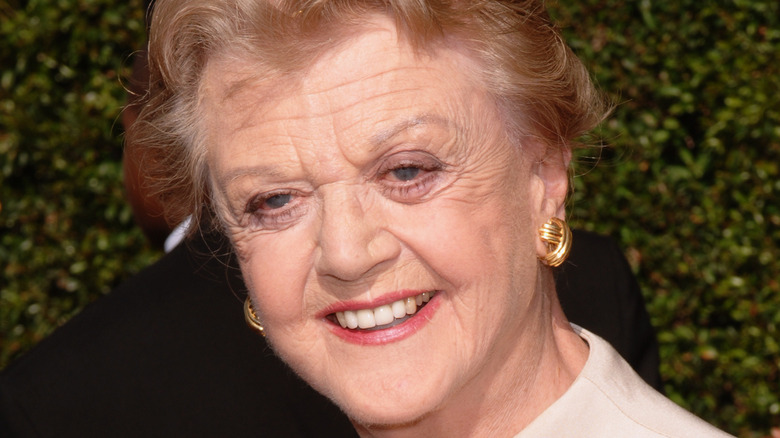 Shutterstock
Angela Lansbury is a Hollywood icon of both stage and screen. You may know her best for her portrayal of Mrs. Potts in Disney's Beauty and the Beast or as Jessica Fletcher in Murder, She Wrote. But something you may not know about Angela Lansbury is that she has twin younger brothers, Bruce and Edgar. It was actually Angela who, at the young age of 19, had to financially support her brothers and mother, after the death of her father (via Fabiosa). 
Angela was only nine years old when her father died of cancer. Because of that, she said she "grew up fast because [she] had to." That meant taking care of her family — and she did so by moving them all to New York City while she trained in theater at the American Theatre Wing (via American Theatre Wing). That led her to starring in her first feature film, Gaslight, in 1944, which earned Angela an Oscar nomination for Best Supporting Actress (via IMDb). However, Angela isn't the only one in her family to have had an impressive career in Hollywood. Her younger brother Bruce was a well-known TV producer.
Bruce Lansbury was a producer for shows like Murder, She Wrote and Wonder Woman
Actually, Bruce Lansbury was a producer for Murder, She Wrote. That's right, the beloved TV show that earned Angela 12 consecutive Emmy nominations was a family affair (via Emmys). Bruce joined as a producer in the show's ninth season and ended up writing 15 episodes, according to the New York Daily News. Before that, Bruce had been a producer on shows including The Wild Wild West, Wonder Woman, and Knight Rider. 
You might also catch Bruce's name in the credits of hit shows like The Brady Bunch, Happy Days, and The Odd Couple, because he was the Vice President of Creative Affairs for Paramount Television in the late 1960s (via The Hollywood Reporter). Along with writing for Murder, She Wrote, Bruce also wrote for shows like Zorro and The Magician, according to IMDb. So, while his sister was working in front of the camera, Bruce had a very successful career behind it. In 2017, Bruce died of Alzheimer's-related complications at the age of 87, but his legacy in television will live on forever (via Legacy).