The Truth About Jimmy Carter's Naval Career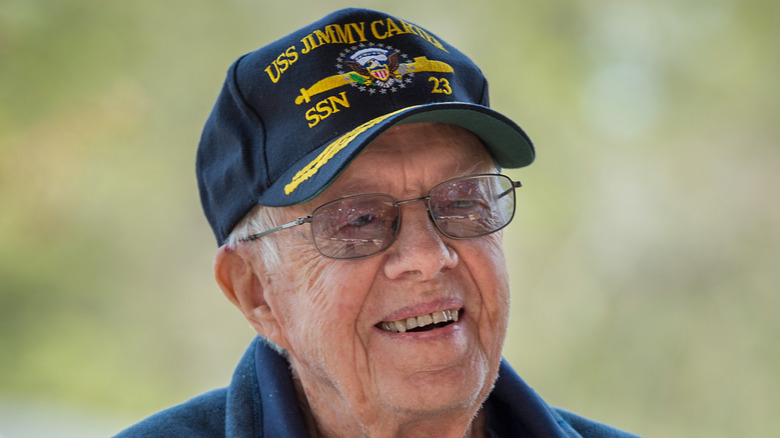 Shutterstock
In just a few short years, former U.S. president James Earl "Jimmy" Carter will join the country's 90,000 centenarians (via Trib Live). He's already surpassed George H.W. Bush to become the longest-living United States president, per POTUS. But when his parents welcomed their son into the world all those years ago, they had no idea he'd be the first American president to have been born in a hospital (via the Miller Center). They also didn't know that by the time he'd come of age, World War II would be ravaging the globe.
According to the Miller Center, little Jimmy grew fascinated by the many postcards he received from his uncle who served in the Navy. The stamps from various exotic places combined with a strong sense of patriotism inspired the young boy to add joining the Navy to his list of life goals. Before he even stepped foot in high school, he penned a letter to the U.S. Naval Academy in Annapolis, Maryland, to ask for a catalog of courses. Despite the stiff competition, he was admitted to the school in 1943 and graduated in the top ten percent of his class, just as the war came to a close. Here's everything you need to know about the naval career Carter embarked on shortly thereafter.
Jimmy Carter chose to work the Navy's most dangerous duty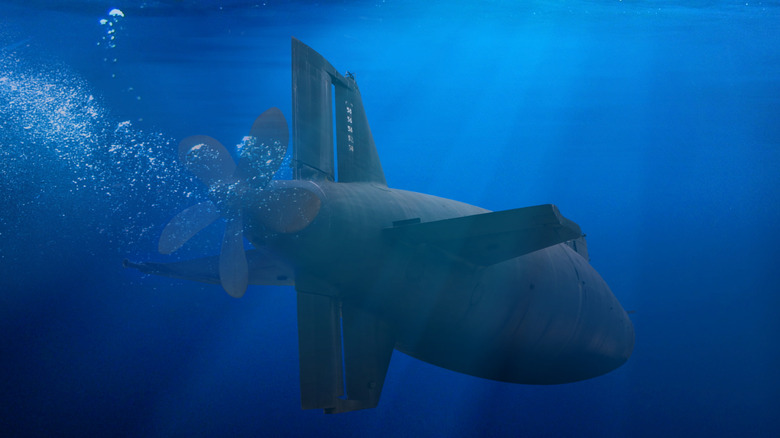 Shutterstock
Upon graduating from the Naval Academy with distinction, Carter was assigned to the USS Wyoming as an ensign (via Naval History and Heritage Command). Onboard, he spent two years completing surface ship duty and then applied for the most hazardous job the Navy offers: Submarine duty. On SSK-1, he acquired a variety of titles, from executive officer to engineering officer and then electronics repair officer. Carter later applied to a brand new program to make nuclear-powered submarines, and was quickly promoted to lieutenant. As part of the program, he served on temporary duty with the Naval Reactors Branch of the U.S. Atomic Energy Commission.
Just as Carter was gearing up to become the engineering officer for one of the very first submarines to operate on atomic power (USS Seawolf), he got a call with some bad news: His father had died, and the family-run farm was in disarray. He promptly resigned from the Navy and returned home to rural Georgia to get the business back on its feet. He spent the next couple of decades balancing farm duties with a growing interest in local — and then national — politics, eventually becoming the 39th president of the United States. The Navy honored Carter's time in service by naming the Seawolf-class submarine Jimmy Carter.