Who Is Colman Domingo's Husband?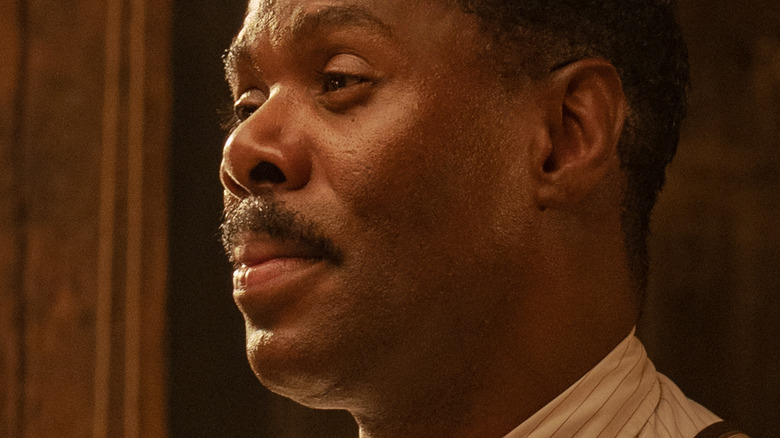 Netflix
Colman Domingo went from struggling artist in northern California to "Euphoria" star in Hollywood. His days as an unknown name are long gone and he's now busy with new projects all the time: He has three films coming out this year including an action film with Michael B. Jordan and two thrillers (via IMDb).
Besides his numerous credits, Domingo is an advocate of racial equity and the LGBTQ community, of which he's part of as an openly gay man. "I think I've never led with my sexuality, I lead with being an artist, a Black artist — being gay is a part of it as well, it's a wonderful, vital part of it," Domingo said in an interview with Pink News. "But I've never put any limits on my own career and what I can do or what I can play, so I think that I've been received as such." Becoming a star can be really overwhelming, but Domingo had the luck of going through all of it next to his longtime partner Raul Aktanov.
Colman Domingo met his husband at Walgreens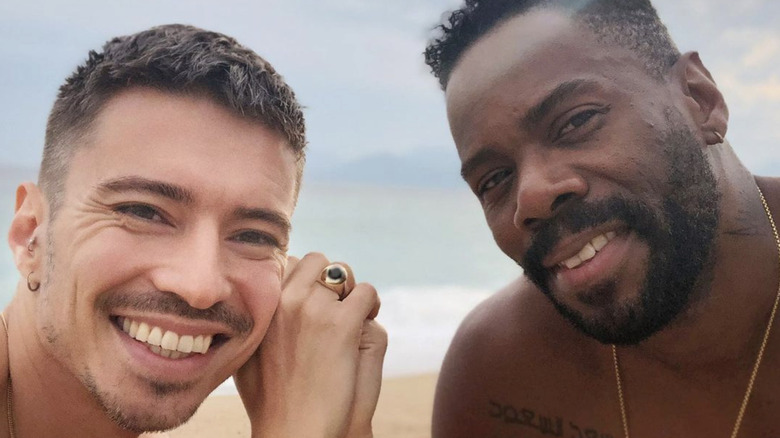 We love a good love story and Colman Domingo's is one for the books, as he revealed in an interview with GQ. Back in 2005, Domingo was at Walgreens getting a mud mask when he locked eyes with Aktanov, who was buying a chocolate bar with a friend. Domingo waved at Aktanov but he was already gone, in a rush to get to a party he was late to. That could have been the end of the story but neither could get each other off their mind. 
Aktanov, who is 11 years younger than Domingo, turned to Craigslist to write a Missed Connections post looking for his Walgreens crush (via GQ). To their luck, Domingo found the post a couple of days later as he was looking for an iPod Touch on the site. Domingo emailed Aktanov and the rest is history. They went to a bar in San Francisco for their first date, slept together that night, and Domingo even said the L-word.
Since then, Aktanov followed Domingo across the country as he pursued his acting career and even got a job as an assistant costume designer so that he could be next to his partner. "It is magical," Colman said in the interview with GQ about his meet-cute, "the imperfections or the off-roading and things like that. It's supposed to be like this. You never know what you're supposed to get." The pair married in 2014, after nine years of dating, via Out.