Who Is Married At First Sight: Unmatchables Contestant Niraj?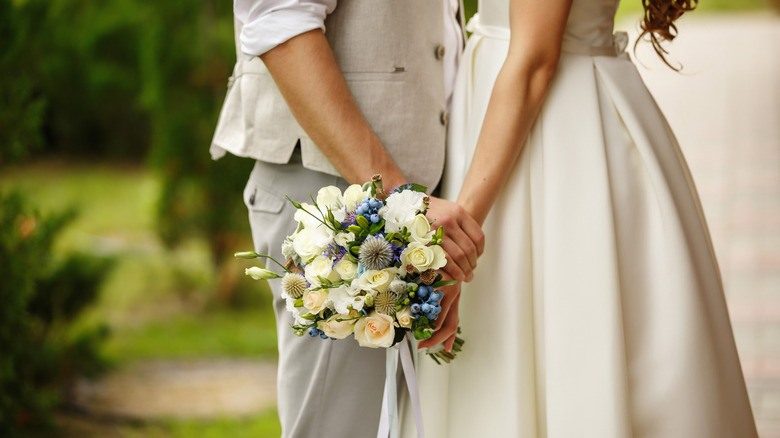 Shutterstock
Cancel your plans! "Married at First Sight: Unmatchables" is premiering on Lifetime tonight (Wednesday April 21) at 10 p.m.,  and it's set to be one of the franchise's best series yet (via US Weekly). As Gena McCarthy, EVP of development and programming at Lifetime Unscripted said in a statement (via Realscreen), "'Married at First Sight: Unmatchables' is an exciting new member of our 'Married at First Sight' family." As she went on to explain, "Each season we see so many amazing, complex and charming people that apply for the main show, but we simply can't match everyone. 'Unmatchables' allows these people a shot at love following our expert-led interventions and transformations." 
According to Distractify, the highly-anticipated series will follow as many as 16 applicants from previous seasons who were deemed to be "unmatchable". And one of those unlucky in love people is believed to be 29-year-old mechanical engineer consultant, Niraj.
Contestant Niraj has been single for 15 years
Per Ebony, "Married at First Sight: Unmatchables" contestant Niraj has been single for 15 years, so it's safe to say that he's been living the bachelor lifestyle for almost half of his life. A mechanical engineer consultant, reportedly Niraj can be very closed-minded and scientific when it comes to love. He has got a set idea of his dream woman in his head, more like a "mathematical equation" than a partner. This idea, however, is only an idea, and we're already presuming that the kind of partner he thinks is right for him is probably quite the opposite. 
It will be interesting to see who Niraj has been paired with. Will it be 32-year-old Ashli who hasn't kissed a man in 11 years, 29-year-old Danielle who doesn't believe in monogamy, or 24-year-old impatient yet successful hairdresser Evan-Nicole? It could even be 27-year-old text addict Gabrielle, or 27-year-old Megan with trust issues. The list goes on... Guess we'll have to tune in tonight and see.